Gamers all across the world adore the well-known survival action-adventure game "ARK: Survival Evolved". The game was released in 2017, and a lot of upgrades and additions have been made since then. Each one presents gamers with fresh difficulties and adventures.
The most anticipated update is "ARK: Survival Evolved – Ascension," which will be available soon. It promises to make the game even more entertaining and challenging. The release of this update has been greatly anticipated by fans, and in this post, we'll examine the most recent information and rumors regarding the "ARK: Survival Evolved – Ascension" release date.
Ark Survival Ascended Release Date
This improved version, which will be dubbed Ark: Survival Ascended, is slated to go on sale in August 2023. All of the incrementally released DLC maps, including The Island, Survival of the Fittest, and others, will be included in the base game.
One of the new features will be a cross-platform multiplayer option, which will let players go through the game regardless of the platform they use to access it.
According to the availability of cross-platform modding, mods created on a computer will be "sent straight to end-users consoles from a dedicated modding backend." All of this and more will be available for purchase in numerous variations to users of Microsoft and PlayStation.
Also Check:
How Does Ark: Survival Ascended Work?
In essence, Ark: Survival Ascended is an updated version of Ark: Survival Evolved, a massively multiplayer online survival game in which players take on the role of trapped survivors on a world ruled by prehistoric beasts. As Ark II gets ready to launch in 2024, Survival Ascended will replace Survival Evolved starting in August. No specific date has yet been made public.
What precisely does Survival Evolved (or, in this case, Survival Ascended) provide that other MMOs just can't seem to understand? Oh, and fully automatic weapons and Leviathan dinosaurs. A world where the elements are harsh and bad luck frequently occurs also exists on a whole island known as the ARK, which is alive, breathing, and always changing.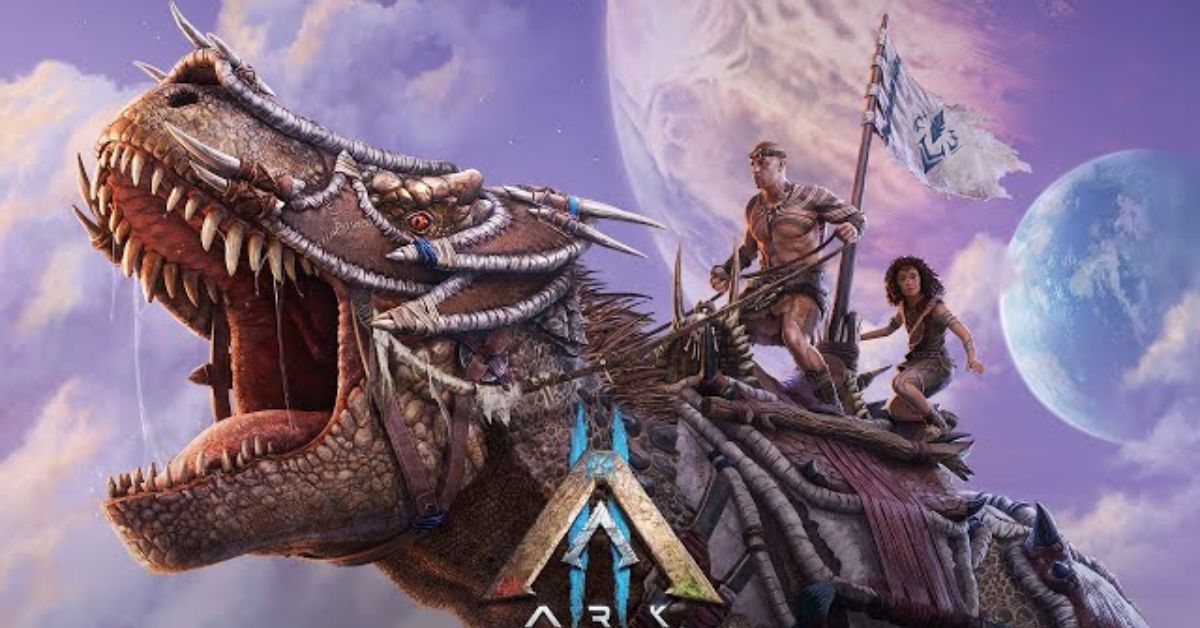 Like many survival games, Ark offers everything required for a long-term project. Except for the expansions (DLC that will be included with Survival Ascended), Ark provides the framework for an immersive experience. Without the linearized structure, players can create their own paths and learn to withstand trials and tribulations in whatever way they see fit.
The following expansions will be available for Ark: Survival Ascended in addition to the main game: After the game's August release, downloadable maps for The Island, Survival of the Fittest, and all other "non-canon" maps will be made accessible. To be fair, it is a $50 generic reskin, so there is more to it than meets the eye.
Gameplay For ARK: Survival Ascended
Survival Evolved is a big open environment that is entirely explorable and configurable, just like many other survival games now on the market. You'll soon realize that building a safe haven that can withstand the horrors of ARK won't be easy, given that you began your journey with nothing more than the bare necessities and without even two sticks to rub together.
Due to the fact that other players are in your shoes, you will either need to make alliances to fend off the wild animals that roam the area or gain independence by fortifying a powerful enough fortress to guarantee your protection.
Since this is a non-linear game, there are obviously no predetermined rules or paths to follow. Instead, players simply need to become familiar with the environment and plot their journey by hunting, scavenging, or destroying other survivors in the hopes of amassing more resources to survive on a day-to-day basis. Survival of the fittest is obvious, therefore anyone who wants to take a chance on chaos should be smart.
What Makes ARK: Survival Ascended Unique?
It is both the same and different at the same time. Studio Wildcard released ARK: Survival Ascended, a full next-generation remaster of the 2015 game that established the genre, to make up for delaying ARK 2.
ARK: Survival Ascended has been totally revamped to take advantage of "the potential of Unreal Engine 5," according to Studio Wildcard, making it one of the biggest and most ambitious remasters ever. It's a massive re-release that tries to fulfill every fan want and close the gap left by the delay of ARK 2.
In ARK: Survival Ascended, the whole foundation game from Survival Evolved has been rebuilt and expanded several times. It will contain The Island, Survival of the Fittest, and a sizable amount of DLC maps.
It will look better than ever with the Unreal Engine 5 upgrade and boast "Unreal Engine 5 performance enhancements." More changes and improvements to quality of life are included in it than we can possibly list.
You can follow us on our Facebook page, if you liked our content.