French millionaire Bernard Arnault made his fortune as the chairman and CEO of LVMH, the biggest luxury goods company in the world. He ranks third among the richest persons in the world, behind Jeff Bezos and Bill Gates, according to his net worth.
Early Life
On March 5, 1949, Bernard Jean Étienne Arnault was born in Roubaix, France. Manufacturer and École Centrale Paris alumnus Jean Léon Arnault was the boy's father. Étienne Savinel, who owned the civil engineering firm Ferret-Savinel, was the father of his mother, Marie-Josèphe Savinel. In 1950, Savinel granted his son-in-law Jean Léon Arnault (Bernard's father) control over Ferret-Savinel and ultimately gave him ownership of the business. In 1971, Bernard earned his degree from the École Polytechnique, France's top engineering institution.
Career
Arnault started working at his father's company, Ferret-Savinel, after graduating in 1971. (which was previously owned by his maternal grandfather). In 1978, he was elected president of the business, and he held that post through 1984. He assisted in steering Ferret-Savinel away from construction and toward a growing emphasis on real estate while he was there, which would prove to be a wise business decision.
Then, with Antoine Bernheim's assistance, he bought the luxury goods company Financiere Agache in 1984. He was appointed CEO of Financiere Agache before taking over Boussac Saint-Freres, a manufacturer of textiles. All of the Boussac assets were sold by Arnault, with the exception of two: the department store Le Bon Marche and the luxury brand Christian Dior.
When the luxury conglomerate LVMH, which includes Christian Dior, was founded in 1987, Arnault found himself more prosperous than ever as a result of his astute economic judgment. In 1987, the prestigious fashion companies Louis Vuitton and Mot Henessy combined to form a conglomerate. He invested $1.5 billion and established a holding company with Guinness in July 1988 to acquire 24% of LVMH's shares.
As rumors about the Louis Vuitton group attempting to acquire LVMH stock to create a "blocking minority" started to spread, Arnault spent an additional $600 million to purchase 13.5% of the company's shares. Consequently, he became the largest stakeholder in LVMH.
But he wasn't finished; in January 1989, he spent even more cash—this time $500 million—to purchase additional shares. He then held 35% of the voting rights and a total of 43.5% of the shares in LVMH. He used his influence to prevent the LVMH group from being dismantled, and he has since guided the company through a metamorphosis that has made it one of the largest leading luxury organizations in the world.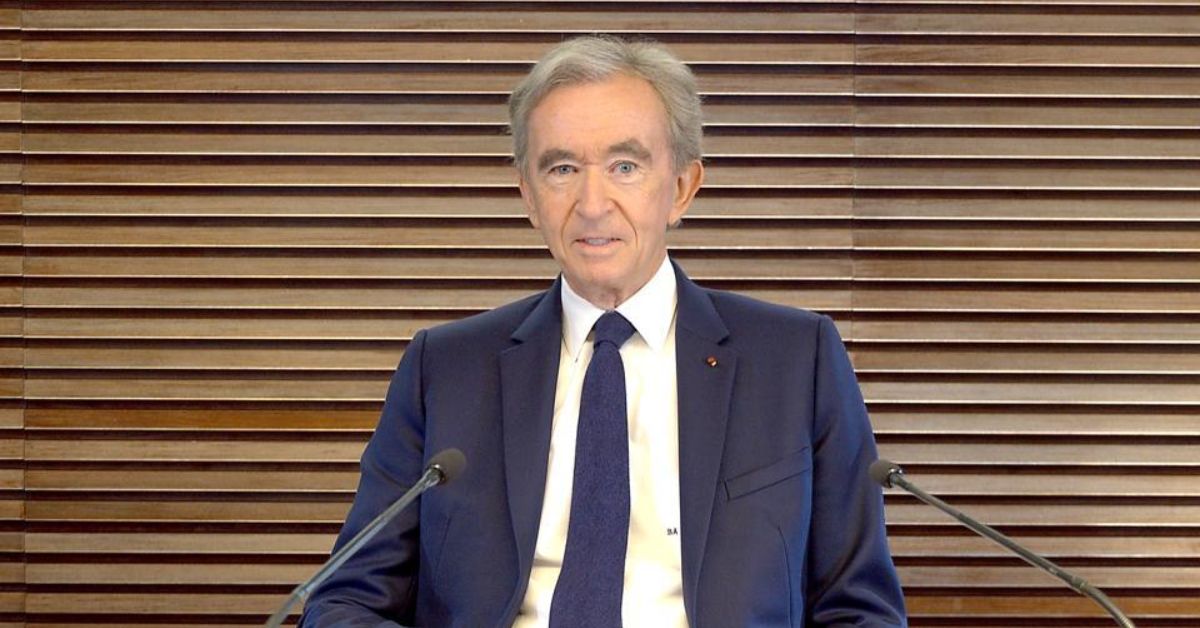 LVMH expanded significantly under Arnault's leadership. Sales and profit increased by a factor of 5 in just eleven years, while the company's market value increased by a factor of 15. 75 brands were owned by the company as of June 2020, but Arnault has persisted in promoting a strategy that decentralizes the brands in order to enable them to be perceived as autonomous brands and businesses with their own histories and tales.
LVMH also owns additional brands, including Céline (bought in 1988), Berluti (1993), Kenzo (1993), Guerlain (1994), Loewe (1996), Marc Jacobs (1997, Sephora), Thomas Pink (1999), Emilio Pucci (2000), and Fendi(2001). Also, read about Dwyane Wade
Various Investments
Arnault has his hands in several different pies in addition to LVMH. Through his holding firm Europatweb, he made investments in a number of web businesses between 1998 and 2001, including Boo.com, Libertysurg, and Zebank. He made a 1999 investment in Netflix through his investment company, Groupe Arnault. Arnault and the California real estate company Colony Capital were both revealed to control 10.69% of Carrefour in 2007.
Carrefour is the second-largest food distributor in the world and the biggest grocery operator in France. He has also been interested in the boating industry. He invested €253 million in Princess Yachts in 2008. Then, for almost the same sum of money, he took control of Royal van Lent.
Art Collection
But Arnault isn't just all business; he's also renowned for his intense interest in things like art collecting. Through LVMH, Arnault has supported exhibitions of works by world-famous artists such as abstract painter Pablo Picasso and the father of Pop Art Andy Warhol in France.
Personal Life
Arnault wed Anne Dewavrin in 1973; their divorce occurred in 1990. They have two kids together. He wed Canadian concert pianist Hélène Mercier in 1990. Together, they are parents to three kids. After the tragic fire that destroyed the iconic Notre Dame Cathedral in Paris, France, in 2019, Arnault and his family promised to provide €200 million for the restoration and reconstruction work.
Details Of Bernard Arnault's Wealth
Arnault's family owns a 73 percent share in Christian Dior, which is where he made the most of his wealth. The Arnault family owns a 5.7 percent direct ownership in LVMH, the greatest luxury goods company in the world, and Christian Dior owns 41% of it. He also holds shares in Carrefour and 8.4% of Hermes. For 238 million euros, he sold LVMH his share of the winery Cheval Blanc in 2009. Currently, he is second on the list of the World's Richest Person, just behind Elon Musk.
| | | |
| --- | --- | --- |
| 1. Elon R Musk  | $250.2 | Tesla/ United States |
| 2.  Bernard Arnault & Family |  $158 | LVMH/ France |
| 3. Jeff Bezos  | $153 | Amazon/ United States |
| 4. Gautam Adani & Family | $146 | Infrastructure,commodities/India |
| 5. Bill Gates | $109.9 | Microsoft/ United States |
Bernard Arnault Net Worth
Bernard Arnault Net Worth is $158 Billion Currently. LVMH generated $41.6 billion in revenue In 2016. For the first time, Bernard Arnault's net worth surpassed $100 billion in June 2019. He was the third-richest person on the earth at that time. His net worth reached $108 billion in July 2019, making him the second-richest person in the world, just $400 million behind Bill Gates. 2019 saw a $36 billion growth in Bernard Arnault's net wealth from January to December.
Also, read about: