Fans will be pleased to see that Noelle Silva has finally made a significant reappearance in the series after more than 20 chapters now that the spoilers for Black Clover chapter 359 are public. Fans were astonished when she donned a new Valkyrie Dress to battle her mother, Acier Silva, despite the fact that her reappearance was a major issue.
Paladin and Meleona Morris engaged in combat in the final round, but the Paladin emerged victorious. However, the Crimson Lion Magic Knights gave their lives to save their previous captain when she was in danger. Mereoleona then expelled Morris using her newfound abilities.
Spoilers For Black Clover chapter 359 Showcase Noelle's New Valkyrie Costume
According to spoilers, Black Clover chapter 359 will be titled "The Dancing Princess of the Battlefield." Acier Silva commends her son Nozel for being so strong at the beginning of the chapter, even though it wasn't enough to defeat her. On the other hand, Nebra and Solid were powerless against their mother.
The below tweet has the link to the chapter for the readers.
Chapter 359: "The Dancing Princess of the Battlefield, Once More" of Black Clover is out!
Be mindful online of official only readers!

Link to the Chapter in our Bio.#bc359 #blackclover359 #bcspoilers #blackclover359spoilers pic.twitter.com/dlzy6LjFaI

— TCB Scans (@TCBScans) May 18, 2023
She still believed they had potential to grow, but they allowed their lust for power and hatred to lead them astray. Acier apologized to her children for their earlier deaths but assured them that she still loved them all, despite how frail they were. She suggested that they start afresh together as a family in the world Lucius created by being resurrected as Paladins. Noelle then appeared and instructed her brothers to maintain their fortitude.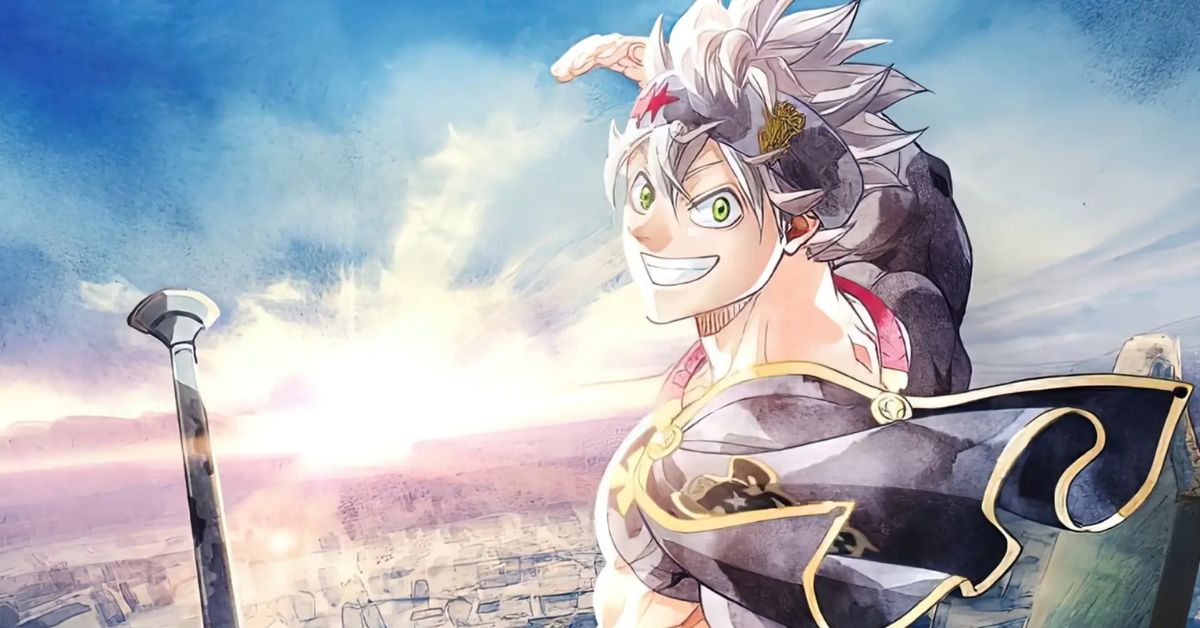 Noelle looked so much like Acier Silva's younger self that the moment Acier Silva laid eyes on her, she knew she was her daughter. Prior to her rebirth as a Paladin, she was unable to be with her younger daughter; however, this is no longer the case.
You can also read about other upcoming chapters by visiting the links below:
Except for when she seen Acier's spirit while the two were battling Megicula, Noelle had never met Acier. The Acier in front of them wasn't the one her family knew, despite the fact that she was glad to see her. She assured her that she would defeat and surpass her.
Then, Noelle's recollection was revealed in Black Clover chapter 359 spoilers. Noelle no longer had Undine, so she was unable to use Saint Stage. Even though she was now stronger, Lucius Zogratis was still far stronger than she was. She was disappointed that she was unable to save Asta. She couldn't give up since she was certain he was still alive. She had to instead improve before Judgement Day.
At that point, Kahono approached her to request assistance with a significant issue at the Underwater Temple. She brought Noelle to the enormous "Sea God" dragon, which has long been revered, together with her brother Kiato. A dragon from the stormy sea is reputed to awaken after a protracted nap when the end of the world is near.
According to the legend, the Sea God awoke on Judgment Day. Then, as Noelle used her brand-new spell, Valkrie Dress: Dragon Form, the previews for Black Clover chapter 359 returned to the present. When Noelle assumed her new form, she remarked that she hoped to surpass her mother in virtue. The fact that Noelle had grown so much stronger made Acier glad.
Final Words On Black Clover Chapter 359 Spoilers
Chapter 359 of Black Clover is where Noelle returned to the narrative. Fans feared she could have become weaker without the Saint Stage, but she was aware of this and obtained a new power-up to defeat her foe on Judgment Day. When she is dressed in the Valkrie Dress: Dragon Form, she is more capable than her mother.
You can follow us on our Facebook page, if you liked our content.