An American actor, producer, and director with the name of Dylan Walsh. Dylan Walsh is best known for his appearances on the TV shows "Nip/Tuck," "Unforgettable," "Blue Bloods," and "Superman & Lois." In the 1990s, he also had lead parts in the ephemeral series "Gabriel's Fire" and "Brooklyn South."
Walsh has made appearances in movies including "Betsy's Wedding," "Arctic Blue," "Nobody's Fool," and "Authors Anonymous," among others.
Dylan Walsh Net Worth
Dylan Walsh Net Worth is $2 Million currently. On November 17, 1963, Dylan Walsh was born in Los Angeles, California as Charles Hunter Walsh to US Foreign Service employees.
Because of this, he spent his early years living abroad in places like Kenya, Pakistan, Indonesia, and India. When Walsh was ten years old, his family moved back to the US and they settled in Virginia. Later, he enrolled at the University of Virginia, where he earned a degree in English in 1986.
You can also read about the fortunes of other famous celebrities by clicking the links given below:
Movie Career Of Dylan Walsh
In the 1989 comedy "Loverboy," Dylan Walsh made his debut on the big screen as Randy, a competitor of Patrick Dempsey's protagonist. He then played supporting parts in the 1990 romantic comedies "Betsy's Wedding" and "Where the Heart Is." In the 1993 action thriller "Arctic Blue," Walsh played Eric Desmond, an inexperienced Alaskan marshal.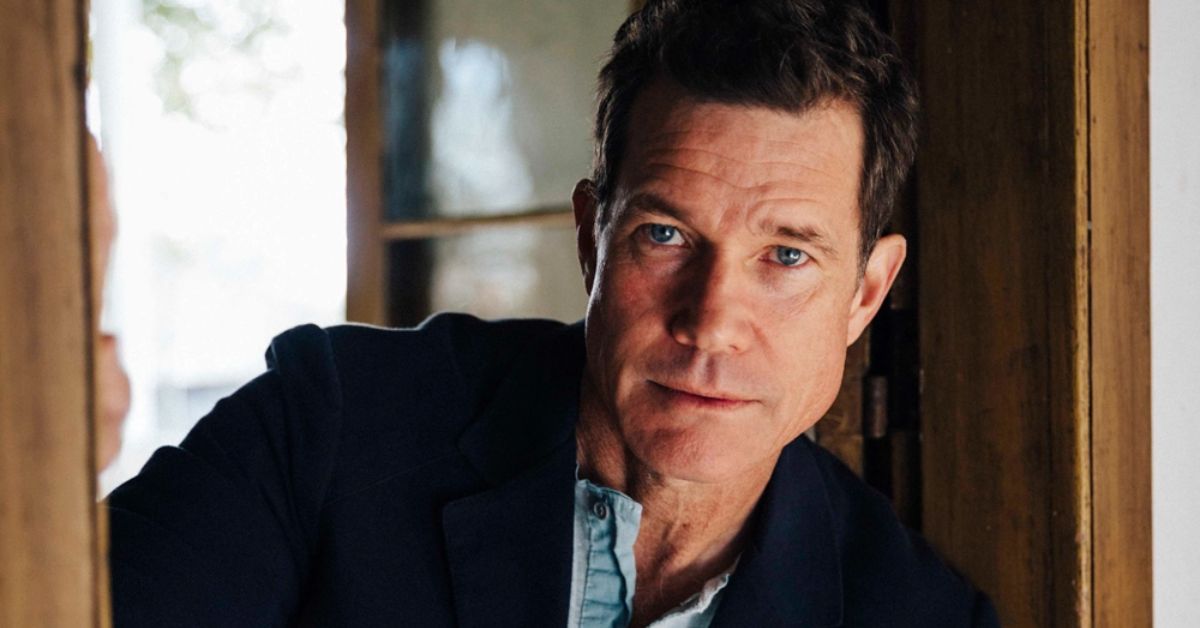 The following year, he portrayed the character's estranged son in Paul Newman's "Nobody's Fool," and he also portrayed the character's sibling in William McNamara's "Radio Inside." The science-fiction action movie "Congo," in which Walsh plays a California primatologist, the independent drama "Men," in which Walsh portrays Sean Young's character's alcoholic ex-boyfriend, and the action movie "Final Voyage," in which Walsh plays a cruise ship passenger who is forced to fight a group of contemporary pirates.
In 2002, Dylan starred in Mel Gibson's military movie "We Were Soldiers" and Clint Eastwood's mystery thriller "Blood Work." The next year, he and Alison Eastwood starred in the action movie "Power Play."
Walsh was a member of the cast of "Edmond," a thriller that David Mamet adapted from his own play of the same name, in 2005. His subsequent filmography included the fantasy love story "The Lake House," the comedy "Just Add Water," and the remake of the drama "The Stepfather." Following that, Walsh made an appearance in the sports biopic "Secretariat."
He appeared in the comedy "Authors Anonymous" in 2014 along with Kaley Cuoco, Chris Klein, Tricia Helfer, Jonathan Banks, and Dennis Farina, among others. Other projects Walsh has worked on include "C Street," "Fright Fest," and "Alter Ego."
You can follow us on our Facebook page, if you liked our content.