No one is at all surprised that Netflix will produce a follow-up to the popular movie Extraction from 2020. Extraction, an action thriller that is based on the comic novel Ciudad by Ande Parks, Joe Russo, Anthony Russo, Fernando León González, and Eric Skillman, is quite exciting (apart from the child fighting).
With an estimated 90 million households reportedly having watched the film within a month of its release, it's not surprising that it went on to have the biggest premiere in Netflix's history.
Chris Hemsworth plays a brand-new action hero in Sam Hargrave's and Joe Russo's Extraction, which has the makings of a franchise. He assumes the character of Tyler Rake, a former member of the Australian special forces who is now a mercenary for black operations.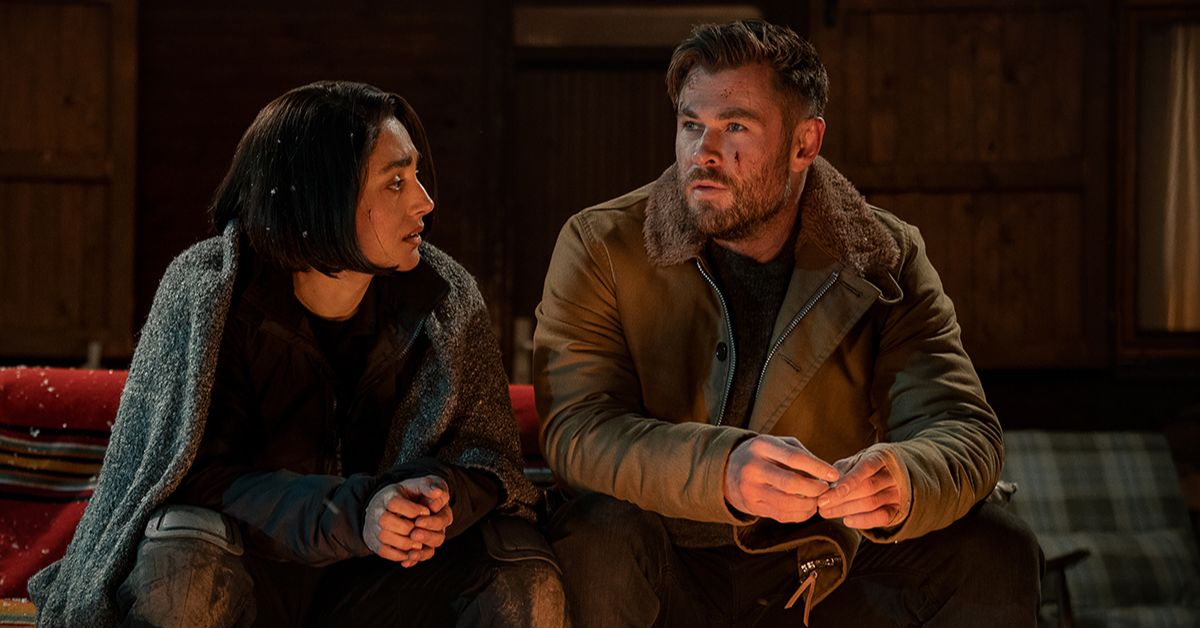 Rake was hired in the first movie to find the kidnapped son of a mafia boss. He ultimately went above and above the call of duty, putting his life in danger to make sure the kidnapped boy was safe. Actually, he didn't only endanger his life; it appeared as though he had passed away.
Rake obviously survives to fight another day, just like any good action hero. Extraction 2 hasn't been given many official details as of yet, but the first film already had a sizable fan base that is eagerly anticipating the sequel.
No pressure, correct? In any event, we've put together this helpful guide containing all the information we currently know about Extraction 2, including trailers, character details, filming updates, and more. People, start loading up. Let's start now!
Extraction 2 Release Date
Extraction 2 will officially be available on Netflix on June 16, 2023, thanks to a date that Netflix has finally revealed.
A tweet from Extraction 2 star Chris Hemsworth regarding the trailer of the movie.
Here we go! #Extraction2 trailer smacking you right between the eyes. Enjoy this 2 mins of madness before Extraction 2 drops June 16th, only on @netflix. pic.twitter.com/orIhX2ifDD

— Chris Hemsworth (@chrishemsworth) May 16, 2023
Will Extraction 2 Be In Theaters?
Extraction 2 will not be released in theaters as of yet, according to Netflix. A few of Netflix's movies have previously received limited theatrical releases, including Glass Onion: A Knives Out Mystery, Luther: The Fallen Sun, and The Gray Man. Therefore, it wouldn't be out of the question for the streamer to release Extraction 2 in theaters prior to its streaming debut.
Meanwhile, you can watch the first part of Extraction on Netflix.
Trailer Of Extraction 2
The Makers of Extraction 2 just released a full trailer yesterday (16 May, 2023), which you can see above. Beginning with a review of Rake's final moments, the video demonstrates how he was shot and fell into a river.
Tyler, you drown not by falling into the river, but by becoming submerged in it, says Mahajan in a voiceover. And then, against all chances, Rake begins to swim to the surface while opening his eyes. Before we see a real trailer, we'll probably have to wait a little while more. In the meantime, keep an eye on this space for updates.
Extraction 2 Cast
It is evident that Chris Hemsworth will appear in the follow-up. Additionally, Golshifteh Farahani, who played Nik Kha in Pirates of the Caribbean: Dead Men Tell No Tales, will return.
Yaz Khan, played by Adam Bessa (Mosul), will also appear in the movie. Other newcomers include Daniel Bernhardt (John Wick) as Knostantine, Olga Kurylenko (Black Widow) as Mia, Tinatin Dalakishvili (The Undeclared War) as Ketevan, Andro Jafaridze (The Undeclared War) as Sandro, Miriam and Marta Kovziashvili (Nina), and George Lasha (Sergo).
You can follow us on our Facebook page, if you liked our content.