The words "Welcome to Good Burger, home of the Good Burger, can I take your order?" will bring delight to the hearts of any child of the '90s. This Nickelodeon feature film is based on an episode of the popular kids' variety show All That.
It helped begin the careers of some of Hollywood's funniest personalities and opened at $23.7 million against a budget of $8.5 million when it was released on July 25, 1997. A sequel is finally being made to the film after 26 years.
The release date, cast, and other details for Good Burger 2 are all listed here.
Good Burger 2 Release Date
Good Burger 2 will be released on November 22, 2023, on Paramount+.
The sequel will not be released in theaters but rather be available only through the Paramount+ streaming service for a monthly fee of $4.99.
One of the actors released a clip showing the ensemble in their recognizable costumes, confirming that production on the film had begun.
Kevin Kopelow and Heath Seifert, the film's original screenwriters, will pen the sequel's script, but a different filmmaker will helm the sequel's production. The original film was directed by Brian Robbins, who previously helmed Varsity Blues and The Shaggy Dog, but the sequel will be directed by Phil Trail, who's renowned for directing episodes of television such as The Middle, Brooklyn Nine-Nine, and Modern Family.
The Cast of "Good Burger 2"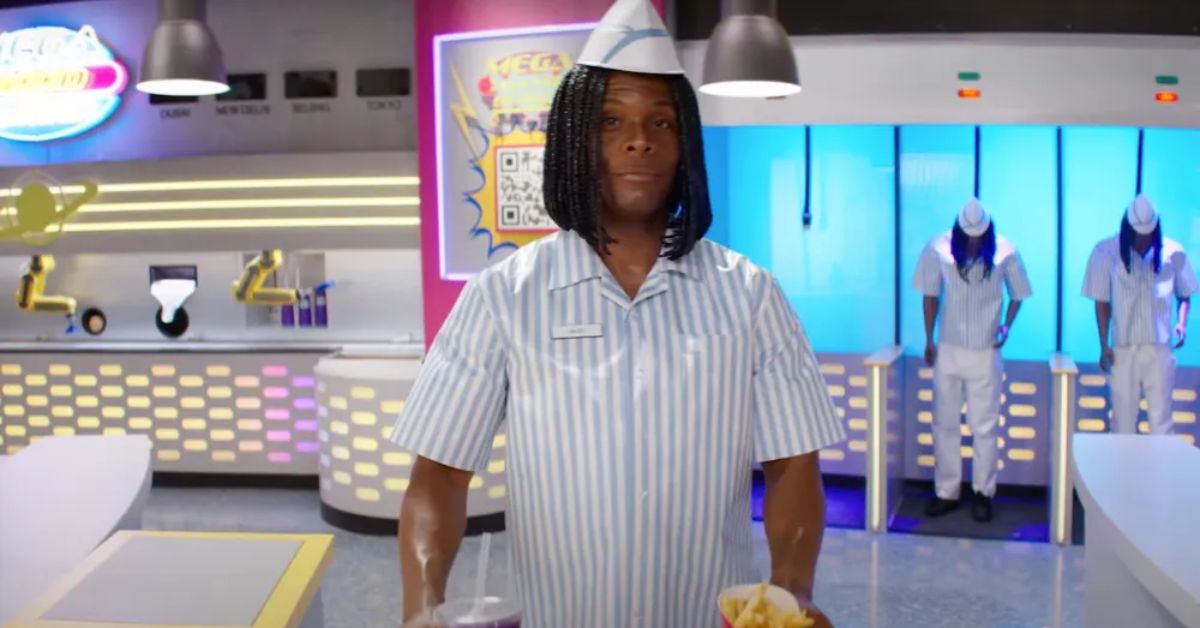 Dexter (Kenan Thompson) and Ed (Kel Mitchell) will be back for another season.
Kenan Thompson is an icon in the world of sketch comedy, and his fame is universal. After Thompson's run on All That ended, he landed the role he'd always wanted as a cast member of Saturday Night Live, where he remained for a record-setting twenty seasons. Kel Mitchell has also stayed largely in the television comedy industry, playing a pivotal role in the critically acclaimed series Game Shakers (2015-2019).
Fizz (Josh Server), Connie (Lori Beth Denberg), and Roxanne (Carmen Electra) will all be returning from the first film.
The sequel will also introduce several new actors and actresses to the Good Burger family, including Kamaia Fairburn (Blockbuster) as Mia, Lil Rel Howery (Get Out) as Cecil McNevin, Jillian Bell (22 Jump Street) as Katt Boswell, Fabrizio Guido (Perry Mason) as Mr. Jensen, Anabel Graetz (Free Guy) as Ruth, Alex R. Hibbert (Moonlight) as Ed2, and Emily & Elizabeth Hinkler (The Good Doctor) as Cindy and Mindy.
Stars like Rob Gronkowski (NFL), Yung Gravy (rapper), Nicole Byer (Nailed It! ), Mark Cuban (Shark Tank), Molly Kearney (SNL), Ego Nwodim (SNL), and Molly Kearney (SNL) will all make appearances in Good Burger 2.
With the below link, you may read about the other entertainment topics: