Khanyisile Mbau is a socialite, performer, and television host from South Africa. She received praise for her performances as Mbali in the SABC 1 soap opera Mzansi, the second Doobsie in the SABC 2 soap opera Muvhango (2004–2005), and After Nine, a SABC 1 miniseries.
As of 2018, she presents the entertainment shows The Scoop and The Big Secret on SABC 3 and plays Tshidi on Mzansi Magic's Abomama.
Khanyi Mbau Net Worth
Khanyi Mbau is a South African actress and television personality with a $10 million net worth. She gained notoriety for her roles in the soap opera Muvhango from 2004 to 2005. Mbau played a significant role in the television shows Mzansi and After Nine.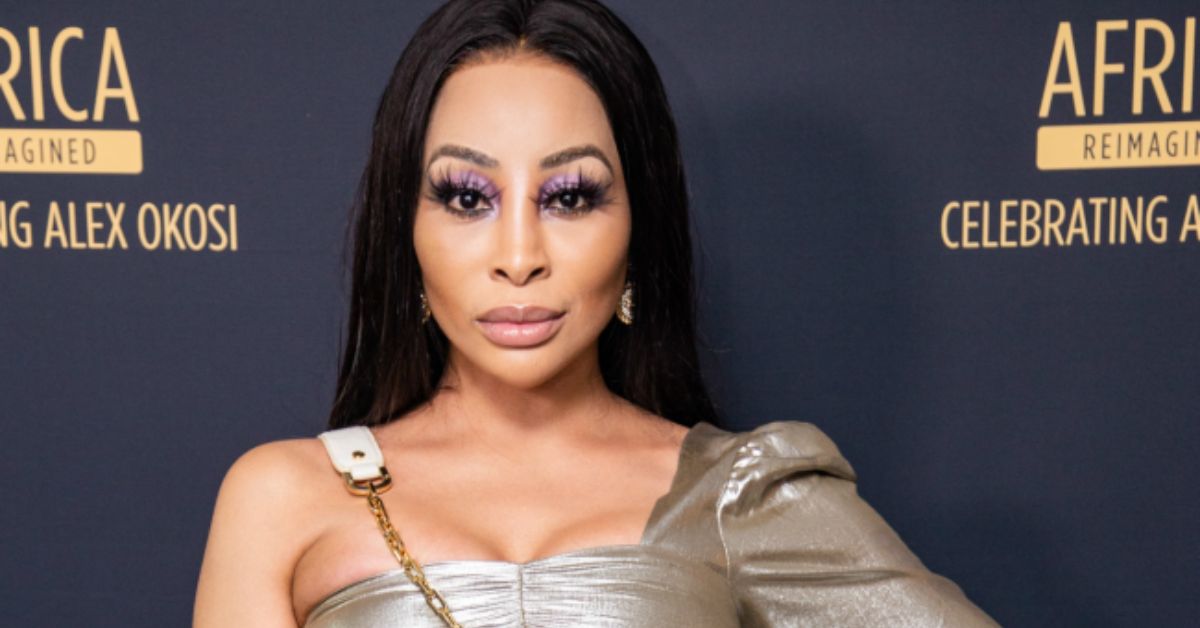 She is the host of the program Katch It With Khanyi. She made appearances in the movies Hear Me Move (2015) and Happiness is a Four-Letter Word (2016). In 2010, Mbau issued his self-titled debut studio album.
She received a Channel24 Online Award in 2015 for having the best Instagram account. She has more than a million Instagram followers as of this writing. The first book by Khanyi Mbau is titled "Bitch, Please!"
I'm Khanyi Mbau in 2012. In August 2016, she declared that she was penning a follow-up to her first book. Khanyi has received a lot of flak for her changing appearance throughout the years.
In September 2016, she was accused online by a troll of bleaching her skin. She immediately responded and defended herself by pointing to her increasing bank account.
You can also read about the fortunes of other famous celebrities by clicking the links given below:
When did Khanyi Mbau Begin Her Career?
Khanyisile Mbau stepped into actress Lindiwe Chibi's role as Doobsie on Muvhango when Chibi was shot by her partner Dan Mokoena in 2004. A year later, she supposedly lost her job due to excessive partying and Sunday tabloid appearances.
In the second season of the well-liked drama series Mzansi on SABC 1 in 2006, Mbau made his television debut as Mbali. The third season of the show was not renewed by SABC 1. Later that year, Mbau played Zee in the SABC 1 drama After 9.
In 2012, she participated in Turn It Out's second season as a special guest judge on SABC 1. In 2013, she made an appearance in an episode of the E.tv anthology drama series Ekasi: Our Stories.
Additionally, she acted as Sindisiwe Sibeko in the DStv Mzansi Magic serial Like Father Like Son and the DStv Vuzu documentary I Am. In August 2012, Mbau released Bitch, Please!, her autobiography. Lesley Mofokeng wrote to me; my name is Khanyi Mbau.
Mbau made an appearance in the 2013 Reality Check on E.tv reality television documentary. On the OpenView HD channel eKasi+ that same year, Mbau debuted her own talk program, Katch It With Khanyi. The show was renewed for a second season in late 2014.
In terms of discussion show viewership, it surpassed Motswako on SABC 2 to take the #1 spot. When Katch It With Khanyi first broadcast, it attracted 785,000 viewers; during the first week of November 2014, it had 1,669,000. In its second season, the show was nominated for a South African Film and Television Award.
Our website Poptopnews.com has more such articles and latest updates. You can always find it on google by writing pop top news and find it on the top.