Luis "Louie" Ruelas, a Real Housewives of New Jersey star and Teresa Giudice's husband, earns a substantial income from sources other than reality television. Will the RHONJ personality's recent disclosure of some professional changes have an impact on his high net worth?
Continue reading to learn how much money Luis makes and how he does it!
Luis Ruelas Net Worth
Several sources estimate the Bravo personality Luis Ruelas Net Worth is $2 million as of this writing. Now you know about his net worth, we will get to know what worl he does to earn such money.
Must Check:
What Does Luis Ruelas Of RHONJ Do For A Living?
Luis founded a marketing and media company many years ago, but he disclosed in May 2022 that he was fired from it after online revelations of his prior conflicts with ex-girlfriends.
At the time, he said on an episode of Watch What Happens Live With Andy Cohen, "Teresa didn't want me to mention this, but they let me go from my company because of all the horrible stuff that came up in the press because of my exes out there. Yes, they called me and informed me that I needed to resign. That was terrible.
But on a February 2023 episode of WWHL, the reality TV star stated that he had "started a new company" in the digital media sector. When host Andy Cohen enquired about the nature of Luis' new business, Teresa's husband clarified that he is in charge of "lead generation ad sales."
Did Luis Ruelas Cause The Loss To Joe Gorga?
The two appeared to have discussed the idea of a pizza oven to memorialize Teresa and Joe's late father, Giacinto Gorga, who passed away in April 2020, during a dramatic March 2023 episode of RHONJ. Teresa later claimed that Joe Gorga and Luis had disagreed on a business transaction after the two reportedly discussed it.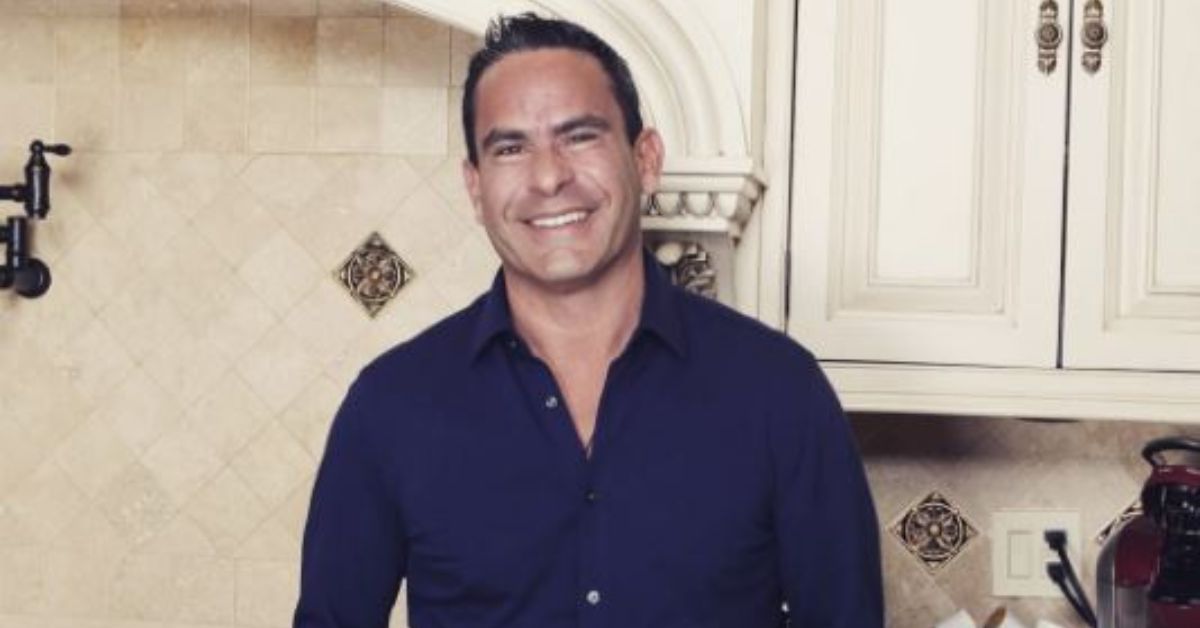 "I'll tell you the truth. My fiancé lost a quarter of a million dollars in a business transaction, Teresa said to Jennifer Aydin and Bill Aydin in the episode. "Therefore, [Luis] said, 'OK.' He invested $250,000. After that, [Luis] asked our lawyer, "Well, what percentage should I give Joey?" They probably came up with, oh, five percent. So, my brother lost his mind. He wanted, say, 50% of everything.
In contrast, Joe shot down Teresa's assertion by telling Jackie Goldschneider and Margaret Josephs in a trailer for the upcoming episode, "I don't wanna bury my sister, but if she's talking about it, I can't lie,"
I told [Luis], 'It's my idea,' he continued. My sister and I will pay tribute to my father. It will be known as Nonno's Pizza. He admired it. …I was quickly screwed by [Luis]. Louie deposits the cash. I estimate that I will be providing my sister 50% of what I was planning to give him.
Afterwards, my nephew visits me and asks, "Did you see the boxes were ordered?" What boxes? I ask. He says, "Your sister participated in a photo shoot with her and the girls that was dubbed Skinny Pizza or something."
Then, according to Joe, Teresa "out of nowhere" yelled at him, demanding, "Did you put the f-king money up?" He allegedly responded, "What? You honestly believe I couldn't put up $200,000? I f-ked up to think of that.
"This is why you don't do business with family," my sister exclaimed. Jose claimed. "Bulls—t. If you approach the transaction with trust and don't want to take advantage of anyone, you may do business with anyone.
Fans of RHONJ may anticipate seeing how the story plays out during season 13 even if Luis hasn't publicly reacted to Joe's allegations.
You can also follow us on our Twitter handle to be in check with all the current happenings.