Prior to her match against Angela Hill at UFC Vegas 73, UFC strawweight Mackenzie Dern and her husband, Wesley Santos, were involved in a legal dispute.
Santos and Dern's relationship has been tumultuous for some time, and despite their best efforts and persistence, they have struggled to maintain it.
Mackenzie Dern Divorce With Wesley Santos
The UFC strawweight traded accusations of physical abuse with Santos and disclosed an incident that went to court because camera evidence showed Santos mistreating their home before the cops interfered.
The claims include Santos mistreating Dern's two dogs, denying her access to money in a Brazilian bank account, and misusing her credit card and a lease extension on an earlier-shared property, according to court documents acquired by MMA Fighting.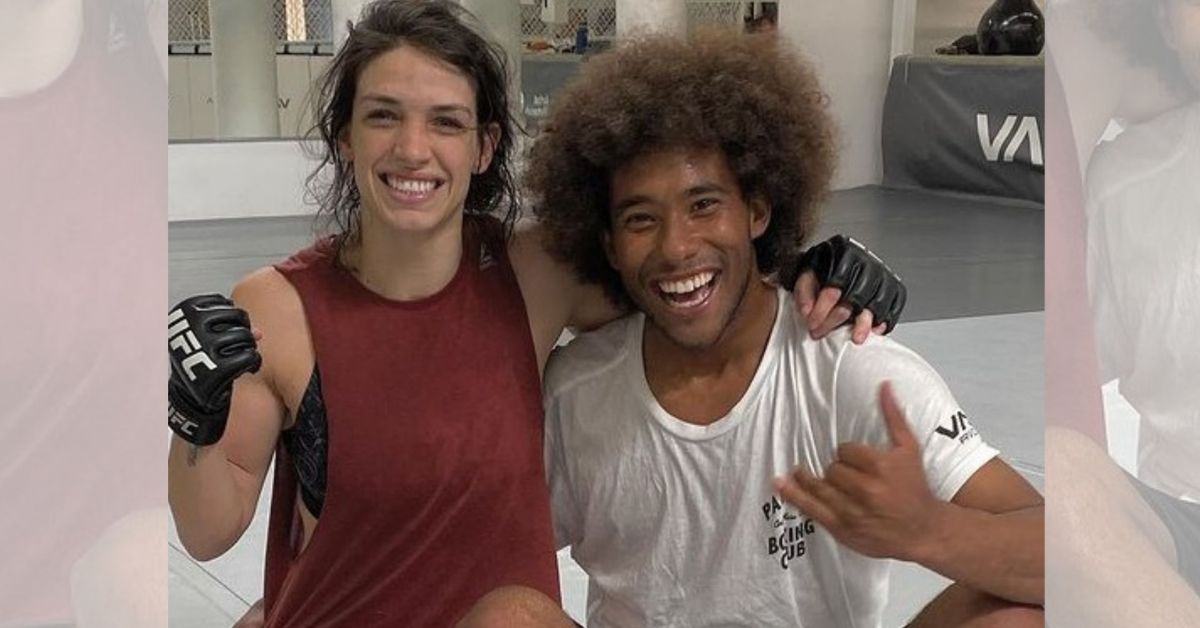 Additionally, Santos charged his wife with physically abusing their three-year-old daughter Moa; however, she has refuted this claim.
Although the court has not found evidence to support either Mackenzie Dern's or Wesley Santos' claims of abuse, a decision about their custody dispute has been made.
Also check about relationship status of other famous celebrities by clicking the links below:
Dern was designated as the parent with the principal source of income, and joint custody of Moa was granted to both parents. She was therefore mandated by the court to pay her estranged husband's court costs in the amount of $10,000 as well as an additional $4,006 monthly spousal and child allowance.
Wesley Santos Denied Public Allegations
During a conversation with Ariel Helwani on The MMA Hour last week, Mackenzie Dern discussed her most recent issues with her husband and made a number of other revelations. Dern became very emotional throughout the conversation as she discussed her helplessness in the union.
In a written statement, Wesley Santos refuted the accusations and expressed disappointment with his separated wife for choosing to be vocal about their strained marriage. He stated:
"I am disappointed that Mackenzie chose to make public statements about our divorce, especially since it involves the custody of our beautiful daughter, Moa. Because we are in the middle of legal proceedings, I cannot comment on anything at this time, except to say that Mackenzie's statements are false and defamatory."
Santos has said that until the lawsuit is over, he won't comment on the couple's ongoing legal divorce struggle.
I hope you liked our article. For more such articles, you can bookmark our website, Poptopnews.com.