Get ready for a royal return that's making waves in the world of social media! Meghan Markle, the Duchess of Sussex, is gearing up to make a stunning comeback on Instagram after a three-year break, and the excitement is building up. According to insiders, this isn't just any ordinary return – Meghan is reportedly set to earn a whopping $1 million for each post she shares on the platform. Quite the fortune, right?
If you sneak a peek at her Instagram handle, @meghan, you might find it surprisingly understated. The profile picture is a simple snapshot of peonies, her favorite flowers, keeping things elegantly low-key. With a modest 82,600 followers at the moment, you might wonder how this unassuming page is causing such a stir.
Well, hold onto your hats, because Meghan's comeback is backed by none other than social media guru Eric Schiffer, known for advising some of the hottest stars in Hollywood. He spilled the beans to the Daily Mail, explaining that Meghan's return to the 'gram isn't exactly a shocker, especially considering the rumors of her new talent manager. Schiffer predicts that Meghan will form strategic partnerships with top-notch brands, translating into big bucks for her.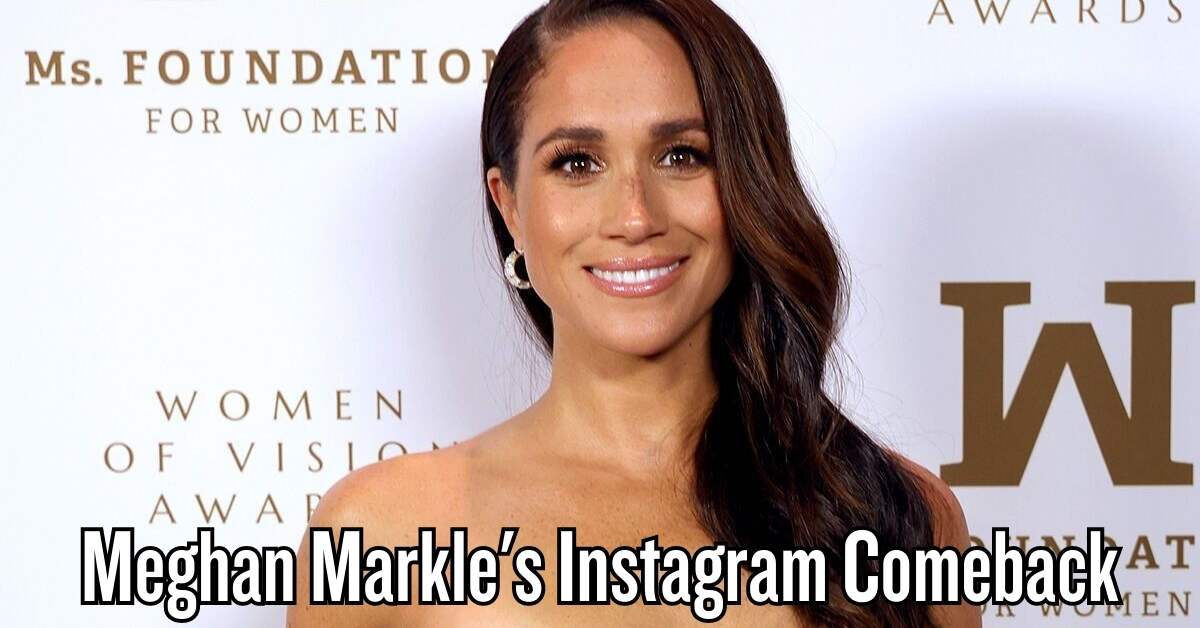 Are you aware that the entertainment industry is lamenting the loss of a genuine talent and adored personality? Arleen Sorkin, whose name may be familiar to fans of the animated DC Universe or daytime serial operas, has passed away at age 67:
So, what's the forecast for Meghan's Instagram journey? Schiffer, aged 55, predicts that she'll quickly soar to Instagram stardom, amassing followers like wildfire. Think about celebrities like the Kardashians who can demand over a million dollars for a single post endorsing a product. According to Schiffer, there's no reason why Meghan can't be in that league too.
This supposed new Instagram account of Meghan's is already creating quite a buzz in the glitzy heart of Hollywood. Insiders claim that whispers of her re-entry are circulating among the A-listers, with everyone eagerly awaiting her return. According to an insider who spilled the beans to the Mail on Sunday, "Meghan has never made any secret of the fact she wants to return to Instagram."
The rumors about Meghan's Instagram revival originally surfaced through Page Six. The story revealed that her alleged Instagram handle had been quietly sitting there, waiting to shine, after Meghan apparently changed her mind just before launching her podcast, "Archetypes." This twist follows Meghan's mention in an interview with The Cut last year, where she hinted at her plans to make a comeback on the platform she once ruled.
Before she became royalty, Meghan was already a social media sensation, amassing a whopping three million followers on her personal Instagram account. She even had a successful lifestyle blog called The Tig, which sadly disappeared from the web after she tied the knot with Prince Harry. Meghan then focused on the official royal accounts.
So, as the anticipation grows and Hollywood's talking heads are abuzz, we await Meghan's triumphant return to the world of Instagram. With her charm, influence, and a dash of the California cool from her Montecito fortress, who can deny that she's poised to take the social media world by storm once again?