Millie Bobby Brown can't help but beam with excitement when she talks about her fiancé, Jake Bongiovi. The 19-year-old Stranger Things star recently opened up about her love story in an interview with The Sunday Times, and it's clear that she's head over heels for her 21-year-old future spouse.
In their heartwarming conversation, Millie revealed that the moment she spoke to Jake, she had a gut feeling that he was going to be a significant part of her life. She even rushed to her mom to share, "I really, really like him!" That initial spark quickly turned into something deeper, with both of them realizing that they never wanted to be apart.
Describing that unique feeling of finding "the one," Millie said, "You can't pinpoint why, it's just the feeling of knowing that that's the person you want to spend the rest of your time with." Amidst the complex decisions life throws at us, she found clarity in Jake. She shared, "I think so much of life is overthinking. The one thing that made clear sense to me was him. So I didn't really have to do much thinking."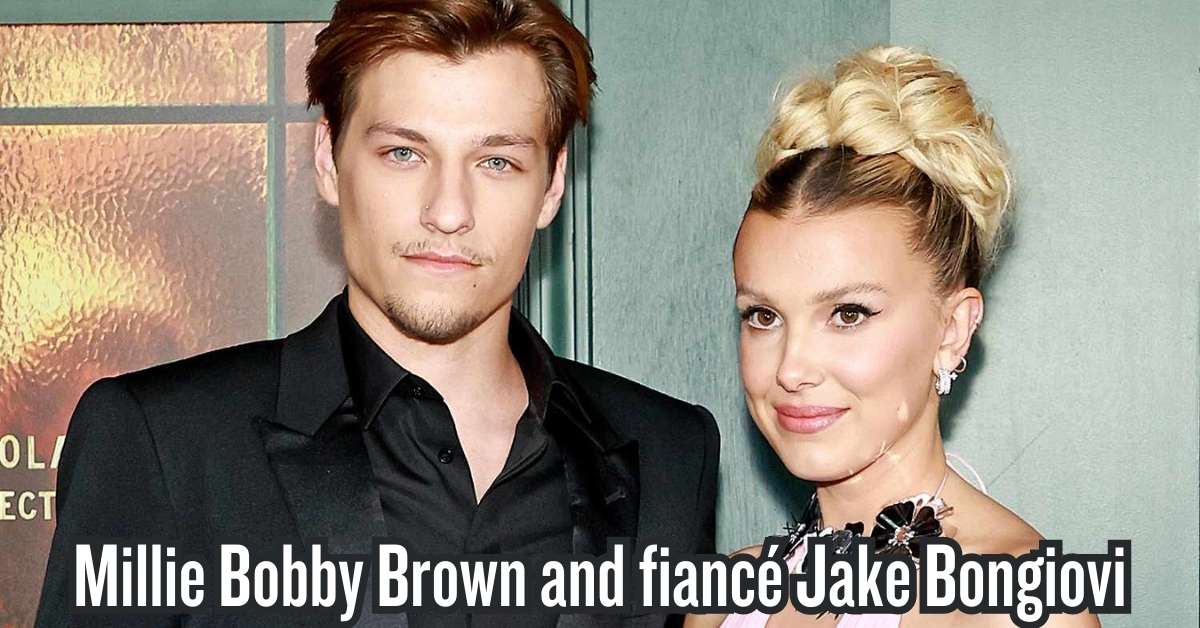 Do you know that comedian and TV star Steve Harvey recently took to Twitter, highlighting his wife amidst cheating suspicions, and giving words that resonated with many? But these posts have made people think about his marriage again:
Their journey to engagement was just as charming. Millie happily recounted how Jake proposed with a ring that held sentimental value – one that had belonged to her mother. The fact that she can now carry a piece of her mom with her means the world to her.
It's not just Millie who's thrilled about their relationship; both families are also on cloud nine. Her parents are absolutely delighted and adore Jake, while on the other side, Jake's dad, the iconic Jon Bon Jovi, couldn't be happier for them. The blessing from the rock legend himself adds a touch of rock-and-roll magic to their love story.
As they plan their future, wedding bells are definitely ringing, although they haven't settled on a date just yet. Millie mentioned that designers have already reached out to her with ideas for her wedding dress, and she's weighing her options. She's also considering the question of last names, which is a heartfelt decision for any couple.
As for her on-screen journey, Millie revealed that she's ready to bid farewell to her character Eleven on Stranger Things. After four exciting seasons, she's gearing up for the final fifth season, even though production had to be postponed due to the SAG-AFTRA strike. She likened this moment to graduating high school – acknowledging the growth and experiences she's had, but also embracing the excitement of what's to come.
In her own words, "It's like graduating high school. You're ready to go and blossom and flourish, and you're grateful for the time you've had, but it's time to create your own message and live your own life." With her infectious enthusiasm for love and life, Millie Bobby Brown is stepping into a bright new chapter, both personally and professionally.