When Ridley Scott's "Napoleon" premieres in theaters next week, viewers will see the turbulent life of one of the world's most famed military commanders play out on the big screen.
The 85-year-old Scott is no stranger to the historical epic, and he has supposedly wanted to produce a film on Napoleon Bonaparte's rise and fall from power for quite some time. The project is being funded and produced by Apple Studios, and it will reunite Ridley Scott and Oscar-winning actor Joaquin Phoenix.
Check out the details below to learn more about "Napoleon," including its star-studded cast, anticipated release date, and critical reception thus far.
Napoleon Movie Release Date
The release date of "Napoleon" is November 22nd, just in time for the Thanksgiving weekend.
The two-hour and-forty-eight-minute video will soon be accessible for streaming only on Apple TV+.
Who is in the Cast of  Napoleon?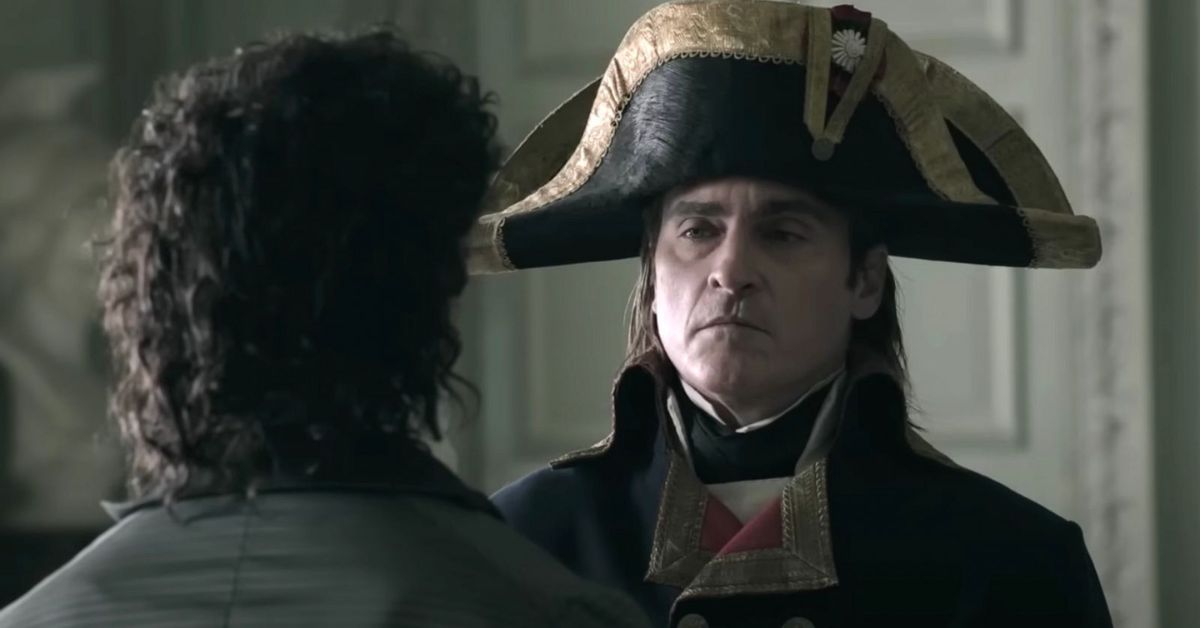 Napoleon Bonaparte, played by Joaquin Phoenix, was the Emperor of France.
Joaquin Phoenix as Napoleon Bonaparte, Emperor of France
Vanessa Kirby as Empress Joséphine, formerly Joséphine de Beauharnais
Tahar Rahim as Paul Barras
Ben Miles as Caulaincourt
Ludivine Sagnier as Theresa Cabarrus, Madame Tallien
Matthew Needham as Lucien Bonaparte
Youssef Kerkour as Marshal Davout
Phil Cornwell as Sanson 'The Bourreau'
Édouard Philipponnat as Tsar Alexander I of Russia
Ian McNeice as TBD
Paul Rhys as Talleyrand
Catherine Walker as Marie Antoinette, former Queen of France
Gavin Spokes as Moulin
John Hollingworth as Marshal Ney
Mark Bonnar as Jean-Andoche Junot
Anna Mawn as The Archduchess Marie-Louise
Davide Tucci as Lazare Hoche
Sam Crane as Jacques-Louis David
Scott Handy as Marshal Berthier
Joaquin Phoneix stars as the eponymous Emperor, while Vannessa Kirby, formerly of The Crown but now filling in for Jodie Comer because of the latter's schedule issues, plays his first wife, Empress Joséphine.
Notable cast members include Tahar Rahim (The Serpent) as politician Paul Barras, Ben Miles (Hijack) as Napoleon's close advisor Caulaincourt, Ludivine Sagnier (Lupin) as social mover Madame Tallien, Matthew Needham (Sanditon) as Napoleon's brother, and Youssef Kerkour (Home) as one of Napoleon's finest commanders.
Meanwhile, Rupert Everett plays the Duke of Wellington, a military leader in the fight against Napoleon, a famous historical character.
With the below link, you may read about the other entertainment topics: