American businessman and owner of a sports franchise, Robert Sarver. Robert Sarver rose to fame as the owner of the NBA's Phoenix Suns after making a fortune founding many banks.
He is a member of the Tucson Sarver Heart Center's Board of Trustees in addition to managing the Suns. Robert struck a contract in December 2022 to sell the Suns to a group of investors, including mortgage billionaire Mat Ishbia, for $4 billion. According to reports, the deal's financial backers included Justin Ishbia, Mat's rich brother.
Robert Sarver controlled 35% of the suns at the time of the sale, making his pre-tax share of the deal worth $1.4 billion. It's highly possible that Justin and Mat paid $1.4 billion for just Sarver's portion. In other words, they did not spend $4 billion on the entire team.
Robert Sarver Net Worth
Robert Sarver Net Worth is $800 Million currently. On October 31, 1961, Robert Gary Sarver was born in Tucson, Arizona. Robert started working for his father's firm, American Savings and Loan, when he was just 16 years old. His father was a wealthy businessman, banker, and hotel developer.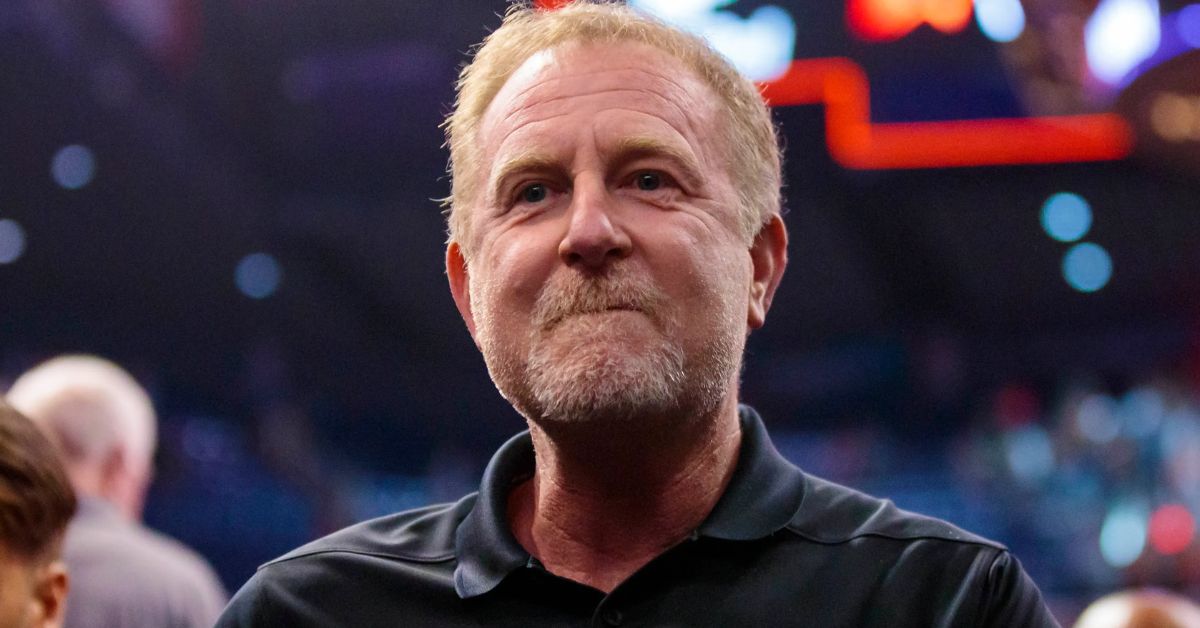 Robert Sarver received a Business Administration degree from the University of Arizona. He attained certified public accountant status in 1983. Robert established the National Bank of Arizona, originally the National Bank of Tucson, when he was twenty-three years old.
You can also read about the fortunes of other famous celebrities by clicking the links given below:
Twelve years later, after it had expanded to become Arizona's biggest independent bank, he sold it. He acquired Grossmont Bank, the biggest bank in the vicinity of San Diego, California, a year later.
Sports Ownership Of Robert Sarver
Robert, a lifetime basketball lover, paid $400 million for buying the Phoenix Suns in 2004 along with a group of investors. At the height of his power, he owned 35% of the team. He also owns the Phoenix Mercury of the WNBA.
For more than $20 million, Robert Sarver acquired the RCD Mallorca football team in Spain's second tier in 2016.
He has received scathing criticism for his "penny-pinching" methods in managing the Suns club and for his intrusive ownership style, which has caused instability and conflict within the company.
Team Sale By Robert Sarver
There have been rumors of many groups allegedly interested in purchasing the Suns for months. For instance, Shaq and Jeff Bezos were reportedly the front-runners at one point. Then, according to another rumor, Disney CEO Bob Iger was nearing a deal. Robert agreed to sell the Suns for $4 billion to a group of investors led by Mat Ishbia in December 2022.
Properties Of Robert Sarver
Southwest Value Partners was established in 1990 by Robert Sarver and Millard Seldin. In 1995, the business bought San Diego's Emerald Plaza. Emerald Plaza and two San Diego office buildings were sold by Southwest Value Partners to Triple Net Properties in 2004 for $274.5 million.
For more latest updates and news, you can follow our website,Poptopnews.com.