When will Starfield be released? Although there are still a few months till then, the time will pass faster as each day passes.
Of course, for those of you living under a rock, a new IP from Bethesda Studios is a major deal. Open world RPG enthusiasts went into a frenzy when it was first announced in 2018. To put things in context, it is Bethesda's first brand-new intellectual property in more than 25 years. We're hopeful that this new blood, after years of only Elder Scrolls and Fallout, will be similarly spectacular and, in the end, iconic.
But when will Starfield be released? Well, happily, the wait is almost over. This grand space opera, dubbed "Skyrim in space" by director Todd Howard, will arrive later this year.
We know the precise release date in addition to quite a few specifics concerning the gameplay and narrative. After five years, having this information at our disposal makes us feel wonderful. Starfield will soon be here! You should be aware of this if you enjoy sci-fi or video games like Fallout and the Elder Scrolls.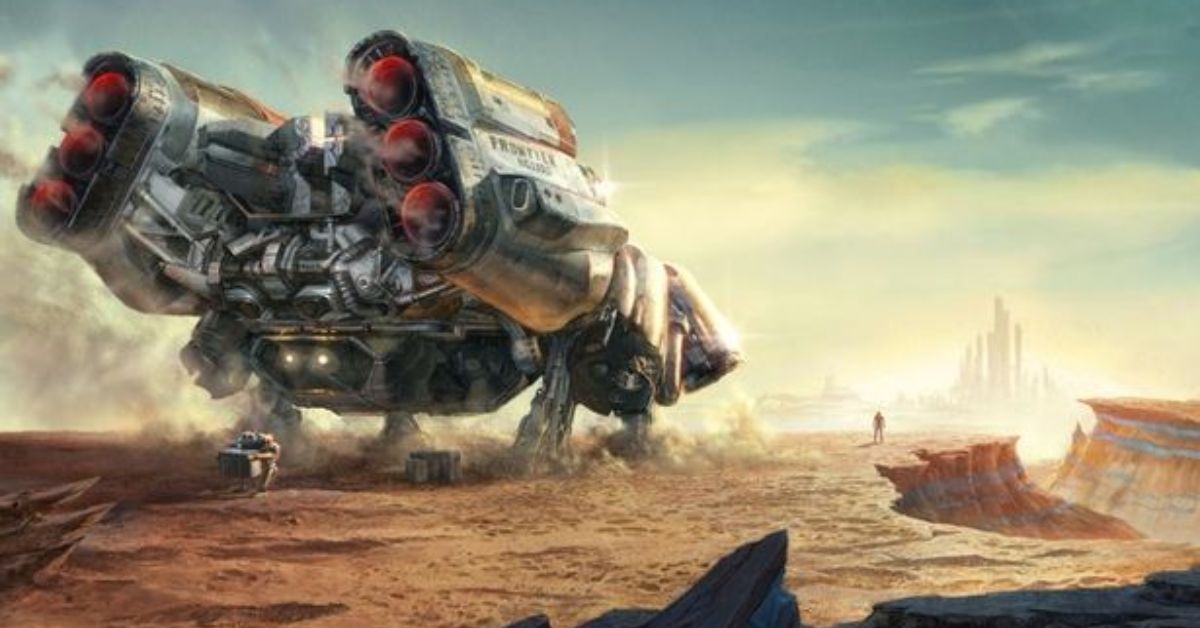 So read on to learn everything there is to know about Starfield! We provide information on the precise release date, the plot, gameplay, and a ton of additional details.
Starfield Release Date
The Bethesda devs have stated that Starfield would be released on September 6, 2023. Check out the captivating new trailer below to learn more about this release date and to start counting down the days.
Details About The Xbox Game Pass And Pre-order For Starfield
Even if the game won't be out for some time, you should already be planning how you'll purchase or access Starfield.
You can pre-order Starfield from GAME or CD Keys right away to get a head start on the competition. It's also important to note that Xbox Game Pass customers will receive free access to Starfield on the first day of availability.
You can also read about other upcoming games by visiting the links below:
Is Starfield A Solely Xbox Game?
Starfield is, in fact, an Xbox exclusive. It should come as no surprise that Starfield will be accessible through Xbox Game Pass for Xbox Series X/S and Microsoft Windows PC now that Xbox owns Bethesda.
Starfield's commitment to "harnessing the power of next-gen technology" is stated on the Xbox blog, making it sound extremely improbable that it will be made available on earlier Xbox One consoles.
Bad news for Sony fans, Starfield won't be made available on the PS4 or PS5. Additionally, don't anticipate seeing it on the Nintendo Switch.
Meanwhile, Starfield official handle tweeted about solving a mystery regarding the game on June 11.
Explore the unknown to answer humanity's biggest mystery. 🌌

See what's out there at the #Starfield Direct on June 11. pic.twitter.com/5k3PlV1BnZ

— Starfield (@StarfieldGame) April 26, 2023
Customization Of Characters In Starfield
Regarding character customization in Starfield, Howard stated in the aforementioned AMA that players would have a lot of freedom to choose their pronouns and modify their in-game avatars.
Really impressed with the team's work on character development, stated Howard. selecting one's background, abilities, etc. You can choose your pronoun as well (he, she, or they), and we have all the necessary dialogue recorded to support your decision.
Our website Poptopnews.com has more such articles and latest updates. You can always find it on google by writing pop top news and find it on the top.