Tyga's music career was the key route to his financial success. His wealth is mainly attributable to the commercial success of his albums like Careless World: Rise of the Last King, certified gold. Tyga has expanded his career beyond the realm of music.
He has put money into apps like Musik and started his clothing line, Last Kings. These businesses help him become richer by providing new ways to make money. He has also collaborated with other companies to produce special editions of their items. Profits from these have been staggering, significantly increasing his wealth.
Tyga Net Worth
Tyga is a multi-talented American entertainer who has amassed a net worth of $9 million as a rapper, singer, songwriter, actor, TV personality, and social media sensation. "Thank You God Always" is the meaning behind his stage name "Tyga." The rapper from California has quickly risen to prominence in the hip-hop industry.
Tyga Sued for Back Taxes, Repossessed Cars, and Property Damage
Over the years, Tyga has had numerous problems with his finances and taxes.
Tyga spent $16,000 monthly on a Malibu rental in 2011. Gholamreza Rezai, the landlord, filed a lawsuit against the rapper and his label, Tyga Music, in 2012. A year after signing a lease with the landlord in June 2011, the rapper allegedly ceased making rent payments in September of that year.
The rapper said that constant fan visits were prompting him to break his lease and move out that month. But a contract is a deal, and Tyga's landlord sued him for the rent he hadn't paid.
Rezai sought compensation for both rent arrears and Tyga-related property damage. Tyga allegedly destroyed property in a house, according to court documents. It has been said that he damaged the home's hardwood flooring, gate, and showers. In the main bedroom, he installed a stripper pole and turned off the intercom. The landlord sued Tyga for a total of $480,000.
Tyga was supposed to attend a hearing in Santa Monica on August 8, 2016, but he didn't. This led to the issuance of an arrest warrant.
The state of California sent Tyga a bill for $19,000 in back taxes in September 2015. Tyga was slammed with a $120,000 tax bill from the IRS a year ago.
Tyga's G-Wagon was reportedly repossessed in late February 2016. It was said that Tyga had gone months without paying.
Choice Motor Credit allegedly took possession of his Lamborghini Aventador and Bentley Mulsanne in April 2016. According to reports, Tyga's outstanding balance on the Lamborghini was $357.350.77.
The Maybach that Tyga had rented was repossessed in January of this year. The rental car firm Tyga used in 2016 to hire a Ferrari 458 Spider and a Rolls-Royce Ghost has filed a lawsuit against the rapper for around $130,000.
Conflict Over Royalty Payments for Cash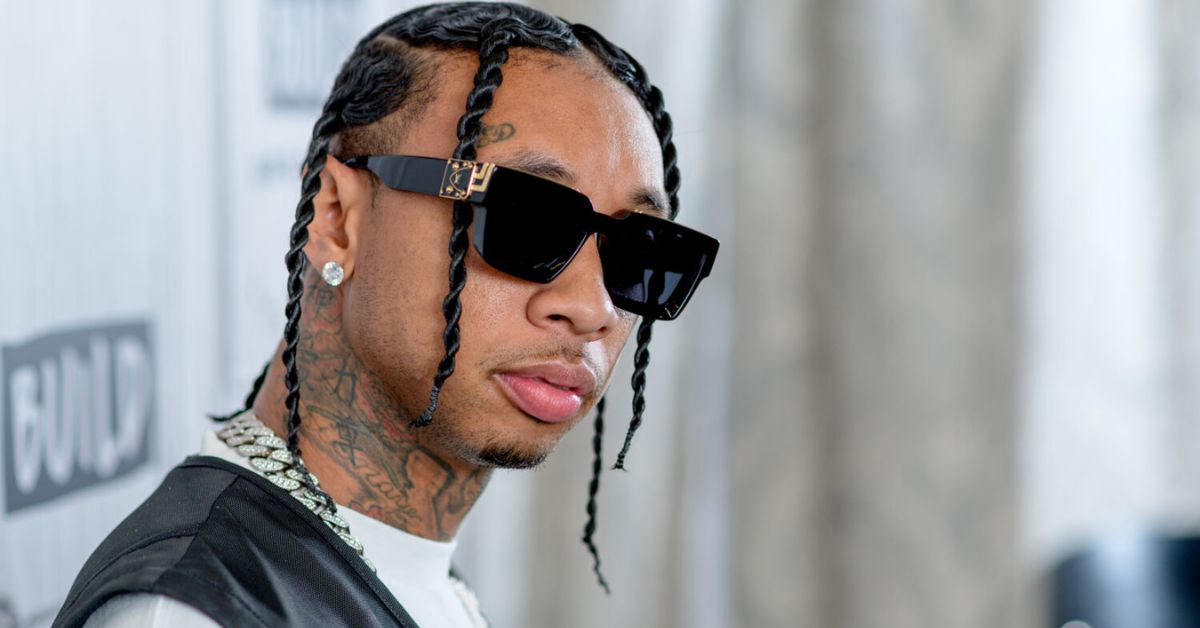 Over unpaid royalties, Tyga filed a lawsuit against Cash Money Records and its subsidiary, Young Money Entertainment, in August of 2018. His complaint asked for "no less than" $10 million in damages.
Tyga claims he made a deal with Young Money in 2009 to create two albums. Hotel California and Careless World: Rise of the Last King were commercial successes, but Tyga claims that Young Money and its creator, Lil Wayne, shorted him "significant sums."
Tyga claims he signed a new contract with Young Money and Cash Money to settle everything and receive his due royalties, but the companies have failed to pay him since.
You can also read about the fortunes of other celebrities by clicking the links given below:
Tyga's $6.5 million property in Calabasas, California, has been the subject of much speculation over the years. He reportedly bought it for her when he and Blac Chyna had their son. The opposite is true. While in Calabasas, California, Tyga has rented numerous different mansions.
In addition, Tyga has not always been the best renter. One of Tyga's former landlords filed a lawsuit against him in June 2015 for unpaid rent totaling $80,000. The total sum due, including fees and interest, was $124,000. A different landlord sued Tyga in July 2015 for failing to pay rent totaling $50,000 at a different Calabasas property.
In 2020, Tyga did purchase a home, a 5,700-square-foot lakefront mansion in Indio, California, for $3.9 million. In June of 2023, Tyga listed his mansion on the market for $5.9 million. After a month, he dropped the price to $5.5 million.
Our website Poptopnews.com has more such articles and the latest updates. You can always find it on Google by writing pop top news and finding it on the top.