The long-awaited Apple Glasses have been replaced by the stunning and decidedly non-dorky Vision Pro AR/VR headgear, which displays your face expression to bystanders.
Although Apple will utilize Vision Pro to polish its augmented reality or virtual reality material and gauge consumer acceptance of the $3499 headset, this does not mean that Glasses won't be made available in the future.
What value can Apple's Vision Pro AR/VR headset—which runs all iPad apps on its own visionOS system—add to the metaverse? What capabilities does it possess and what can it achieve for you? The full scoop on Apple Vision Pro is provided below.
Apple Vision Pro Release Date
The US and other countries will both begin selling the Apple Vision Pro in the first quarter of 2024. While you wait, Apple will allow testing and demonstrations from developers. It will also take use of this chance to launch visionOS-specific games and software that utilize the dual 4K displays, the powerful M2 CPU, and its first batch of 3D cameras.
Apple Vision Pro Price Details
Many reliable experts and leakers predicted that Apple's initial mixed reality headset would cost around $3,000, but they were wrong. The Apple Vision Pro starts at $3499 in reality.
This price range suggests that the Apple headset will initially only be marketed to die-hard tech enthusiasts and possibly developers. The fact that the Cupertino company only expects to sell a million of them in the first 12 months after their release in 2024 should not come as a surprise.
There is some good news for those who are prepared to wait: according to numerous other sources, Apple is already working on less expensive versions of its future headgear. As a result, the first-generation Apple mixed reality headset will almost certainly be out of most people's price range. However, as technology develops, potentially as early as 2025, a more cheap model could emerge.
You can also read about other related topics by visiting the links below:
The Apple Vision Pro AR/VR Headset's Design
The Vision Pro includes a breathable, adjustable head strap and is less bulky than other VR and XR headsets we presently have on the market, such as the Meta Quest 2 and Quest Pro. It also resembles ski goggles more.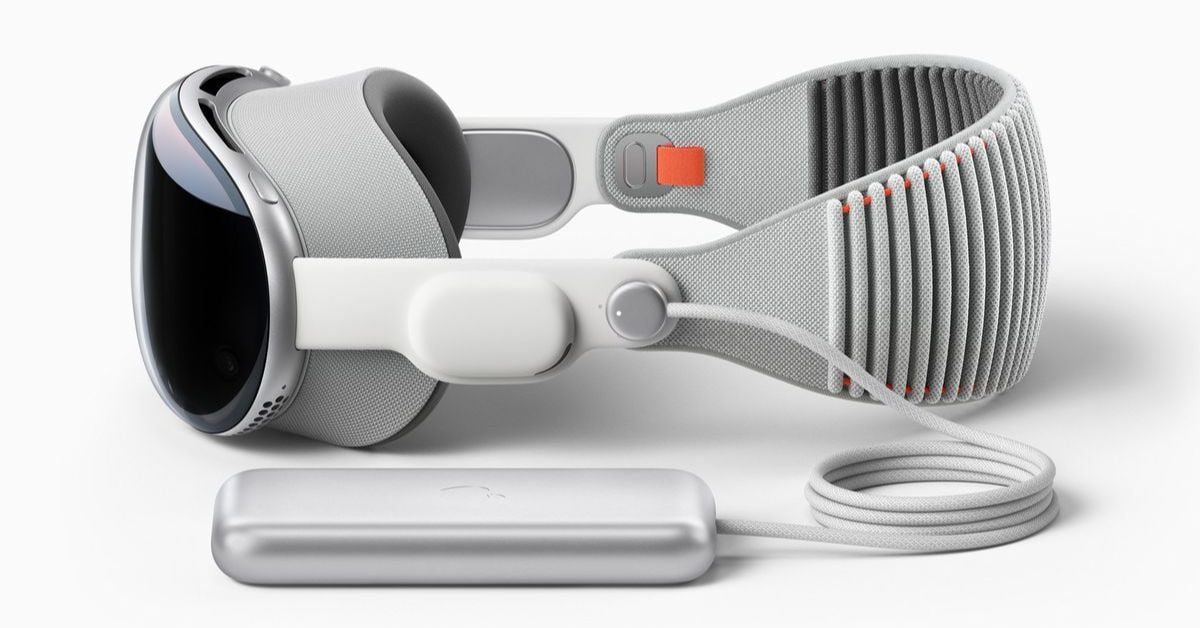 When it first came out, the Apple Watch was also meant to be a niche product and a market test for Apple. In fact, some have compared it to the Vision Pro because of how it looks. The Vision Pro, like the Watch, has a digital crown that can be used to switch between immersive VR mode and transparent AR mode. The strap also makes me think of the band of an Apple Watch!
Apple allegedly debated whether to release the headgear sooner or later so the Cupertino company's industrial design team could come up with ways to make it lighter and smaller. This is only one of the many difficulties Apple faced with the design. And it did it with a remarkably compact and thin overall design and an adjustable 3D-knit strap that allows your skin to breathe.
Apple's first set of 3D cameras are located at the front of the Vision Pro, thereby converting it into an augmented reality (or mixed reality) headset by gathering depth and scale data. Through these cameras, Vision Pro also enables video passthrough.
The user may conceivably utilize the headgear to go about their everyday activities while checking the news, watching a video in a window loaded in their field of vision, or working on split-screen tasks with video passthrough functionality. Apple's AR/VR technology could be used, among other things, to simplify GPS navigation in the future by overlaying arrows on real streets to point the user in the right direction.
You can also follow us on our Twitter handle to be in check with all the current happenings.