Rarely does a brilliant romantic comedy get a sequel. Two sequels for a romantic comedy are even less typical. Thank goodness, My Big Fat Greek Wedding will now be a trilogy.
The original film, which has since become a go-to source of enjoyment for everyone whose family doesn't uphold traditional American ideals, focused on first-generation difficulties.
With its unique and original plot and never-ending charming and fascinating characters, it has become a global classic that is almost impossible to put down.
If you're seeking to figure out when, how, and where to watch My Big Fat Greek Wedding 3 with Nia Vardalos, you've come to the right place.
My Big Fat Greek Wedding 3 Release Date
On September 8, 2023, Focus Features will release My Big Fat Greek Wedding 3 in the US.
The release date is confirmed by @RegalMovies in the tweet that is posted below:
NEW TRAILER for 'My Big Fat Greek Wedding 3' – coming to Regal on September 8. 🇬🇷 pic.twitter.com/GATBEjOYKw

— Regal (@RegalMovies) May 11, 2023
Cast Of My Big Fat Greek Wedding 3
Nia Vardalos is the movie's writer, director, and recurring performer. She will be joined by many of the cast members from the original film and its sequel.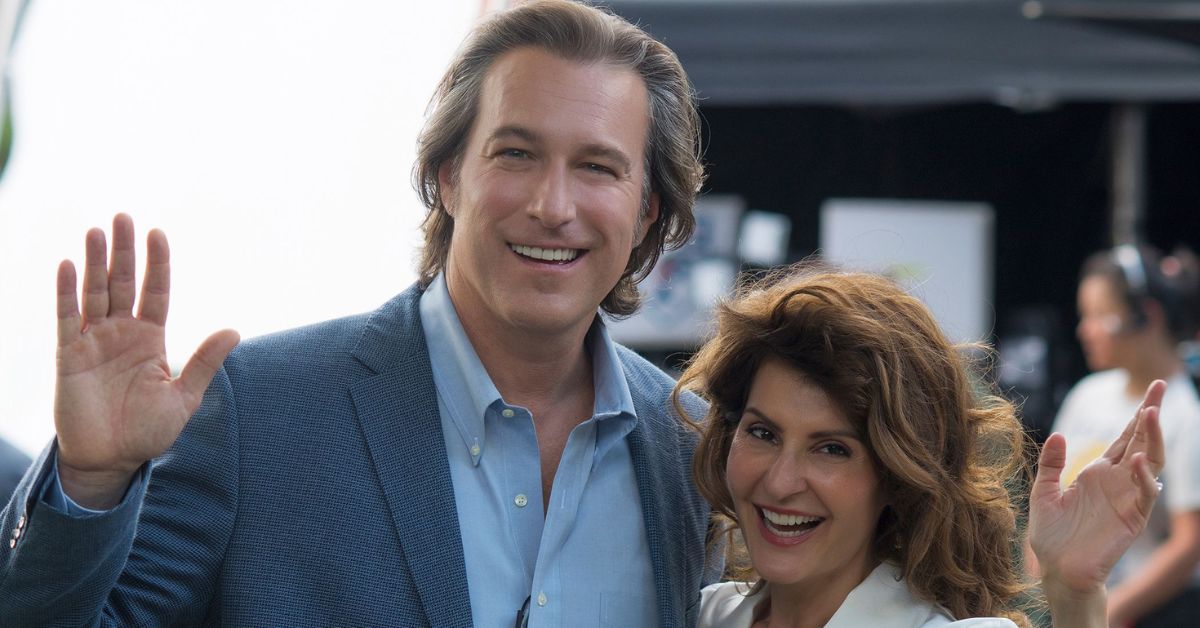 This will be the first movie without Portokalos patriarch Gus because actor Michael Constantine passed away in 2021. It's also unknown if Lainie Kazan, who played Maria, the matriarch, will return for the third film.
Nia Vardalos as Toula Portokalos
John Corbett (S*x and the City) as Ian Miller
Maria Vacratsis (Mamma Mia! Here We Go Again) as Thiea Freida
Andrea Martin (Evil) as Thiea Voula
Elias Kacavas (Pretty Little Liars: Original Sin) as Aristotle
Louis Mandylor (CSI: Miami) as Nick Portokalos
Elena Kampouris (Jupiter's Legacy) as Paris Miller
Gia Carides (Big Little Lies) as Nikki
Joey Fatone (Impractical Jokers: The Movie) as Angelo
You can also read about other upcoming movies by visiting the links below:
Plot Of My Big Fat Greek Wedding 3
The Portokalos family visits a Greek village for a family reunion in the third episode of the My Big Fat Greek Wedding series to carry out the d*ing wish of the late patriarch Gus Portokalos. Up until now, every movie has featured a wedding.
In the first film, Toula marries her non-Greek lover Ian, whilst Maria and Gus get married in the second film after discovering that the priest who had previously married them wasn't a priest. Even though this sequel contains no information regarding a wedding, it is a reasonable assumption.
Trailer For My Big Fat Greek Wedding 3
Focus Features published the My Big Fat Greek Wedding 3 trailer online on May 11, 2023. Another Focus Features-supported sequel, Book Club: The Next Chapter, had its trailer aired prior to screenings.
You can also follow us on our Twitter handle to be in check with all the current happenings.