Summer is typically a period for summer camps, as in the case of the upcoming 2023 movie Theater Camp. One of the independent movies we recommend you watch this summer is Theater Camp. It promises to give both classic Broadway musical numbers and a ton of belly chuckles in one powerful package.
Theater Camp, which stars a young cast that has already established themselves on some of your favorite TV shows but is now getting the chance to shine fully, was one of the highlight films from the 2023 Sundance Film Festival. You can find all the information you need about Theater Camp right here.
Theater Camp Release Date
Theater Camp had its world premiere on January 21, 2023 at the 2023 Sundance Film Festival, where it received two standing ovations from the audience—the first after the film, and the second after the younger actors gave an outstanding post-screening musical performance of a medley of songs from the film's ending.
Soon after, Searchlight Pictures purchased the movie's distribution rights for $8 million. The movie is scheduled for a July 14, 2023, theatrical debut.
The following tweet from Searchlight Pictures, which is regarding Theater Camp's release date, is embedded:
You only fit in by acting out. #TheaterCampMovie, exclusively in theaters July 14th. pic.twitter.com/89eemKtjrK

— Searchlight Pictures (@searchlightpics) May 18, 2023
Cast Of Theater Camp
As mentioned before, Molly Gordon and Ben Platt star in the movie. Despite his roles in Pitch Perfect and The Politician, Platt is unquestionably most known for his portrayal of Evan Hansen in the stage production and motion picture adaptations of Dear Evan Hansen.
Some of Gordon's earlier roles include You People, Winning Time, Shiva Baby, Good Boys, Booksmart, and Animal Kingdom.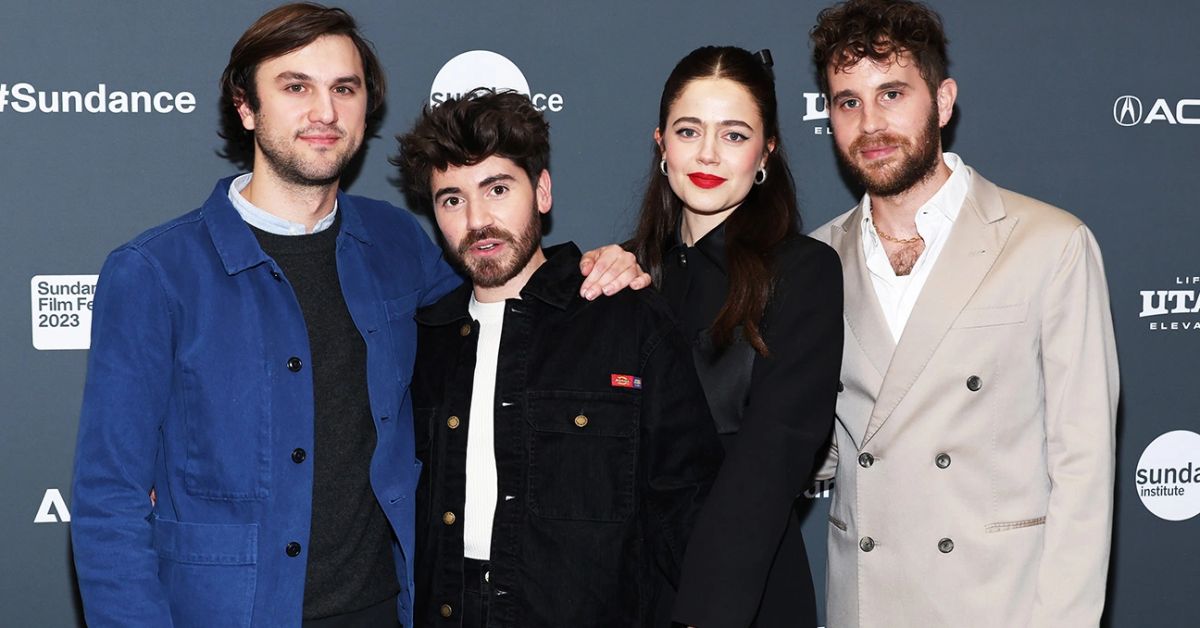 Other actors who play the camp counselors and other adults include Noah Galvin from The Good Doctor, Jimmy Tatro from American Vandal, Patti Harrison from The Lost City, Nathan Lee Graham from Zoolander, Ayo Edebiri from The Bear, Owen Thiele from Dollface, Caroline Aaron from The Marvelous Mrs. Maisel, and Amy Sedaris from Ghosted.
Among the young actors portraying the campers are Alan Kim (Minari), Alexander Bello (And Just Like That…), Bailee Bonick (Young Rock), Kyndra Sanchez (Christmas with You), Donovan Colan (Chapelwaite), Vivienne Sachs, and Quinn Titcomb (Christmas with Arwen).
You can also read about other upcoming movies by visiting the links below:
Theater Camp Plot
The official Theater Camp synopsis from Searchlight Pictures is as follows:
"Tony Award winner Ben Platt and Molly Gordon feature in the original comedy Theater Camp as Amos and Rebecca-Diane, two theater teachers at a run-down camp in upstate New York who have been best friends for life. Amos, Rebecca-Diane, and production manager Glenn team up with the staff and students to stage a masterpiece to keep their beloved summer camp afloat when stupid tech-bro Troy shows up to run the place (into the ground)."
The screenplay was written by Platt, Gordon, Noah Galvin, and Nick Lieberman and was an adaptation of their earlier short film.
Trailer Of Theater Camp
It should probably come as no surprise that the camp counselors in Theater Camp appear to be taking things a little more seriously than the kids in the trailer, which you can watch below:
Our website Poptopnews.com has more such articles and latest updates. You can always find it on google by writing pop top news and find it on the top.