The fun and adventurous comedy flick has soared past a whopping $1.342 billion at the global box office, making it the biggest hit ever from Warner Bros. This achievement is based on the actual earnings without adjusting for inflation, putting Barbie ahead of even the epic Harry Potter and the Deathly Hallows – Part 2. Remember how that movie ruled the roost after its debut in 2011? Well, Barbie has now taken the crown.
And that's not all – Barbie's success story keeps on growing. It recently outshined The Super Mario Bros. Movie to become the top-grossing film of 2023 at the domestic box office. Various reports confirmed this thrilling news just last Thursday.
Directed by the talented Greta Gerwig, this movie starring the amazing Margot Robbie as the lead has done more than just break records. It surpassed the famous 2008 film The Dark Knight to become Warner Bros.' most successful domestic release ever. And guess what? The film had already zoomed past the $1 billion mark at the worldwide box office in early August, just about two weeks after its exciting debut on July 21.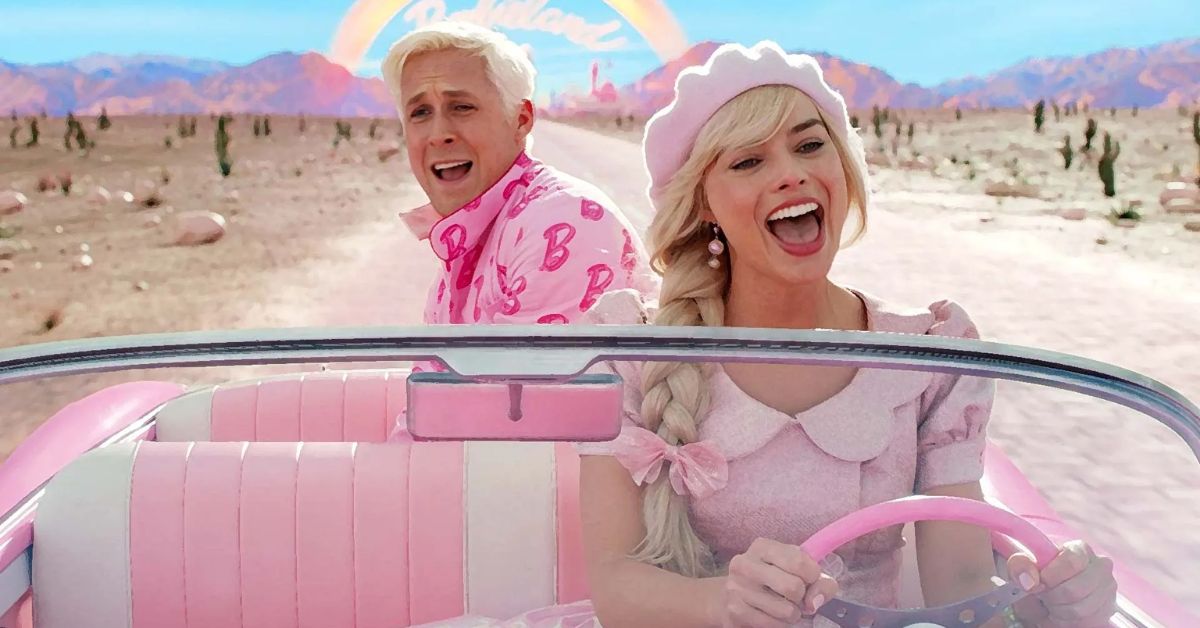 Do you know that Elton John had a fall at his residence in France, garnering headlines as he was briefly hospitalized? Sunday's incident prompted his concerned parents to transport him to the local hospital as a precaution:
Barbie didn't just conquer the theaters – it captured hearts beyond the big screen too. The hit song "I'm Just Ken," sung by none other than Ryan Gosling, made its entry on the Billboard Hot 100 chart at a solid No. 87.
Margot Robbie, who not only starred in the film but also produced it through her company LuckyChap Entertainment, shared some behind-the-scenes tidbits. Before the actors' strike, she had predicted that her movie would make a billion dollars. She believed in the magic of combining a big, daring concept with a visionary director – in this case, Barbie and Greta Gerwig. She might have thought she was being optimistic, but look where they are now – with a billion-dollar success story on their hands.
The film follows the captivating journey of Barbie (Margot Robbie) and Ken (Ryan Gosling) as they venture into the real world. Their incredible adventure managed to top the domestic box office charts for four consecutive weekends after its July 21 release, finally relinquishing its throne to Blue Beetle on August 18.
And the excitement doesn't stop there! Warner Bros. made a grand announcement: Barbie is going to be hitting IMAX theaters for a week-long special show starting from September 22. This IMAX version will include fresh scenes handpicked by director Greta Gerwig herself.
Greta Gerwig couldn't contain her gratitude: 'So many Barbie fans joined us on this incredible journey. We can't thank them enough for supporting the movie and sharing their Barbie experiences in theaters, on social media, and all around. We made Barbie for the big screen, so bringing it to IMAX, the grandest screen of all, is an even bigger thrill for us. And as a special treat for our Barbie fans, we're adding some special new footage to showcase the amazing work of our cast and crew.'
So, there you have it – Barbie's marvelous journey to becoming a box office phenomenon and stealing hearts all around. Who would've thought a doll could make such an extraordinary impact?