An American UFC announcer is named Bruce Buffer. As the main Octagon ring for the Ultimate Fighting Championship (UFC), Bruce Buffer has made his fortune.
Bruce Buffer Net Worth
Bruce Buffer Net Worth is $12 Million currently. The UFC pays Bruce Buffer $100,000 every event. On May 21, 1957, Bruce Anthony Buffer was born in Tulsa, Oklahoma. He started learning martial arts while he was a teenager and his family was residing in Philadelphia. He finally attained a black belt in Tang Soo Do and a green belt in judo.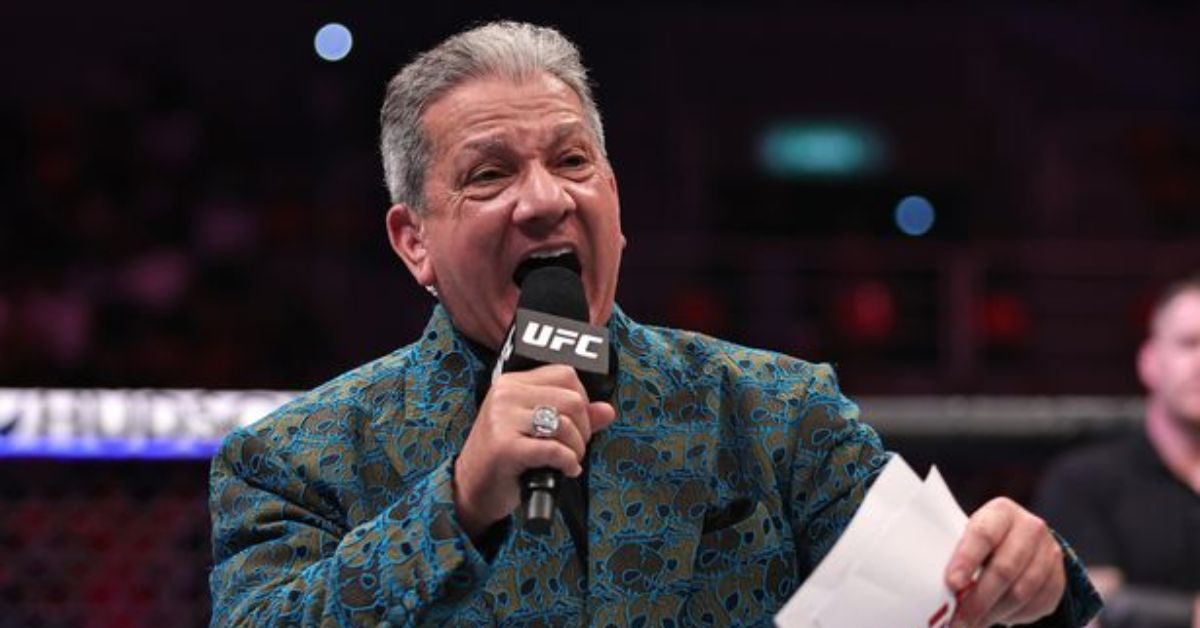 When Buffer was 15 years old, his family relocated to Malibu. He maintained his martial arts practice in California, where he even became friends with Chuck Norris. He was initiated to Tang Soo Do by Chuck. Buffer also spent several years studying kickboxing before his medical professionals informed him that he had sustained too many concussions.
You can also read about the fortunes of other famous celebrities by clicking the links given below:
Bruce is presented as the "Veteran Voice of the Octagon" during UFC events. His trademark gestures and catchphrases are also well known. Every event he hosts starts out with the words "Ladies and gentlemen, we are live!"
Buffer announces the final two fighters before each main event, saying, "This is the main event of the evening, This is the moment you've all been waiting for, and ultimately, It's time!" He also uses his distinctive maneuver, the "Buffer 180," in which he moves across the Octagon before swiftly spinning 180 degrees to aim to the new corner.
A fan of Bruce Buffer who loves his announcing in the UFC event wrote, "UFC just isn't the same without the legendary @brucebuffer!"
UFC just isn't the same without the legendary @brucebuffer! 🗣️🎙️#UFCCharlotte

— Bovada (@BovadaOfficial) May 13, 2023
Bruce Buffer's Other Works
In addition to the UFC, Buffer also serves as the announcer for numerous other events in addition to the UFC, such as overseas MMA promotions, K-1 competitions, the HBO boxing match between Joel Casamayor and Michael Katsidis in 2008, and the twice-yearly Abu Dhabi Combat Club (ADCC) submission wrestling tournament.
Additionally, he serves as the World Series of Beer Pong's official announcer. His voice can also be heard in the UFC-themed song "It's Time" by DJs Steve Aoki and Laidback Luke and in the computer game Smite.
In addition to making announcements, Buffer is an accomplished poker player who has made appearances on Poker After Dark and ESPN's World Series of Poker Main Event. At the 2010 World Series of Poker final table, he yelled, "Shuffle up and deal!" and the Luxor Las Vegas poker room bears his name.
In addition, Buffer has had guest appearances in many television shows, including "Friends" and "Entourage," as well as movies including "Here Comes the Boom" (2012), "Hot Tub Time Machine 2" (2015), and "Holmes & Watson" (2018).
Our website Poptopnews.com has more such articles and latest updates. You can always find it on google by writing pop top news and find it on the top.