Since 1992, Sen. Dianne Goldman Berman Feinstein (D-CA) has served in the US Senate. Her birthday is June 22, 1933. She was a Democrat who presided as mayor of San Francisco from 1978 until 1988.
Feinstein was raised in San Francisco and graduated from Stanford University. She served the city of San Francisco in the 1960s. Feinstein won a seat on the San Francisco Board of Supervisors in 1969.
When she was the board's first female president in 1978, Dan White's k!llings of Mayor George Moscone and City Supervisor Harvey Milk attracted the attention of the country. Moscone was succeeded as mayor by Feinstein, the first female to hold the position.
She oversaw the 1984 Democratic National Convention and brought back the cable car system in the city. Despite facing a recall campaign in 1983, Feinstein enjoyed a high level of popular support and was named the nation's most effective mayor by City & State in 1987.
Dianne Feinstein Net Worth
Senator Dianne Feinstein net worth is rumored to be $200 million. Dianne won her first election to the US Senate in 1992, serving as California's senator. In February 2023, Dianne announced that she would not be seeking reelection in 2024.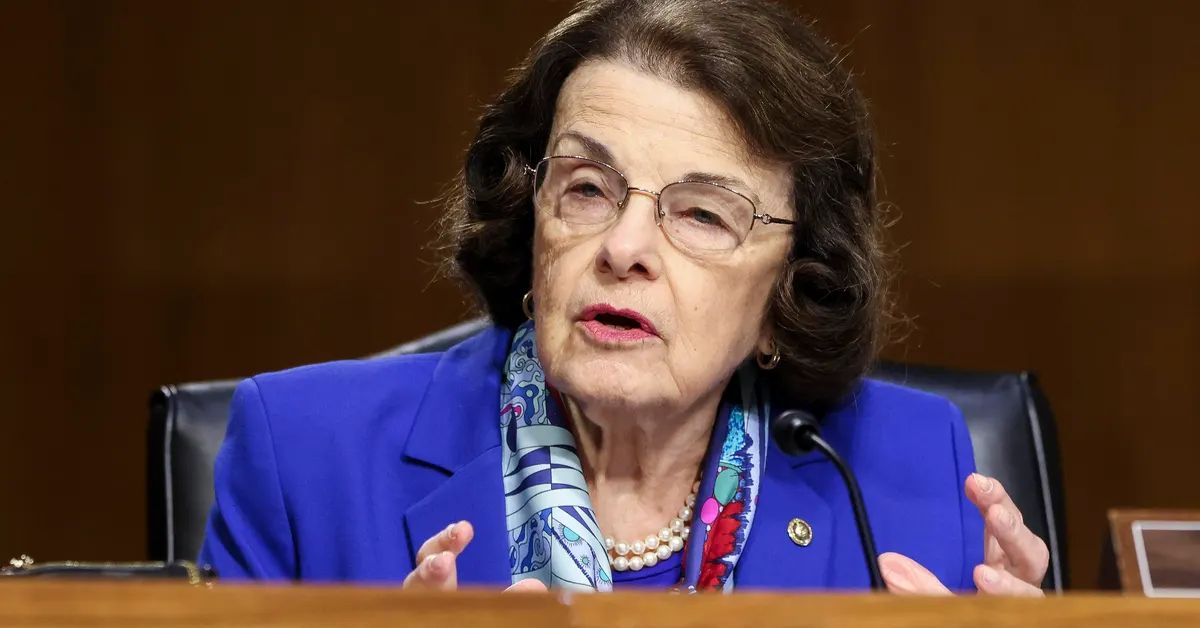 Dianne has stated a net worth that ranges from $58 million to $110 million during her wealth disclosures. The final total is probably closer to (or potentially higher than) the $110 million estimate, based on a number of recent real estate deals.
The official Twitter account of Unusual Whales published the following:
Diane Feinstein returns to Senate.

Feinstein, 89 years old, has some of the most unusual trades in Congress, over her thirty year career.

In that time, her net worth sky rocketed to over $200 million.

Let's look at some of her unusual trades: pic.twitter.com/MS0VeOYstW

— unusual_whales (@unusual_whales) May 10, 2023
Dianne Feinstein Properties
Dianne was one of the wealthiest senators in the chamber during the majority of her tenure. According to Dianne's most recent asset disclosure, she holds a $50 million stake in Carlton Hotel Properties, a company that manages a number of hotels, including the Hotel Carlton in San Francisco.
She has deposits and savings totaling between $5 and $25 million with First Republic Bank. The remainder of her wealth is made up of her stock portfolio and real estate holdings.
You can also read about the fortunes of other famous celebrities by clicking the links given below:
At the time of his passing in February 2022, banker Richard Blum, owned at least $50 million worth of property around the nation. For several of her final years in office, she held the record for the oldest-serving U.S. senator.
She has been the Democratic chair of the Senate Judiciary Committee since 2016. Dianne announced in November 2020 that she would step down from her position in 2019.
Feinstein's uncle started taking her to the San Francisco Board of Supervisors meetings when she was sixteen, which is when she first became interested in politics. When Dianne was appointed to the California Women's Board of Parole in 1960, she began her career in civil rights.
She launched a campaign to end housing discrimination in San Francisco two years later, in 1961, and joined the California Industrial Welfare Commission. She was elected to the San Francisco Board of Supervisors in 1969 and served there for the entirety of the 1970s.
Feinstein became San Francisco's first female mayor in 1978, and she immediately gained notoriety as one of the nation's most notable and well-known political figures. In 1990, she ran for governor of California but narrowly lost to Republican Pete Wilson.
She quickly changed course and announced her campaign for the Senate seat left vacant by Wilson in 1992 in early 1991. She and fellow Democrat Barbara Boxer made history in 1992 by becoming the first women to be elected to the Senate from California.
You can also follow us on our Twitter handle to be in check with all the current happenings.