A kart racing game is undoubtedly popular. This is what Gameloft anticipates with the launch of Disney Speedstorm. The following significant Disney/Pixar crossover will be released this year, following Dreamlight Valley.
You'll be pleased to learn that the kart-racing game will begin an open early access period in April before it is officially released.
Play as Hercules, Mike Wazowski, or Mickey Mouse as you speed across places from Disney and Pixar films. Previously announced locations include Pirate Island (from Pirates of the Caribbean) and Jungle Ruins (from The Jungle Book).
This should all sound pretty amazing if you're as eager to race as your favorite Disney and Pixar characters on tracks based on some of the studios' most adored films as we are.
Below you'll find information about Disney Speedstorm's release date, early access information, pre-order locations, and cast list. A few trailers are added so you can see the game in action.
Disney Speedstorm Release Date
2023 has been set aside as the Disney Speedstorm's official release date. There is no official release date as of yet.
Before the game is officially released, there will be a public early access period.
The topic of this week's #DevDiary should be music to your ears as we give you a sneak peek at a selection of additional remixes being added to the game at launch!

➡️ https://t.co/JI8pgfM1LU pic.twitter.com/5Tiymx3pEp

— Disney Speedstorm (@SpeedstormGame) March 31, 2023
When And How Can I Get Early Access To Disney Speedstorm?
For those that pre-order, Disney Speedstorm's early access will start on Tuesday, April 18. The go-kart engines had started to roar.
Early access to Disney Speedstorm is available to everyone who pre-orders a Founder's Pack. It's important to note that Founder's Pack pre-orders may be made on PlayStation starting on Monday, March 20, and that they can be bought on Steam starting on Tuesday, April 18.
Read About Other Upcoming Seasons:
Where Can I Get Disney Speedstorm Before It's Too Late?
In actuality, Founder's Packs for Disney Speedstorm can be ordered beforehand. Three Founder's Packs are available for pre-order, with prices ranging from $26.99 (Standard), $44.99 (Deluxe), and $59.99 (Premium) (Ultimate). The Founder's Packs are not offered in a physical form.
Pre-order Disney Speedstorm Founder's Packs from your preferred platform's digital store.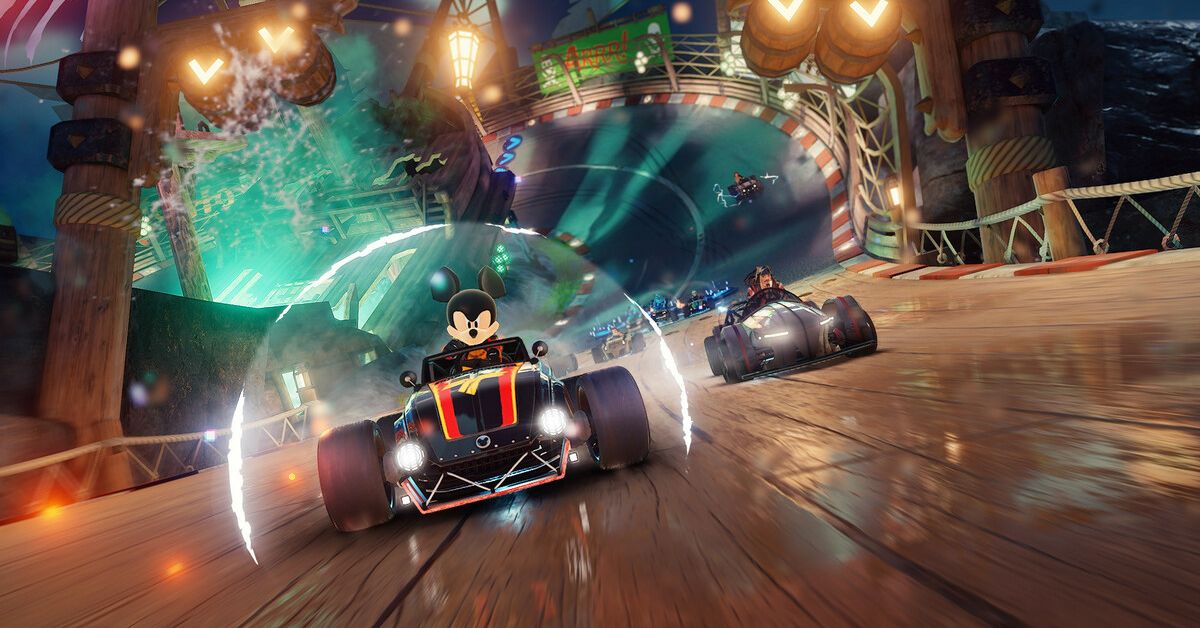 It's vital to keep in mind that everyone will be able to play the game for free when it launches later this year. Pre-ordering a Founder's Pack will give you early access to the game and a ton of extras.
Details of the Disney Speedstorm Story And Gameplay
Disney Speedstorm is a free game that can be played at any time. Pre-ordering and buying Founder's Packs will grant you early access starting on Tuesday, April 18. But later this year, everyone will be able to play the game for free.
Disney Speedstorm lets you drive Disney and Pixar characters around landscapes from well-known animated films while you compete in kart races. Suppose Mario Kart had Disney characters instead.
The game can be played alone or with friends, online or through a local area network (LAN) (local is limited to two players on PS4, Xbox One, and Switch, but four players can join in the fun on the other platforms). There is only one catch: to play, you must always have an internet connection. The Internet actually serves as a global platform.
You can bookmark our website, Poptopnews.com  for more related articles and the latest updates.