It's hardly surprising that Rockstar Games has already invested years in the development of GTA 6 given how long it takes to produce open areas of the same caliber as GTA 5. We've had our first concrete hints about when the game will release, but Rockstar, like other developers, prefers to keep its secrets close to its chest until they're close to the conclusion of development.
Last year, early GTA 6 gameplay footage and lines of the game's source code were published online. A statement from Rockstar on Twitter indicates that an unauthorized third party was able to access and download data from their systems, including video used in the development of the open-world game.
The developers do not feel that this leak should have an adverse effect on the progress of their long-term initiatives or cause a disruption to their live service games, according to their statement.
GTA 6 Release Date
The anticipated release date for GTA 6 is between April 1 and March 31 of 2025. This is based on details from a recent investor call by Take-Two Interactive.
According to the business, "active development for the next entry" is "well underway" and that the "next phase of growth" will begin in fiscal 2025. There's a chance that this could alter.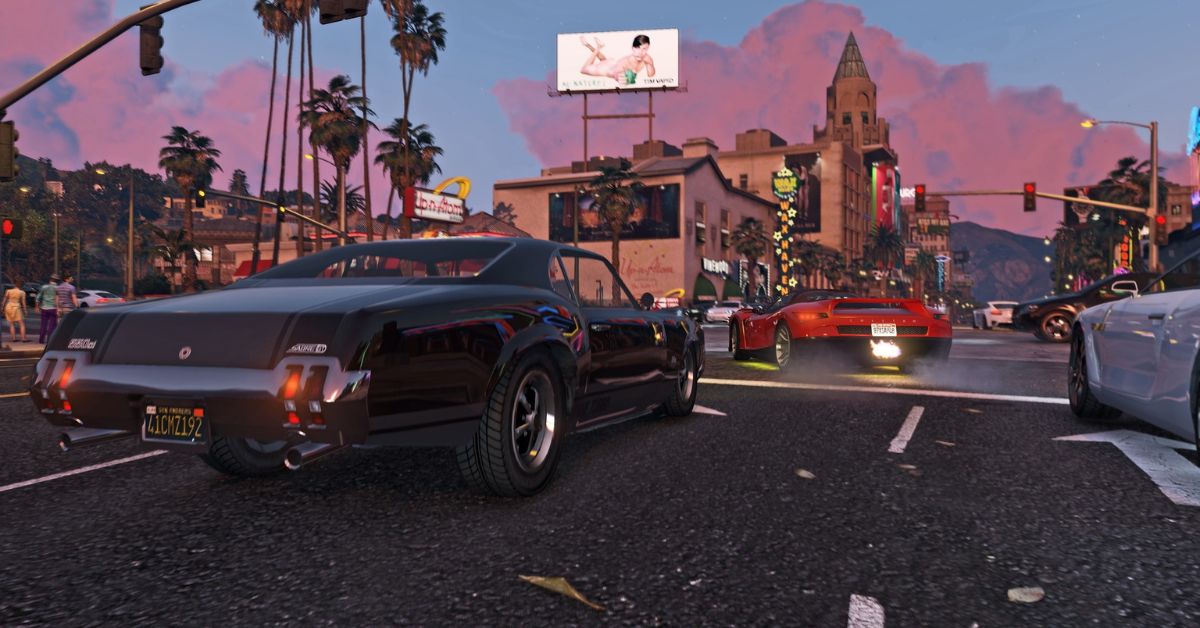 Take-Two's stock has experienced a significant increase in share price as a result of the GTA 6 launch information announcement, rising from $125.02 to $136.52, which is a solid sign that investors view this as positive news.
Claims made by Tez2, a user of the GTA forums, that Rockstar's "aimed-always-changing-not-set-in-stone deadline is holiday 2024, which has been pushed back numerous times [over] the past few years," support this information about the release date. Unfortunately, it might not even happen until early 2025.
Additionally, Tez2 says they "personally see an announcement as a given this year." I don't believe higher management is in a position to push the holiday back until 2025 or 2026. By "cutting more potions of the game to package into DLCs to release later on," Rockstar may fulfill this target and "may be more sustainable for management than delaying further."
Other Rockstar insiders claim that GTA 6's release date is still "two years away" and that the game would take place in a Miami-based Vice City with a Latina heroine. GTA 6 is expected to firmly establish the franchise as one of the top crime video game series when it eventually releases.
The actor purportedly portraying a character named Jason has shared a picture of himself on social media with palm trees in the background and a Hawaiian shirt, despite the fact that there has been no official word about the game since the leak. Since the image was released close to the 20th anniversary of the original release of GTA: Vice City, there has been suspicion that this is a tease at upcoming GTA 6 news.
However, voice actor Bryan Zampella has previously uploaded pictures of him standing on a beach during a sunset, so he might be making fun of GTA fans.
You can also read about other upcoming games by visiting the links below:
Leaks of GTA 6
On September 18, 2022, one of the largest data breaches in history resulted in the exposure of 90 movies totaling 53 minutes and 26 seconds of test footage.
As noted by Bloomberg earlier that year, early test footage shows the user playing both the male and female characters that make up the Bonnie and Clyde-like combination Jason and Lucia. In one of the most memorable scenes, Jason and Lucia are holding up a diner like the insane pair from Pulp Fiction's conclusion.
In other films, Jason can be seen going to a nightclub while Lucia stands on a corner and observes the passing traffic in the daylight. The GTA 6 leaker was detained when the video went viral.
GTA 6 Gameplay
The gameplay of GTA 6 doesn't alter significantly from GTA 5 from what we can tell from the leaks. We witness Lucia holding up a cafe while attempting to stop the captives from leaving by shooting them in the back as they run. Lucia is most likely being controlled by the player.
Additionally, we witness Jason and Lucia speeding around the block in one of the police officers' cars to elude the officers. Jason also shoots with an assault rifle while leaning out of a moving automobile.
You might expect to find cars and boats among the driveable vehicles, and the Metro mentioned earlier transports users across the city. The automobiles also appear to allow players to change the angles of the chairs, the wheel, and other controls.
More details about the movement mechanics, such as a cover system, crouching, and crawling, are revealed in some raw test footage.
The playable character can shield their face from headshots by using their hands or a weapon. In some of the video, Jason can be seen using a new vision skill to gaze around a convenience shop. The way it operates is reminiscent to Deadeye in Red Dead Redemption, but for the time being, all we can see it do is change the color of the video.
That is our summary of GTA 6 release date speculations and assumptions. The official announcement of the sequel to one of the top PC games is still a long way off. If you want to try to scratch that open-world itch in the interim, have a look at our list of the top sandbox PC games.
Our website Poptopnews.com has more such articles and latest updates. You can always find it on google by writing pop top news and find it on the top.