Kim Kardashian is frequently linked to celebrities. The reality star and business entrepreneur has opted to keep the details of her newest relationship under wraps following her six-year marriage to Kanye West and her brief romance with Pete Davidson. However, she has been dropping hints about a new potential suitor on her popular Hulu series The Kardashians.
The creator of The Skims has been cagey about revealing specific details about her relationship with her mystery boyfriend, preferring instead to offer tidbits about their time together. I know you're curious about who Kim could be seeing at the moment. Read on to find out more about Kim Kardashian's mysterious boyfriend, Fred.
Who Is 'Fred'? Details on Mystery Man
The third episode of The Kardashians teaser was the first place Kim talked about Fred. "My friends wanted me to meet someone," she said to Scott Disick, a close family friend and the ex-boyfriend of her sister. "Let's call this guy 'Fred,'" Scott suggested.
How well does he measure up? To this, Kim reportedly answered, "Oh, so meets the standards," as reported by Page Six. Kim was seen texting and smiling during her confessional video. When a producer inquired if Kim was texting Fred, she said, "Yep."
Is Kim Kardashian Dating Odell?
Us Weekly reported on May 30 that a source said Kim wasn't "officially dating anybody," but In Touch revealed in September that she and Odell are dating.
As the source said to Us Weekly, Kim preferred to "keep it under the radar" because "she doesn't want to make a big deal" if she is spotted enjoying the company of a new suitor.
The insider said, "She knows that once she's seen on a date, then things get blown out of proportion quickly. But there is somebody special she has her eye on, so she's excited about where things could go."
The episode of "Who's In My Bathroom?" that included Kim was shown in June 2023. YouTube series, she discussed her new celebrity obsession on camera during a round of "Truth or Shot." She refrained from mentioning any names but said, "I almost want to take a drink because I kind of want it to come true."
Kim decided to take the plunge when she admitted her secret infatuation was unaware of her feelings for him. "I'm more into privacy these days," she continued.
She has a crush, but she doesn't want to admit it," Hailey said. I laughed and said, "That's cute for you."
Is There a Relationship Between Kim K. and Tom Brady?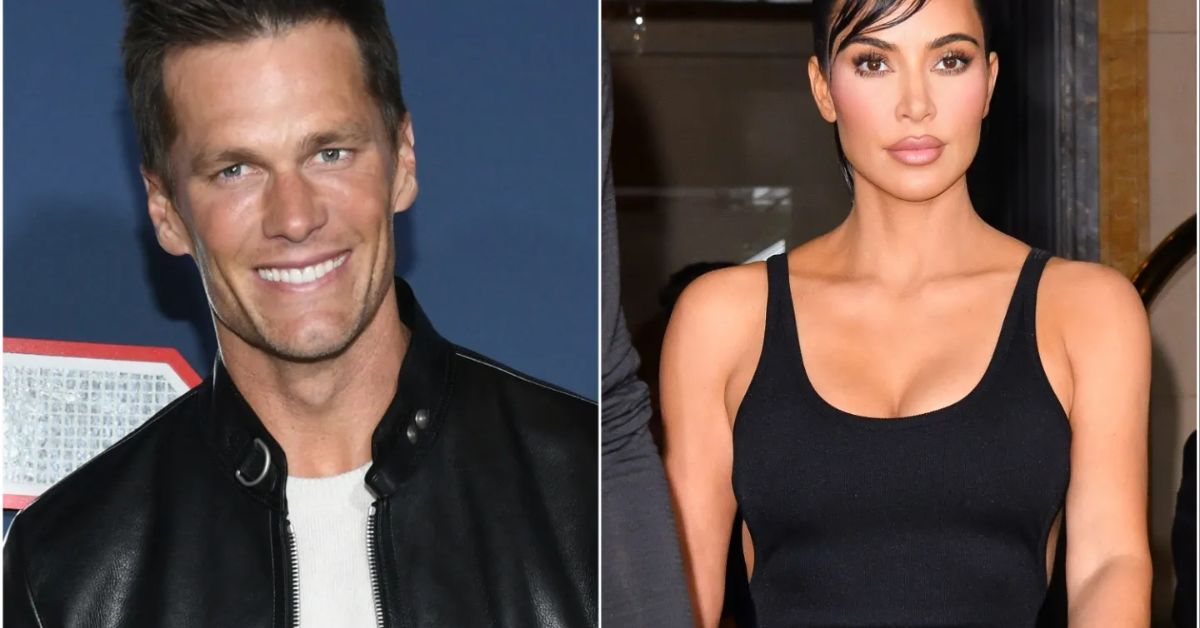 Kim's new beau remains a mystery even though she was recently seen touring real estate in the Bahamas, where "GOAT" player Tom Brady has a place. Thus, beginning in early May of 2023, speculation arose that Kim and Tom were an item. But an insider denied the speculation, telling Us Weekly that the two are "strictly friends."
"Kim is looking to purchase property in Baker's Bay and knows Tom has a vacation home there in the Bahamas," the source said on May 16. She contacted him for guidance, and he ended up being a great resource for her. He gave her some advice and suggested some places to look.
With the above link, you may read about the relationships of other celebrities: