The gaming world is buzzing with anticipation as the release date of the highly-awaited soulslike title, Lies Of P, draws near. Developed by Neowiz, this game offers a unique twist on the classic Pinocchio fairytale, plunging players into the mysterious city of Krat.
In this blog post, we'll delve into the release details of Lies Of P, including the early access release date, standard and digital deluxe editions, and pre-order bonuses.
Lies Of P: Early Access Release Date & Time
If you're one of the lucky ones who have purchased the digital deluxe edition of Lies Of P, you'll gain a thrilling head start with early access. The early access release is scheduled for Friday, September 15th at 8AM PT / 11AM ET / 4PM BST, as announced on the game's official Steam page.
Lies Of P: Release Date & Time
For the broader gaming community, Lies Of P will be officially released on Tuesday, September 19th, on multiple platforms, including PlayStation 4, PlayStation 5, Xbox One, Xbox Series X|S, and PC. However, it's worth noting that the release date and time may vary depending on your choice of platform and your region. Below, we'll provide you with a list of global release times for each platform:
PlayStation:
9 PM PT (September 18th)
12 AM ET (September 19th)
12 AM BST (September 19th)
Xbox:
8 AM PT (September 18th)
11 AM ET (September 18th)
4 PM BST (September 18th)
Steam:
8 AM PT (September 18th)
11 AM ET (September 18th)
4 PM BST (September 18th)
These release times ensure that players around the world can dive into the Lies Of P adventure simultaneously, creating a global gaming event.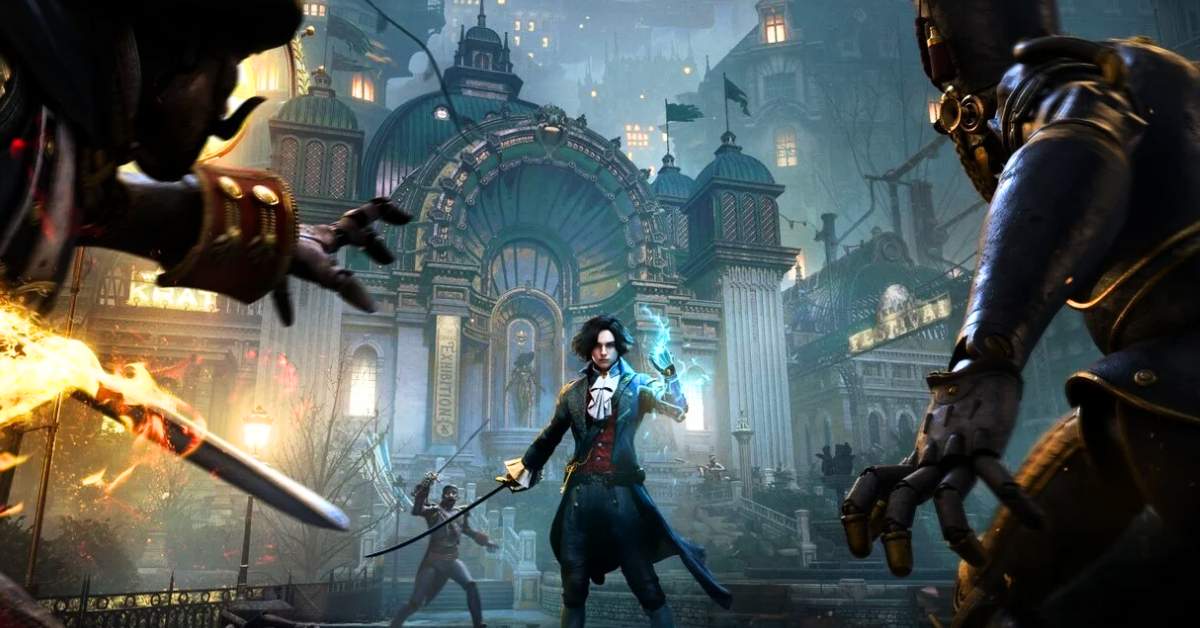 Are you a big fan of 'The Walking Dead'? If so, prepare to embark on an all-new adventure with your favorite crossbow-wielding antihero, Daryl Dixon. The premiere of 'The Walking Dead: Daryl Dixon' on September 10, 2023, promises to be an exciting voyage through the post-apocalyptic landscape:
Lies Of P: Pre-Order Bonuses & Editions
To sweeten the deal for eager gamers, Lies Of P is available in two distinct editions: the standard edition and the digital deluxe edition. Both editions come with a special pre-order bonus, granting you access to the charming 'Mischievous Puppet's Clothes & Mischievous Puppet's Hat.' Let's break down the details of these editions:
Standard Edition ($59.99 USD): This edition offers the core Lies Of P experience, allowing you to immerse yourself in the world of Krat and follow Pinocchio's journey.
Digital Deluxe Edition ($69.99 USD): For those seeking a more comprehensive gaming experience, the digital deluxe edition is the way to go. In addition to the base game, it includes:
The Great Venigni's Signature Coat
The Great Venigni's Glasses
Deluxe Edition Cosmetic Mask
Mischievous Puppet's Clothes
Mischievous Puppet's Parade Hat
72 Hours Early Access
The digital deluxe edition offers a wealth of cosmetic items and the coveted 72 hours of early access, giving you an edge in the challenging world of Lies Of P.
As the release date of Lies Of P approaches, the excitement among gamers is palpable. With the early access release just around the corner for digital deluxe edition owners, and a range of enticing pre-order bonuses, there's something for everyone in this soulslike adventure.
Whether you're a seasoned gamer or new to the genre, Lies Of P promises an immersive and unique experience in the city of Krat. So mark your calendars and get ready to explore the world of Lies Of P on September 19th, or even earlier with the digital deluxe edition. It's time to uncover the truths and lies that await in this captivating journey.