Marvel's Spider-Man 2 is unquestionably the most eagerly awaited of the upcoming PS5 titles and is scheduled for release in 2023. Due to the success of Miles Morales, the PS5 launch spin-off, and Marvel's Spider-Man, Insomniac has set a high bar for its sequel.
In this new Marvel game, Peter Parker and his younger protégé will play the main characters, returning to New York City to combat an impending threat from Venom, one of the greatest Spider-Man antagonists.
Read on to catch up on everything we currently know about Marvel's Spider-Man 2 while you wait.
Spider Man 2 Game Release Date On PS5
Sony had previously announced "Fall 2023" as the release window for Marvel's Spider-Man 2, but Venom voice actor Tony Todd unintentionally posted a more specific time. The tweet, which has since been deleted, said that it "looks like September" for the release of a Marvel's Spider-Man. He has vowed to keep any other secrets to himself and attributes his lapse in judgment to jet lag.
Insomniac Games confirmed the release of Spider-Man 2 in this fall:
The Great Hunt Begins. We're thrilled to reveal the first-ever gameplay of Marvel's Spider-Man 2, coming fall 2023 on PlayStation 5!

Watch the extended reveal on YouTube: https://t.co/xS2SINmzXL#BeGreaterTogether #SpiderMan2PS5 pic.twitter.com/cfbpT4Phvb

— Insomniac Games (@insomniacgames) May 24, 2023
Although September may seem far off, Insomniac has been busy since releasing the first game of the year. Along with a remaster of the original game, the company not only launched Marvel's Spider-Man: Miles Morales as a PS5 launch title, but it has also been working diligently on Ratchet & Clank: Rift Apart, one of the best PS5 games now available.
It's believed that Marvel's Spider-Man 2 has been in development for roughly a year, so Insomniac is leaving itself plenty of time to create a respectable sequel in 2023.
Will The PS4 Have Spider-Man 2 Game?
The PS4 version of Marvel's Spider-Man won't be available. The new Spider-Man 2 game is only available on the PS5. The developer, Insomniac, expresses excitement about "pushing the capabilities of the console" in a quest that "continues the journey of both Peter Parker and Miles Morales."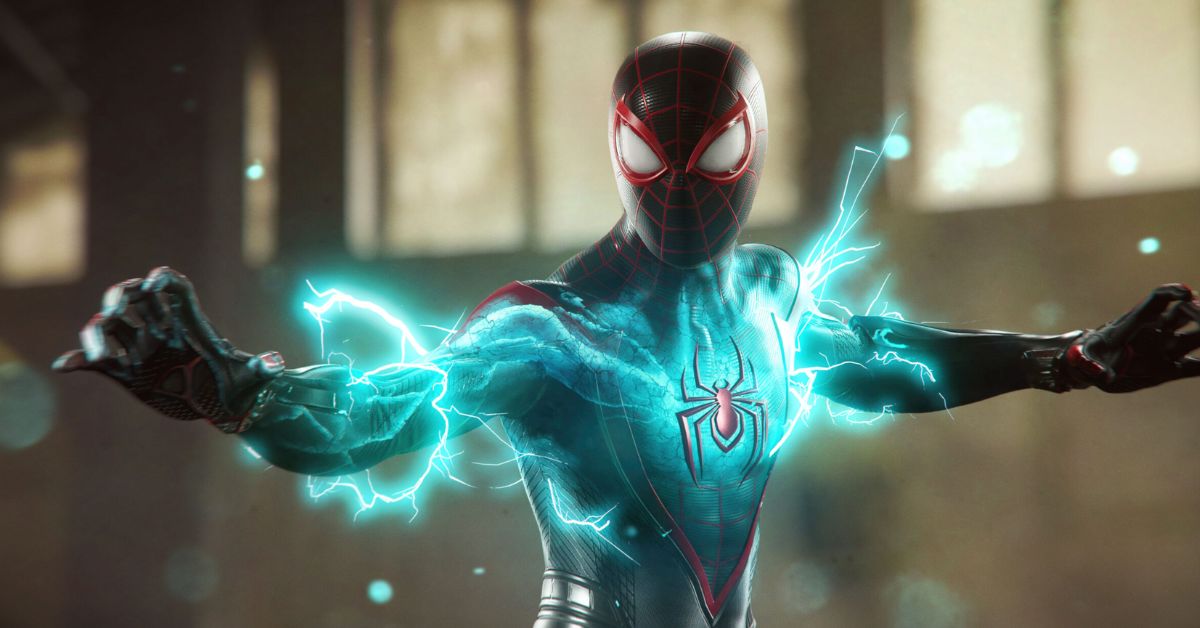 After releasing Ratchet & Clank: Rift Apart as a platform-exclusive, Insomniac has now turned its attention to the PS5, where it hopes to push the limits of third-person action-adventure games.
You can also read about other upcoming games by visiting the links below:
Who Is Creating Spider-Man 2 For Marvel?
The award-winning Insomniac team behind Marvel's Spider-Man from 2018 is working on Marvel's Spider-Man 2. Ryan Smith is returned as the game director, and Bryan Intihar will serve as the creative director.
The two have decades of combined expertise, having worked on everything from Ratchet & Clank and Sunset Overdrive to the Resistance series. The characters of Peter and Miles will be played again by Yuri Lowenthal and Nadji Jeter, respectively. It appears that the creative team that helped Spider-Man: Miles Morales find success will now be focusing on Marvel's Wolverine, Insomniac's second project.
Will Venom Appear In Spider-Man 2?
Venom is the only Spider-Man 2 antagonist who has been officially verified. A recognizable opponent, this time voiced by none other than Tony Todd, a renowned actor widely known for his spooky portrayal of Candyman. We are aware that the Spider-Men will face other threats in addition to Venom.
Noting the plural, Insomniac has clearly mentioned "the villains that will try to hunt" Peter and Miles down. Although the reveal trailer begins with a monologue on the grandeur of the hunt, there are a number of rogues that could enter the picture, with The Lizard and Green Goblin being the most obvious candidates. People, we might be dealing with a Kraven: The Hunter/Sinister Six scenario here!
Our website Poptopnews.com has more such articles and latest updates. You can always find it on google by writing pop top news and find it on the top.