On Wednesday, the first five performances of Season 10 of "The Masked Singer" aired, and many viewers believe they have guessed the identity of at least one competitor.
Fans of "Vanderpump Rules" have been speculating that Tom Sandoval is hiding behind the Diver costume for weeks before the show's launch.
Is Sandoval the real name? Let's delve even further into all the hints and arguments that point toward a Bravo star revelation.
Who is Diver on Masked Singer?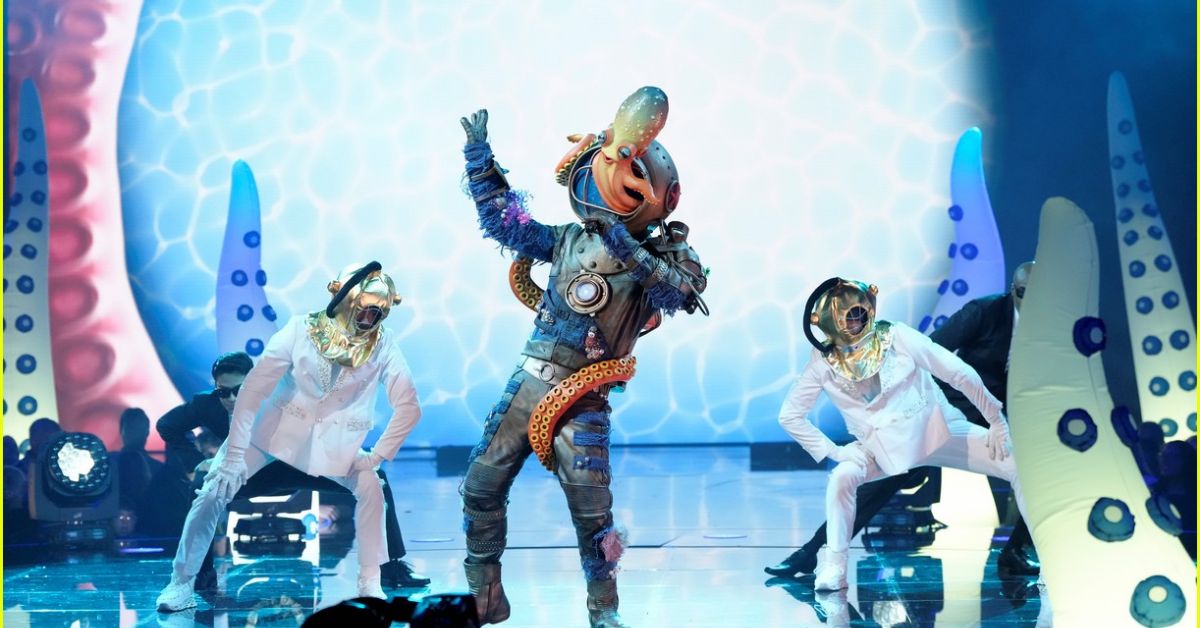 After revealing that Demi Lovato was hiding behind the mask of "Anonymous" for the premiere of its tenth season, "The Masked Singer" released a teaser of Diver, one of the show's sixteen mystery celebrity singers. Fans believe they have identified "Vanderpump Rules" star Tom Sandoval as the person hiding behind the octopus-infested helmet based on the brief film that has been released.
Since the news came that Sandoval had cheated on his long-term fiancée Ariana Madix with their other co-star and friend Raquel Leviss, the casting decision makes sense. As a result of the #Scandoval, viewership of the Bravo series skyrocketed, and the show received its first Emmy nominations.
With Sandoval's recent casting in another Fox series, "Special Forces: Worlds Toughest Test," it wouldn't be shocking if he was finally going to get his chance to show off his lifelong love of singing on "The Masked Singer."
An important hint may be found in the first phrase in Diver's introduction tape when they say they're "pretty pumped" most of the time. This is likely a reference to "Vanderpump Rules," on which Sandoval has been since Season 1. Diver also admits that, as of late, he's been "lost in the abyss," which may be a metaphor for the change that's come to Sandoval's life after he cheated on his spouse of nine years.
The public and many of Sandoval's co-stars turned against him once the #Scandoval scandal became public knowledge. Leviss' ex-fiance and co-star James Kennedy dubbed him a "poo-poo head" and a "worm with a mustache," while Lala Kent called him a "dangerous human being," leading to a boycott of his bar, Schwartz & Sandy's. The moniker "most hated creature in the ocean" given to the Diver is, therefore, aptly applied to Sandoval in the present time.
Tom Sandoval & The Most Extras, the reality star's cover band, is proof that he's talented in other areas as well. Since the beginning of his stint on "Vanderpump Rules," he has never been shy about sharing his love of music, prompting many to assume that "The Masked Singer" would be just up his alley.
Fans have seen Sandoval party and dance over his years on the reality program that began highlighting gorgeous, youthful individuals working at Lisa Vanderpump's West Hollywood eatery SUR (which stands for sexy unusual restaurant). Many of Diver's motions are reminiscent of Sandoval's, and this is supported by the fact that he is still actively playing with his band.
As a last piece of evidence, Diver provided an image of a cardinal. Sandoval's hometown of St. Louis, Missouri, is the location of the Cardinals' baseball team.
With the above link, you may read about the relationships of other celebrities: