Fans all across the world are waiting for the release of The Marvels with bated breath to find out who will play the villain in the film. This MCU installment builds on Captain Marvel and WandaVision, promising an action-packed journey full of twists and turns.
This article aims to provide a solution to the burning topic, "Who is the villain in The Marvels?" through the examination of several hypotheses and options. Come with us as we go on a fascinating adventure between universes in search of answers.
Who is the Bad Guy in the Marvels?
Marvel Studios has announced that Zawe Ashton plays Dar-Benn in The Marvels, despite the fact that the character's name has not been disclosed in the trailers thus far. It is speculated that Dar-Benn will play a significant role as the film's antagonist.
General Dar-Benn, Ael-Dan, and a group of Kree warriors were tired of Clumsy Foulup's rule in the comics. As a result of their dissatisfaction, they plotted his death with the help of a robotic Silver Surfer. They planned to seize control by falsely accusing the Skrulls of killing Clumsy. Dar-Benn's trailer wardrobe has generated much discussion regarding the trailer's implications for the plot of The Marvels.
Who Are the Rest of the People in the Marvels?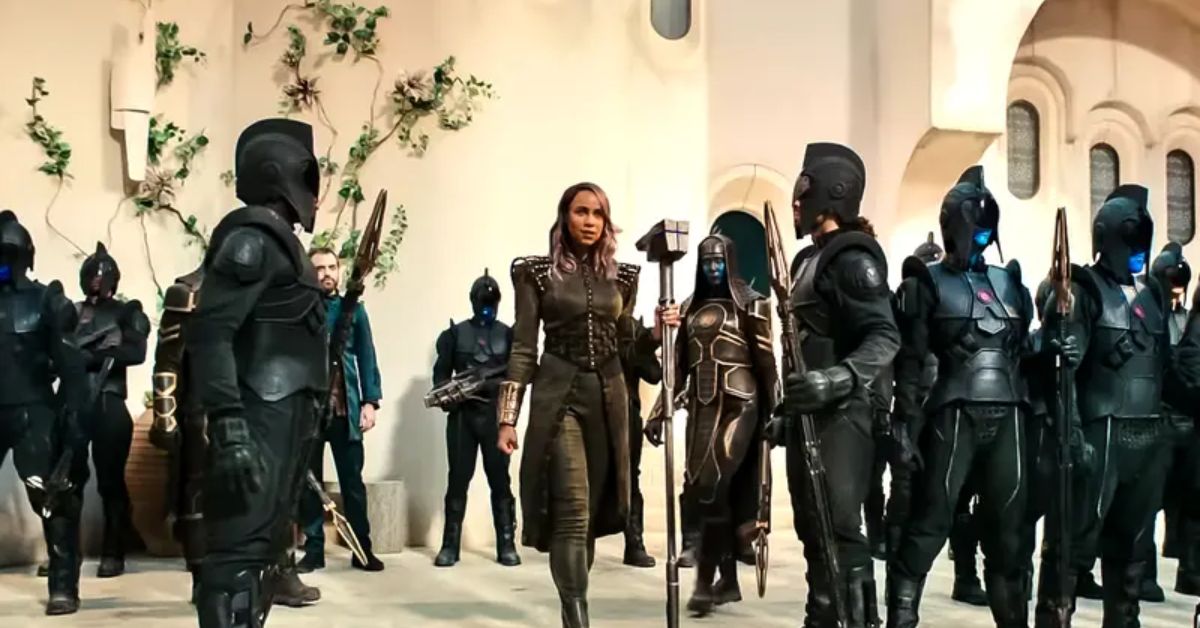 Here's who you may expect to see in The Marvels:
Brie Larson as Carol Danvers/Captain Marvel
Teyonah Parris as Captain Monica Rambeau
Iman Vellani as Kamala Khan/Ms. Marvel
Samuel L. Jackson as Nick Fury
Zawe Ashton as Dar-Benn
Park Seo-Joon as a to-be-confirmed character
Mohan Kapur as Yusuf Khan
Zenobia Shroff as Muneeba Khan
Saagar Shaikh as Aamir Khan
Lashana Lynch as Maria Rambeau
Daniel Ings as Ty-Rone
Jude Law as Yon-Rogg
Cobie Smulders as Maria Hill
Randall Park as Agent Jimmy Woo
Colin Stoneley as Papp-Tonn
Abraham Popoola as Dag
Shamier Anderson as a to-be-confirmed character
Ffion Jolly as a to-be-confirmed character