Get ready for a scoop of Hollywood drama and intrigue, folks! We're about to spill the beans on Tyler Stanaland and Brittany Snow's rollercoaster of a divorce and how it might just be linked to the sizzling drama of "Selling the OC." Picture this: a marriage already in the spotlight, a surprise smooch during Season 1, and a second season that cranks up the heat on a potential workplace romance. Buckle up because we're about to dig deep into the nitty-gritty of this Tinseltown tale.
Let's dive into the juicy details of Tyler Stanaland and Brittany Snow's divorce and how it might be linked to their involvement in the show "Selling the OC."
So, when Tyler Stanaland joined the cast of "Selling the OC," he was already a married man, married to actress Brittany Snow. But things took an unexpected turn during the first season when one of his co-workers planted a kiss on him, sparking some serious drama. Fast forward to Season 2, and we're learning more about Tyler's divorce, which was announced earlier in the year.
The breakup between Tyler and Brittany has been accompanied by rumors of a possible romance brewing between Tyler and one of his colleagues on the show, adding even more intrigue to the "Selling Sunset" spinoff. Let's delve into what we know about this divorce drama.
Why the Split?
In 2022, Tyler and Brittany shocked their fans with a joint announcement on Brittany's Instagram that they were separating. In her post, Brittany explained, "After time and consideration, Tyler and I have made the difficult decision to separate. This decision was made with love and mutual respect for one another. We have realized we need to take some time and make sure we are each living our most fulfilling and authentic lives."
She went on to emphasize the importance of their relationship, saying, "We started this journey as best friends, and our relationship will continue to be a priority not only for us but for our dog Charlie. We sincerely appreciate your support and ask for privacy as we navigate this new chapter." The divorce proceedings were initiated by Brittany in January 2023, citing "irreconcilable differences" as the cause.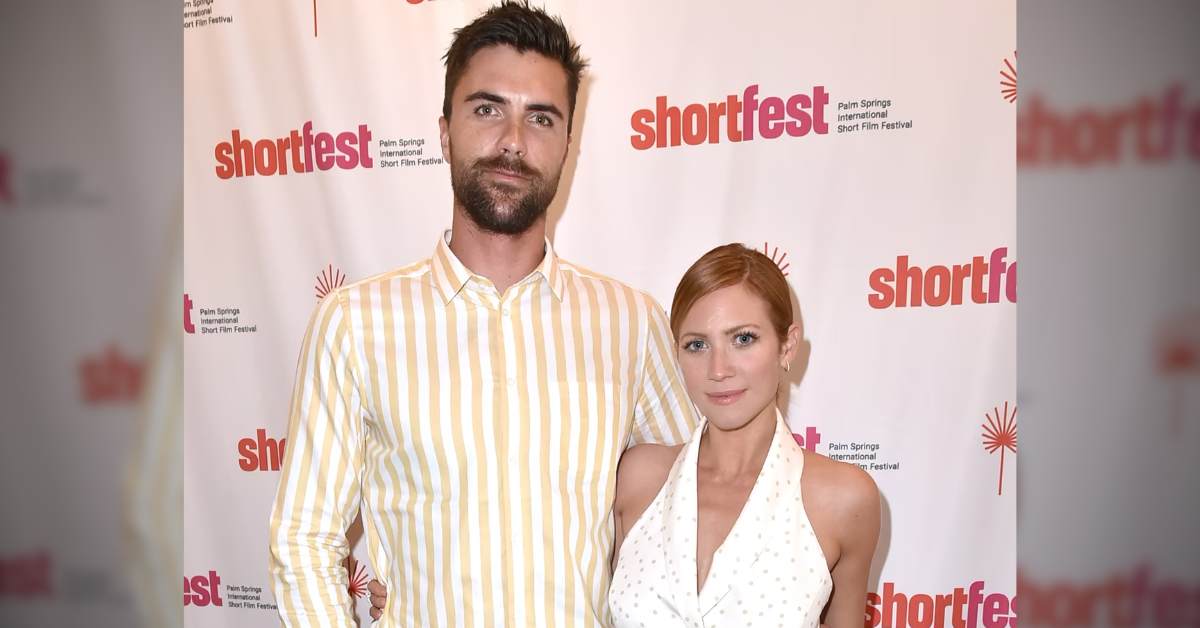 Do you know that Jessie Lee Ward, also known as "Boss Lee," is not just an average businesswoman? She is a survivor, a fighter, and an inspiration to many. We look at the amazing story of Jessie Lee Ward, focusing on the latest news about her cancer and how strong she is:
Was "Selling the OC" a Factor?
While it's not confirmed, sources have hinted that Tyler's involvement in the show might have played a role in their split. According to Page Six, Brittany was reportedly uncomfortable with the show from the get-go. Tyler tried to keep his marriage and the show separate, but it seems it didn't work out as planned.
In fact, some sources even suggest that the show may have contributed to the downfall of their marriage. A second source claimed, "The show basically destroyed their marriage. Brittany was not happy with what she saw."
Tyler and Alex's Connection in Season 2
Now, if you thought the drama ended with the divorce announcement, think again. Season 2 of "Selling the OC" turns up the heat on a potential connection between Tyler and one of his colleagues, Alex. Throughout the season, their interactions are noticeably flirtatious, leading their office mates to speculate if there's more to their relationship than meets the eye.
Tyler himself acknowledged the chemistry, saying, "There was a lot of build-up. We were spending a lot of time together, and our friendship was also evolving. We had had a couple conversations before that of just like, 'Is there something here? Is there not?' And ultimately, we decided to put a pin in it and just be friends." So, as the season unfolds, we're left wondering if their friendship will take a romantic turn.
In the world of reality TV and celebrity relationships, there's always more than meets the eye. Tyler and Brittany's divorce and the brewing chemistry between Tyler and Alex on "Selling the OC" Season 2 have certainly kept fans and tabloids buzzing. Only time will reveal where this rollercoaster of drama and romance will take us next.