Disney and Pixar have some exciting news to share! Their latest animated masterpiece, 'Elemental,' starring the talented Leah Lewis and Mamoudou Athie, has taken Disney+ by storm. In its first five days on the streaming platform, the movie racked up a jaw-dropping 26.4 million views, making it the biggest Disney+ movie premiere of the year so far.
This incredible achievement places 'Elemental' in the elite ranks of Disney+ premieres, ranking among the top 10 most-watched movies in the history of the platform. Directed by the talented Peter Sohn, the film has not only outshone its predecessors but also set a remarkable record as the most-viewed animated feature from Disney/Pixar since the release of 'Turning Red' in March.
Now, let's dive into the enchanting world of 'Elemental.' The story unfolds in Element City, where residents hailing from the realms of Fire, Water, Earth, and Air coexist. At the heart of the tale is Ember, a quick-witted and fiery character brought to life by Leah Lewis, whose friendship with the easygoing Wade, portrayed by Mamoudou Athie, embarks on a journey that challenges not only their beliefs about their world but also their own identities.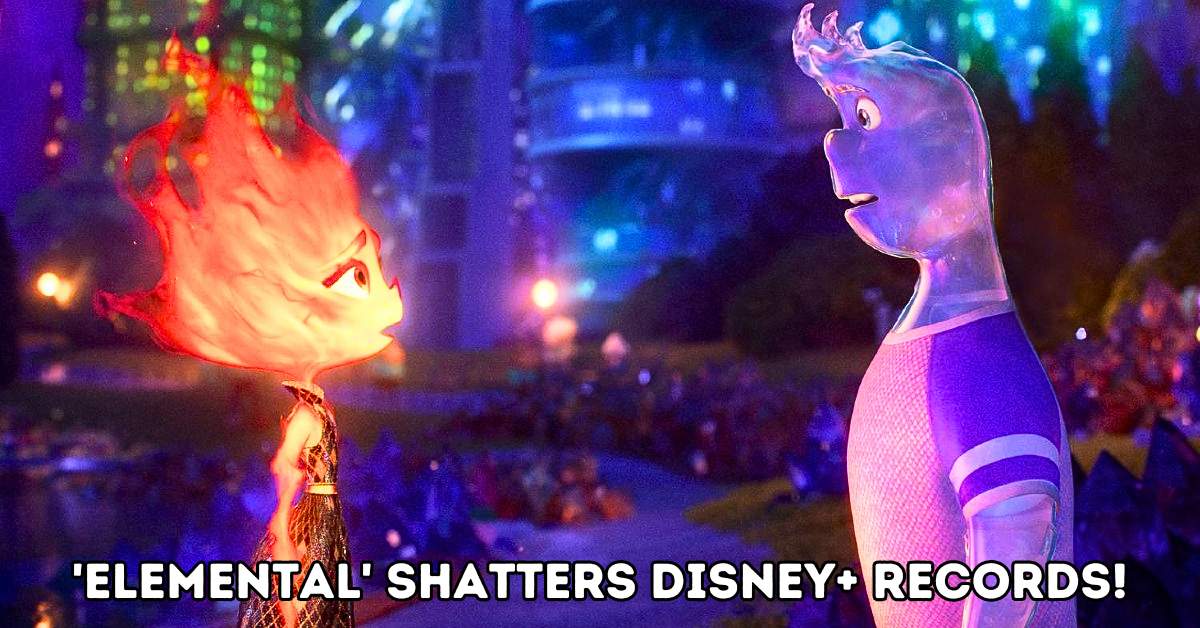 Have you heard that the "Smurf Cat" is a huge hit on TikTok? It's not your normal cat. This cute and strange creature looks like a mix of a smurf, a cat, and a mushroom, and it's gone popular on the platform:
Behind the scenes, the film was brought to life through the creative vision of director Peter Sohn, with Denise Ream taking on the role of producer and the legendary Pete Docter as executive producer.
'Elemental' had an impressive theatrical run when it was released in June, defying expectations and becoming a global sensation. Audiences gave it an "A" CinemaScore, and it boasts an impressive 93% rating on Rotten Tomatoes. The movie's box office success has been equally astonishing, grossing over $484 million worldwide.
Notably, it exceeded domestic expectations by earning $154 million, which is more than five times its opening weekend earnings of $30 million – a rare accomplishment in the world of cinema. Its international appeal shone brightly, particularly in South Korea, where it became Pixar's most-watched film in the country.
The script for 'Elemental' was crafted with care by John Hoberg, Kat Likkel, and Brenda Hsueh, based on a captivating story by Peter Sohn, John Hoberg, Kat Likkel, and Brenda Hsueh. The voice cast includes the talents of Ronnie del Carmen, Shila Ommi, Wendi McLendon-Covey, Catherine O'Hara, Mason Wertheimer, and Joe Pera.
In summary, 'Elemental' is a cinematic triumph that has captured the hearts of millions, delivering a captivating story set in a fantastical world that will stay with viewers long after the credits roll. Disney and Pixar have once again proven their prowess in creating enchanting animated experiences that resonate with audiences worldwide.