In a dramatic turn of events during Monday Night Football, the Cleveland Browns faced a nail-biting moment when star cornerback Greg Newsome II left the field with an injury. The incident unfolded in the midst of a heated battle against the Pittsburgh Steelers, with the Browns holding onto a slim lead of 21-18.
Newsome's injury sent shockwaves through the stadium, but there is some relief for Browns fans as he made a triumphant return shortly after. Let's dive into the details of this heart-stopping moment in the game.
Greg Newsome Injury Scare
During the middle of the third quarter, with the game hanging in the balance, Greg Newsome II found himself in an alarming situation. After executing a tackle, he clutched his right arm in apparent pain, raising concerns about his immediate future in the game. The tension in the stadium was palpable as Newsome was promptly ushered into the medical tent for evaluation.
Simultaneously, another blow hit the Browns as their star cornerback Denzel Ward was spotted jogging off the field with a team trainer, making his way towards the locker room. This double whammy sent shockwaves through the Browns' defense and raised questions about their ability to maintain their hard-fought lead.
In a twist of fate, the Steelers also suffered a setback during this tumultuous period when safety Minkah Fitzpatrick was ruled out due to a chest injury. It was a chaotic sequence of events that left both teams grappling with unexpected challenges.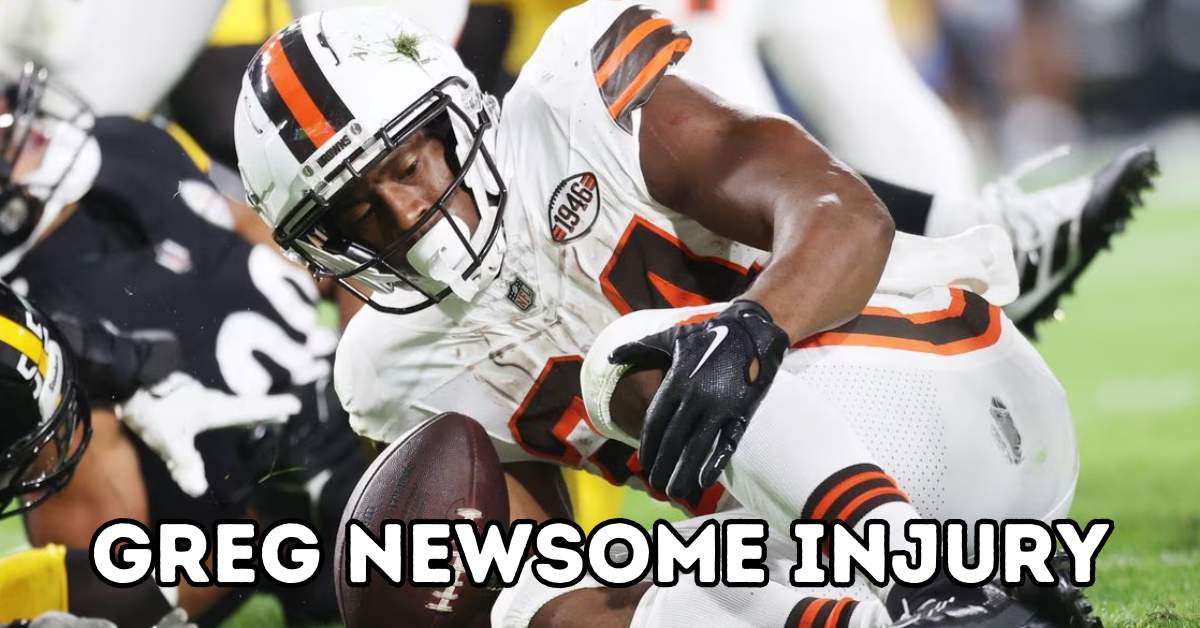 Do you know that beloved soap opera star Billy Miller, known for his parts in "The Young and the Restless" and "General Hospital," has died at the age of 43? This sad news was confirmed by his boss, and it's particularly sad because September 17 would have been his 44th birthday:
Monday Night Football's Injury Woes
Monday Night Football on this particular evening seemed to be marred by a string of injuries, with each setback sending shockwaves through the football world. Among the casualties was Browns running back Nick Chubb, whose injuries raised significant concerns. Chubb was swiftly ruled out after being carted off the field, adding to the growing list of injuries that had occurred during the game.
Despite the adversity, the Cleveland Browns displayed their resilience, managing to force a punt even in the absence of multiple defensive backs. It was a testament to their determination and depth, which would prove crucial in the final moments of the game.
Newsome's Remarkable Return
In a welcome turn of events for Browns fans, Greg Newsome II defied expectations by making a swift return to the game. His resilience and determination were on full display as he re-entered the field, much to the relief of his teammates and the Cleveland faithful. This comeback showcased his commitment to his team and his unyielding spirit as a competitor.
Ward's Status Update
While Newsome's return brought a sigh of relief, the status of Denzel Ward remained uncertain. Browns fans and football enthusiasts alike await further updates on Ward's condition, hoping for a positive outcome. Ward's presence on the field is crucial for the Browns' defense, and any extended absence would undoubtedly be felt.
#Browns CB Denzel Ward has cramps and probable to return.

— Scott Petrak ct (@ScottPetrak) September 19, 2023
Monday Night Football witnessed moments of high drama and tension as injuries took center stage. Greg Newsome II's injury scare sent shockwaves through the stadium, but his remarkable return served as a testament to his resilience. The football world now eagerly awaits updates on Denzel Ward's condition as the Cleveland Browns continue to fight for victory in a season filled with challenges and surprises.