Faith Evans and Stevie J.'s divorce has been formalized. The singer (now 50) and music producer (now 51) were "restored to the status of single persons" on Thursday (13 July), according to court documents. Following three years of marriage, the Love & Hip Hop Atlanta star filed for divorce from the performer nearly two years ago.
The parties executed a marital status agreement to resolve alimony, property division, and attorney fees. The agreement's specifics were not disclosed. Evans requested the denial of Stevie's request for spousal support in court documents.
Evans did not request spousal support from Stevie, and according to the document, the couple has been separated since May 29, 2020. Evans was arrested in that month for domestic violence against her spouse, but the charges were later dropped.
The court documents state –
"Irreconcilable differences have arisen between Petitioner and Respondent which have caused an irremediable breakdown of their marriage."

"There is no possibility of saving the marriage through counseling, a further waiting period, or any other means whatsoever."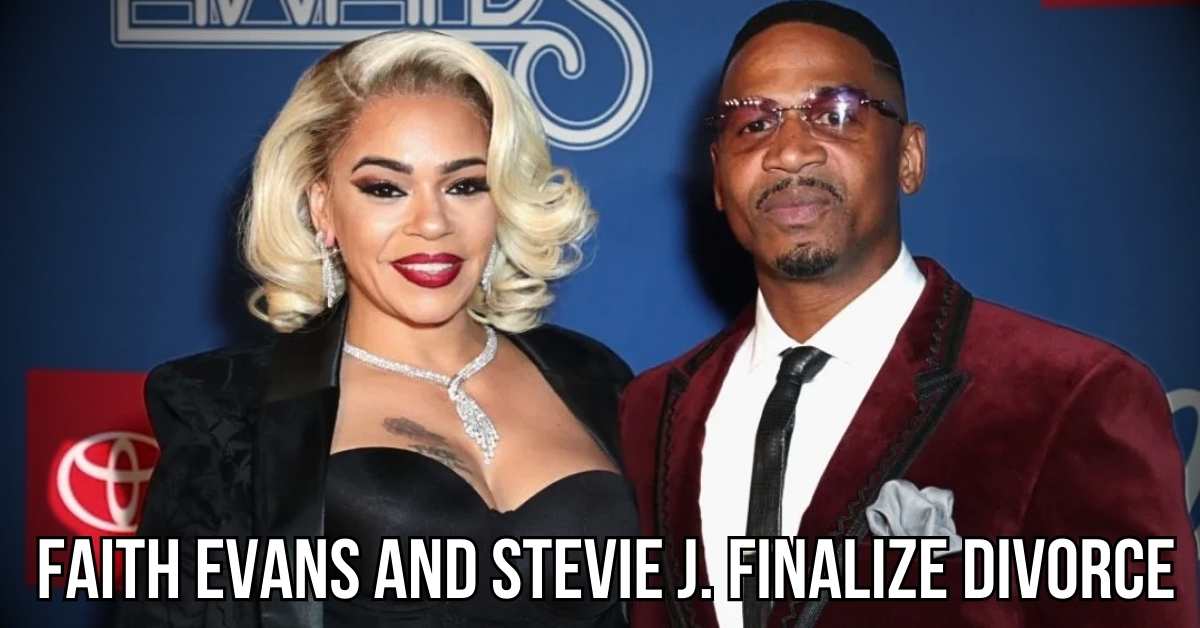 Don't forget to check out our recent post wherein we discuss the fact that Jessica Hahn's husband has initiated divorce proceedings, which reveals yet another significant turning point in the world of high-profile divorces:
The former couple wed in a Las Vegas hotel room in July 2018, surrounded by family and friends. During an appearance on The Breakfast Club radio program in December 2016, the record producer, whose real name is Steven Aaron Jordan, announced their relationship for the first time. Evans and Jordan revealed to PEOPLE in 2019 how their marriage changed their relationship.
Stevie made a suggestive remark about their s*xual life at the time by stating –
"I got to put in more work, know what I'm saying? I upped it from three to five times a day."

"I knew he was going to go there with it. I already knew."
While the pair had no children together, Jordan acknowledged his connection with Evans after filing for divorce in an Instagram post devoted to her on Mother's Day last year.
He wrote –
"Faith Rene Jordan I've hurt you, disrespected you, and humiliated you in front of the world."

"From this day forward I promise to listen to your feelings and be more delicate with your heart. I also promise to build you up even more & to communicate daily with you, respect you, and love on you until you're as happy as you were when we got married."
Stevie attached a photo of them with the caption –
"I've learned my lesson and I NEVER want to live without you because God knows I'm a better man with you and I'm asking you to find it in your heart to forgive me and allow me to rebuild our trust."
Faith Evans and Stevie J. have officially concluded their divorce, bringing an end to their nearly two-year-long legal process. The settlement, which remains confidential, marks the resolution of their marital status, spousal support, property division, and attorney fees. As they embark on separate paths, we wish both Faith Evans and Stevie J. the best in their future endeavors.
Don't forget to bookmark our website to stay updated on the latest celebrity news, entertainment updates, and more. Stay connected with us for future updates on Faith Evans, Stevie J., and other trending stories.