The animated series "Final Space" by Olan Rogers and David Sacks, which made its TBS premiere in 2018, has delivered plenty of suspense and chuckles over the course of its two seasons, with the second season moving to Cartoon Network's Adult Swim, a late-night channel.
The conclusion of Season 3 has left fans curious about the potential future of the show, as well as the fates of our characters Gary Goodspeed and Mooncake (both of whom are voiced by Rogers himself), as well as the enigma surrounding the title Final Space.
The show's fantastic animation, blend of humour and more serious moments, and truly outstanding voice cast, which includes the talents of David Tennant, Tom Kenny, Conan O'Brien, Ron Perlman, and others, have helped it garner a passionate and devoted fanbase.
Here is everything we know about "Final Space's" upcoming events.
Final Space Season 4: Is It Renewed Or Canceled?
Creator of "Final Space" Olan Rogers said that his program has been canceled and that Season 3 will be the final one, much to the shock and grief of fans everywhere (via Collider). There simply isn't any other way to put it, that's awful news, but let's envisage a scenario in which Season 4 might happen given the endless possibilities for rebirth in the age of streaming.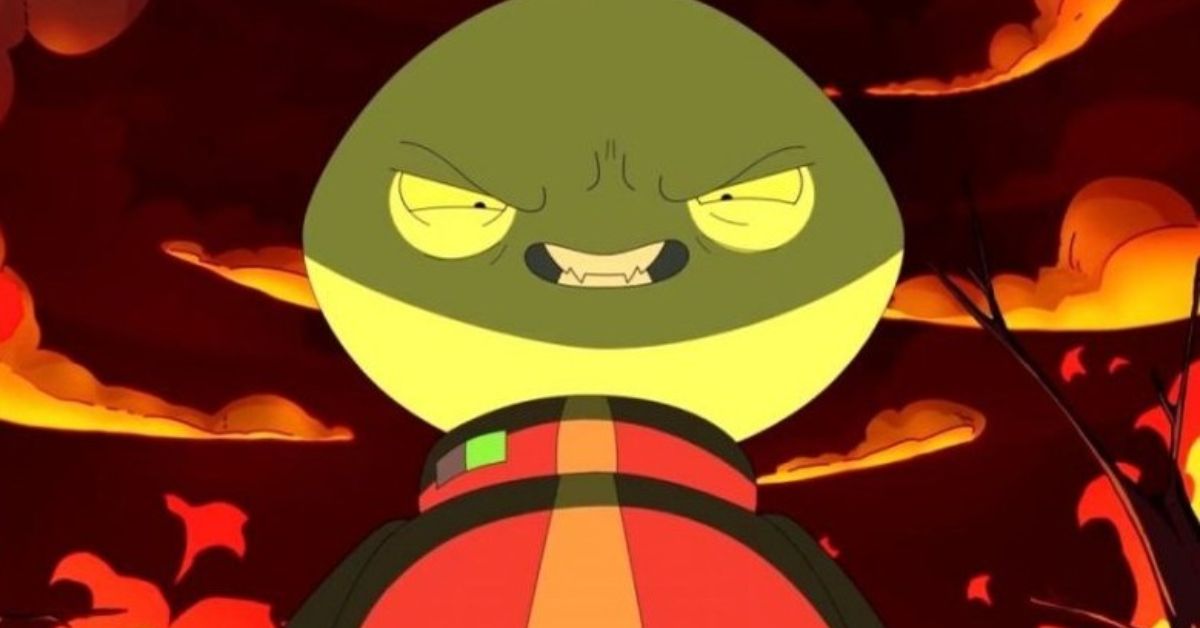 We received word that a second season would be coming out the same day as the first season's end, and we only had to wait a week for word that a third season would be coming out. We'll probably have to wait a while before we see any new episodes produced as a result of the decision to resuscitate "Final Space" for a fourth season.
Also Read About Speculations Around Other Upcoming Seasons:
The Makers Of Final Space Wanted To Release Final Space Season 4
Olan Rogers, who put his heart and soul into this work, is understandably outraged about what happened to it, and he hasn't held back in criticizing this decision.
He came to Twitter to show his support for those calling for the revival of "Final Space" after it was revealed that that show had ultimately been cancelled. In addition, he has launched a Kickstarter for "Godspeed," his upcoming project, which serves two goals.
A recent tweet from Final Space official Hande talking about The Final Chapter.
I can finish Final Space.
This isn't a joke.
After two years of trying Warner Brothers Discovery gave me a license for a graphic novel. THE FINAL CHAPTER begins today!
PRE-ORDER NOW: https://t.co/4tBUZrvfKW pic.twitter.com/0uvDLtrVQn

— Final Space (@FinalSpace) April 24, 2023
One benefit is that it gives Rogers and his team the chance to work on something fresh, and two benefits are that it might let Warner Bros. Discovery know that there is enough support for "Final Space" Season 4 to warrant its development.
"Godspeed" has received more than $464,000 as of March 2023, well exceeding its intended goal of $80,000. This bodes well for the next production and shows that there is still interest in a "Final Space" Season 4 regardless of where it airs.
Our website Poptopnews.com has more such articles and latest updates. You can always find it on google by writing pop top news and find it on the top.