Gerard Butler is a world-famous Scottish actor whose career spans 25 years. The role of King Leonidas in the historical epic 300 made him a household name, but he was also a fantastic performer in other films.
His list of honors is long and impressive, including a Best Fight award from MTV Movie+TV for the film 300 and many nominations at the Saturn and Satellite Awards. Examining Gerard Butler's wealth in 2023 can shed light on how he went from being a lawyer to a worldwide movie star and how beneficial that transition was for him.
Gerard Butler Net Worth
Scottish actor Gerard Butler is worth an estimated $80 million. These days, he is most known for his role as Leonidas, King of the Spartans, in the film "300." The actor was honored and given accolades for his performance. After appearing in "Olympus Has Fallen" and its sequels, Gerard became a household name. Butler is also a well-known voice actor and producer, among his many other talents.
Gerard Butler's Real Estate
According to news accounts from 2015, Butler bought a house in Glasgow, Scotland. The home, which has three bedrooms and a private balcony, cost him 582,000 pounds. Butler reportedly put his Los Feliz mansion up for sale for a cool $4.4 million a year later, in 2016.
Butler paid $3.25 million in 2008 for the home and was earning $15,000 monthly in rent when he sold it. The 4,500-square-foot mansion has its own swimming pool and spa. Although Gerard had raised the monthly rent to $17,500 by 2020, he was still unable to attract a buyer.
In addition, Gerard has a double apartment in Chelsea, Manhattan, which he bought for $2.57 million in 2004 and spans 3,300 square feet. In 2017, following extensive renovations, Butler put the duplex on the market at about $6 million.
Elegant touches such as 11-foot mahogany doors, a home theater, and many chandeliers make this room stand out. He hasn't found a buyer as of the year 2020.
In 2019, it was reported that Gerard was spending $65,000 on the beginning repair phase after his home had been extensively destroyed by flames in California. The Malibu mansion was declared a "heartbreaking loss," and Butler confirmed that it had been largely demolished.
The palace, which is located on 1.67 acres of ground, cost him $6.45 million at the outset. Butler's home was destroyed along with that of many other famous people at the time.
Who is Gerard Butler Dating Now?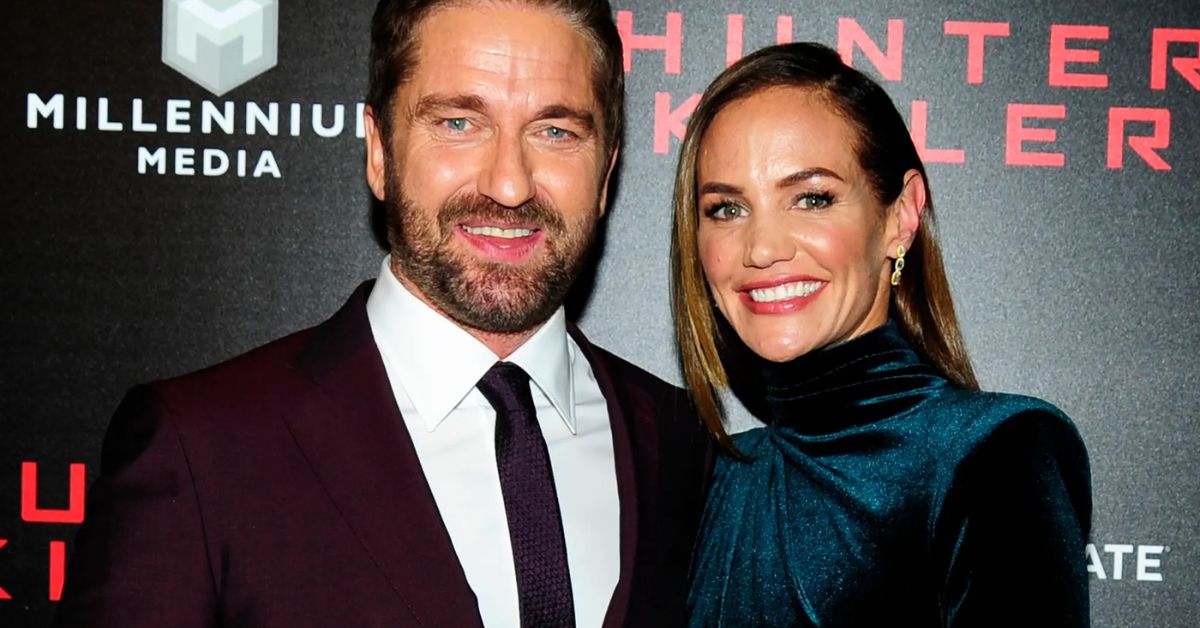 Morgan Brown, an interior designer, is now dating the actor. The two have reportedly been dating on and off since 2014. In that year, the couple was first seen together publicly displaying their affection on the beach in Malibu. Yet, just two years later, in 2015, a source confirmed to People that "they split some time ago."
Despite the fact that the exes were pictured together on a beach in Mexico a year later, Gerard stated in October 2017 that he was loving the single life, telling the tabloid that he had "no personal life" and that in the romantic area, "it has been hard to get much done."
Morgan was Gerard's red carpet date in 2019 for the Angel Has Fallen premiere when the two were spotted kissing and cuddling. It seems the duo hasn't slowed down much since then.
With the below link, you may read about the relationships of other celebrities: