After establishing her dominance in the grassy plains of BookTok, best-selling author Colleen Hoover is expanding her kingdom to the bright lights of Hollywood with the help of her leading lady, Blake Lively.
Her best-selling novel, It Ends With Us, has not only been optioned for a film adaptation but also features Lively as the lead. She will portray Lily in the "romance," though that term may be misleading. (That's something we'll discuss soon.) Here's what we do know about the film for the time being.
It Ends With Us Movie Release Date
Movie theaters will show "It Ends With Us" on "Valentine's Day," February 9, 2024. The only other movie scheduled at that period is Lionsgate's Dirty Dancing sequel, which hasn't even started filming yet and will likely be pushed back.
Where Will It Ends With Us Stream?
After the film's theatrical and PVOD windows have closed, It Ends With Us will be made available to stream on Netflix. This is because Sony Pictures, the film's distributor, and Netflix, the streaming service, agreed to a partnership in early 2021.
Has Production Begun Yet?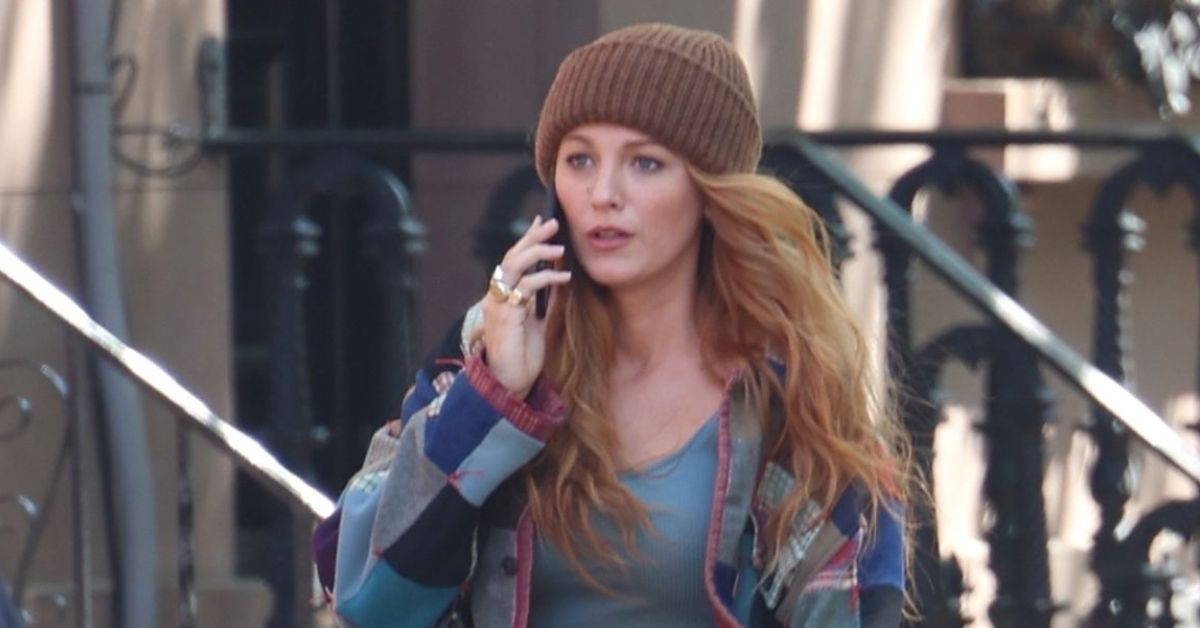 Yes, but the Writers Guild of America strike has put a halt to production as of June 20, 2023. Deadline reports that production on the film has just begun and that less than half of the movie has been shot.
The movie's producers and the Writers Guild of America (WGA) had a disagreement about the continued demonstrations and picketing, which momentarily interrupted production. According to Deadline's story, the project has been put on indefinite hold after studio Wayfarer Studios and director Justin Baldoni notified the cast and crew via email.
Beginning with, "Due to the ongoing WGA strike and the lost days we have experienced due to picketing, we must make the difficult decision to temporarily shut down production," the statement explained the reasoning for the decision to halt production. In the email's continuation, the senders thanked recipients for "your incredible patience and unwavering dedication throughout this challenging period."
Hoboken Girl announced on May 4, 2023, that filming had commenced in Hoboken, New Jersey, a short commute from Manhattan. The team of It Ends With Us will begin filming in the city on May 5 and continue until June, as verified by production notifications that were re-posted by the source.
Although the book is set in Boston, it is currently unknown whether or not Hoboken will serve as a stand-in for the city in the film.
Who is in the Cast of "It All Comes Down to Us?"
Blake Lively and Justin Baldoni have been announced as the film's leads, Lily Bloom and Ryle Kincaid, respectively. Despite the fact that most book readers were vociferous on TikTok about casting Abigail Cowen and Theo James, the actors' choice was met with varied reactions from fans.
Lily and Ryle are shown as much younger than Lively and Baldoni, but Hoover has admitted that this is by design.
"Back when I wrote 'It Ends With Us,' the new adult (genre) was very popular. You were writing college-age characters. That's what I was contracted to do. I made Lily very young. I didn't know that neurosurgeons went to school for 50 years. There's not a 20-something neurosurgeon. As I started making this movie, I'm like, we need to age them out, because I messed up," she said. "So that's my fault."
The ensemble also includes Patriot Act presenter Hasan Minhaj as Alyssa's husband and Ryle's closest buddy Marshall and Saturday Night Live star Jenny Slate as Ryle's sister. Brandon Sklenar, who appeared in the 1923 film, joins the cast as Atlas Corrigan, Lily's first love. There will be several flashback scenes with younger versions of Lily and Atlas, much like in the novel.
An up-and-coming actress has been cast as teenage Lily, but there have been no updates on who will portray the adolescent version of Atlas. Baldoni held a nationwide open call on TikTok for women who aren't already well-known in Hollywood. He did this to give more individuals a shot at making it in the film industry.
You can also read about other similar articles by visiting the links below: