Curious about Johnny Depp's romantic life in 2023? Well, the spotlight is back on him due to a new Netflix documentary series about his legal battle with Amber Heard. People are wondering if he's currently in a relationship. Let's dive into the details.
As of now, Johnny Depp is not married and doesn't have a girlfriend. The most recent relationship he had was with an attorney named Joelle Rich, which started around September 2022. However, this romance didn't stand the test of time and ended just a couple of months later.
Interestingly, there were mixed reports about the seriousness of their relationship. Some sources said it was just casual dating, while others claimed they were deeply involved. These contrasting opinions fueled speculation, but ultimately the relationship didn't hold up, and according to Parade Magazine in May 2023, Depp seems to be riding solo.
Now, let's talk about Joelle Rich. She's an attorney who actually worked alongside Johnny Depp during his 2020 United Kingdom libel trial. There were rumors swirling about the extent of their relationship, with some sources saying it was more than just a fling. One source even suggested they had incredible chemistry and were very serious about each other. There were even reports that Rich, who was married with kids, was seeking a divorce to be with Depp. However, as of late 2022, there haven't been any confirmed sightings of them together.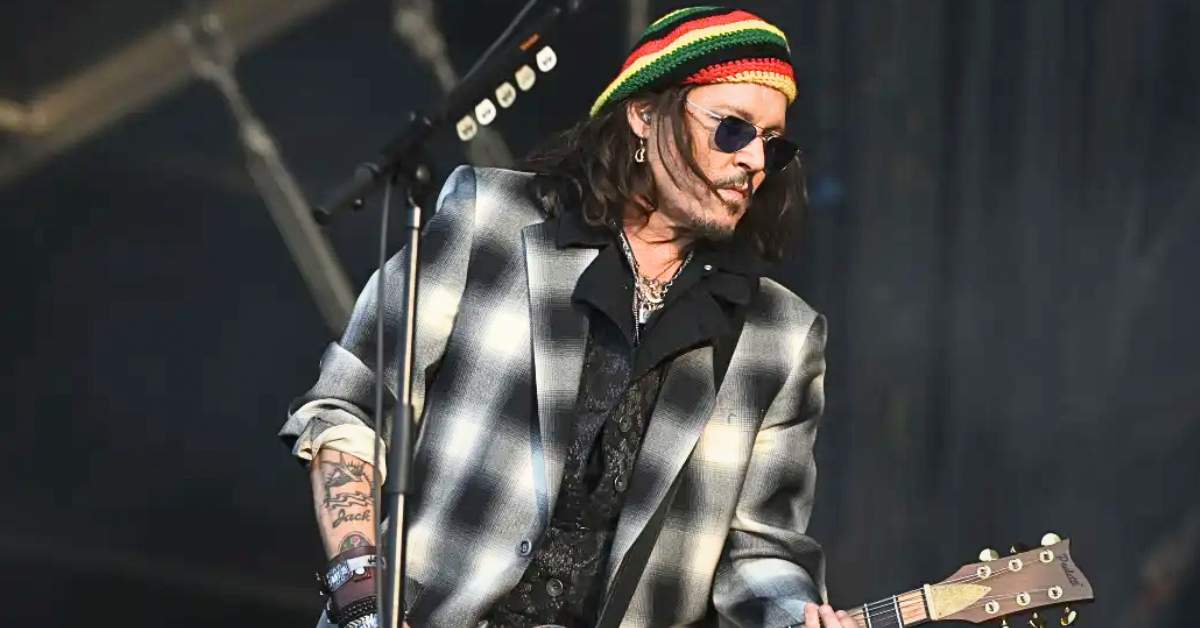 Do you know that Rihanna and A$AP Rocky have expanded their family with the birth of their second child? The adored "Diamonds" singer, 35, and her partner 34-year-old A$AP Rocky, are ecstatic to announce the arrival of their child:
On the other side of the courtroom drama, Amber Heard has moved on and is leading a quiet life in Spain with her daughter. Back to Depp, he's had quite a romantic history. He was married twice, first to Lori Anne Allison, and then to Amber Heard. But perhaps the most significant relationship was with French actress Vanessa Paradis. They were together for an impressive 14 years and have two children together. Though they never tied the knot, their split was undoubtedly challenging, impacting both of them and their kids.
Depp's first marriage to Lori Anne Allison took place in 1983 but ended in divorce in 1985. Despite Heard's allegations, Allison came forward to defend Depp, stating that he had never been violent towards her. And speaking of high-profile relationships, Depp's list of past flames includes names like Winona Ryder, Kate Moss, Sherilyn Fenn, and Jennifer Grey.
Interestingly, during Depp's UK libel trial against Amber Heard, Winona Ryder stepped into vouch for his character. She adamantly denied the portrayal of him as a violent person, emphasizing that it was entirely contrary to the Johnny she knew and loved.
In the end, Johnny Depp's romantic journey has seen its ups and downs, with marriages, relationships, and trials capturing headlines. While the Netflix documentary might be shedding light on his past, as of now, the famed actor seems to be taking some time for himself, navigating the complexities of love and life in the public eye.