American engineer and inventor Lonnie Johnson is a well-known personality. The Super Soaker water gun was Lonnie Johnson's creation, and it brought him fame and wealth. Early in the 1990s, the Super Soaker dominated the toy market in the United States and has since brought in well over $1 billion.
Lonnie Johnson Net Worth
Lonnie Johnson Net Worth is $300 Million as of this writing. In October 1949, Lonnie George Johnson was born in Mobile, Alabama. Lonnie's parents were aware of his exceptional talent from an early age.
Before he was out of diapers, Lonnie was assisting his father in building toys. Lonnie constructed a fully functional go-kart on his own at the age of just ten. Local cops caught 10-year-old Lonnie driving a go-kart down the street and took it away.
In 1968, Lonnie won the Alabama State Science Fair after creating a robot powered by compressed air from materials from a junkyard.
He graduated from Tuskegee University after high school with a B.S. in Mechanical Engineering and an M.S. in Nuclear Engineering.
Invention Of The Super Soaker By Lonnie Johnson
To circulate water in freezers, Lonnie was aiming to construct a novel sort of water pump in 1982. His plan was to replace the conventional Freon used to pump cold water into the refrigerator with pressurized water. Lonnie connected a heat pump prototype to the bathroom sink one evening.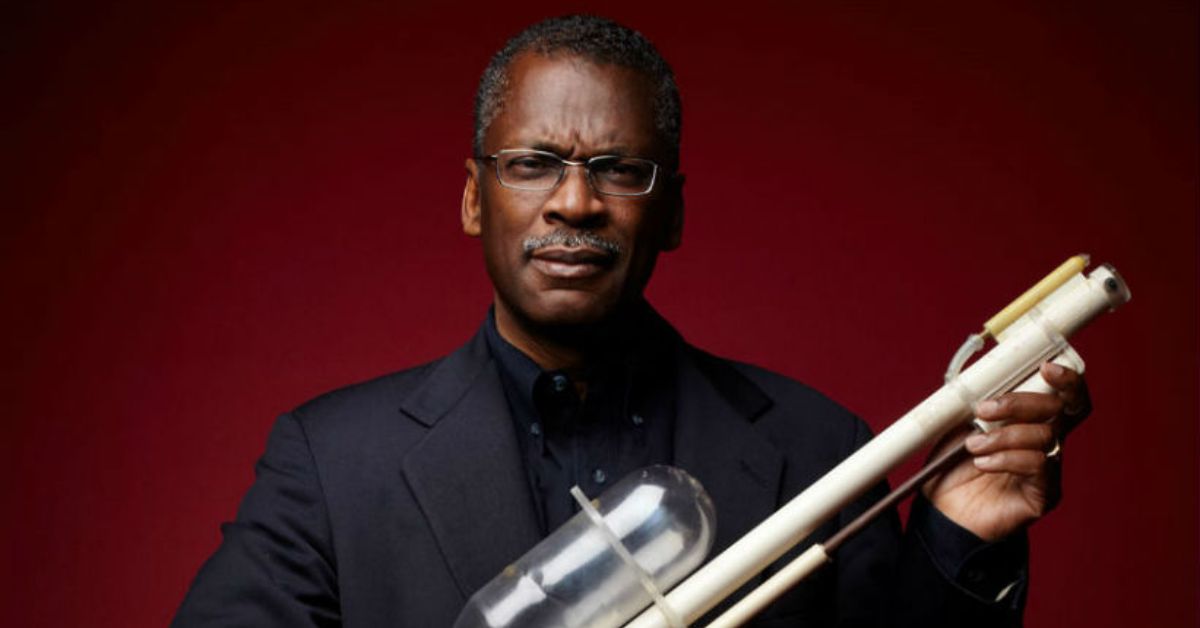 According to him:
"I spun around and started firing this thing across the bathroom into the tub; the jet of water was so strong that it put out a breeze that caused the curtains to sway. This would make a fantastic water gun, I reasoned."
The Super Soaker was unique because it employed a hand pump to create air pressure that could deliver a concentrated stream of water 20–30 feet farther, unlike any previous squirt gun up until this time.
A tweet regarding the invention of super soaker by Lonnie Johnson:
Lonnie Johnson, a Black scientist employed at NASA in the early 1980s, was engaged in a project related to jet pumps. In a fortuitous accident, he inadvertently directed a stream of water across the room, sparking a brilliant idea for an innovative water gun. This led to the… pic.twitter.com/aqzyapQfD6

— Historic Vids (@historyinmemes) June 1, 2023
Lonnie would have promoted the Super Soaker on his own, but at this point, he was completely broke. So he went after a licensing business instead. After initially having trouble with his first licensing partner, Lonnie teamed up with the Larami toy manufacturer. In 1989, Larami began mass producing the firearm.
You can also read about the fortunes of other famous celebrities by clicking the links given below:
The earliest iteration of the toy was referred known as the "Power Drencher" because it used compressed air to direct the water that shot through it. Sales of the Power Drencher in 1990 were nonexistent because Larami did little to advertise it. The name was changed to "Super Soaker" in 1991, and a significant television advertising campaign was started.
By a wide margin, the Super Soaker was the toy that sold the most in 1991, 1992, and 1993. The gun alone brought about $200 million in 1991.
Larami sold over 200 million Super Soakers and made over $1 billion in sales over the first 10 years of the toy's creation.
Earnings and Royalties Of Lonnie Johnson
Lonnie received a royalty for each of the 200 million Super Soakers that were sold. Over the past three decades, he has received hundreds of millions of dollars in royalties.
Eventually, Super Soaker joined Hasbro. Lonnie once filed a lawsuit against Hasbro for late royalties payments. In the end, a judge sided with Lonnie and mandated that Hasbro give him a single sum payment of $73 million to make up for the royalties that were supposed to be paid over a five-year period from 2007 to 2012.
I hope you liked our article. For more such articles, you can bookmark our website, Poptopnews.com.