American actor and comedian Pauly Shore. In addition to being a stand-up comedian, filmmaker, producer, and podcaster, Pauly Shore is most known for his comical roles in movies including "Encino Man" (1992), "Son in Law" (1993), and "In the Army Now" (1994). Pauly Shore Stands Alone," a mockumentary he produced in 2014, earned the Best Documentary prize at the Downtown Film Festival in Los Angeles.
He has also presented the podcasts "Pauly Shore Podcast Show" and "Pauly Shore's Random Rants." Since the early 1970s, the Shore family has owned the renowned Comedy Store in West Hollywood.
Pauly Shore Net Worth
Pauly Shore Net Worth is $30 Million currently. On February 1st, 1968, Paul Montgomery Shore was born in Los Angeles, California. The Comedy Store was founded in 1972 by his parents, Mitzi Shore and Sammy (a comic). After Mitzi and Sammy divorced in 1974, she took over as the business' sole proprietor. (Pauly took over as club manager after Mitzi passed away in 2018).
In a Jewish family, Shore grew up with three brothers named Peter, Scott, and Sandi. He graduated from Beverly Hills High School in 1986. He was surrounded by comedians for a large portion of his upbringing, and at the age of 17, he gave his debut stand-up show at the Alley Cat Bistro in Culver City.
Pauly gained a mentor in Sam Kinison, who frequently used Pauly as his opening act. Shore created an alter persona called "The Weasel" when performing stand-up comedy and took on the role of a surfer boy.
Read about net worth of other famous celebrities by clicking the links below:
Pauly Shore Career
Pauly's big break came in 1989 when he was hired as an MTV VJ. Up until 1994, he continued to serve as a VJ, hosting "MTV Spring Break" and participating in the "MTV Video Music Awards." In 1990, MTV awarded Shore his own program, "Totally Pauly," which aired for six years.
In 1991, he released "The Future of America," his debut comedy album, and created a music video for the song "Lisa, Lisa, the One I Adore." Pauly later put out two more albums, "Scraps from the Future" in 1992 and "Pink Diggily Diggily" in 1994.
In 1988's "For Keeps?," which starred Molly Ringwald, Shore made his big-screen debut after making his television debut on an episode of "21 Jump Street" from the year before. Pauly co-starred in the 1992 smash film "Encino Man" with Sean Astin and Brendan Fraser.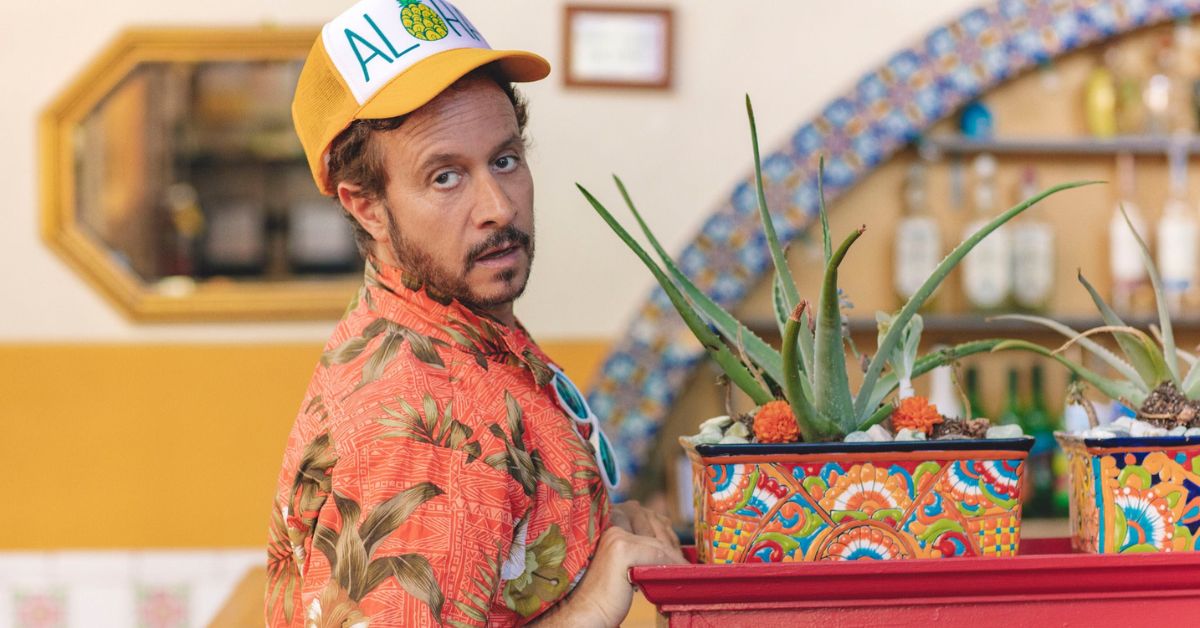 The $7 million budgeted film brought in $40.7 million in box office revenue. He made "Son in Law" (1993), which brought in $36.4 million, and "In the Army Now" (1994), which brought in $28.8 million, as follow-ups to "Encino Man." The 1995 movie "Jury Duty" was regarded as a failure because it made $4 million less than its $21 million budget, and "Bio-Dome" made $13.4 million against a $8.5 million production budget in 1996.
In 1997, the Fox network granted Pauly a show simply titled "Pauly," however it only lasted for 5 episodes before being canceled. On "Entourage" (2005 and 2007), "Workaholics" (2016), and "Alone Together" (2018), Shore portrayed himself.
Pauly was the writer, director, producer, and actor of the 2003 parody film "Pauly Shore Is Dead." Although it only made $11,000 during its brief run, it is Shore's most well-liked movie and it won him the Slamdunk Film Festival Audience Choice Award for Best Director.
He appeared in the TBS reality show "Minding the Store" in 2005, and he also wrote, directed, and starred in the 2009 mockumentary "Adopted." The comedy specials "Pauly-Tics" (2012) and "Vegas is My Oyster" (2011) were also directed and produced by Pauly.
Pauly Shore Personal Life
In the 1990s, co-stars of "Son in Law" Tiffani Thiessen and "Bio-Dome" Kylie Minogue were dated by Pauly Shore. Additionally, he was romantically involved with adult film actors Jewel De'Nyle (2002) and Savannah (1991–1992); Savannah, whose real name was Shannon Wilsey, tragically committed suicide in 1994, and Pauly was there when she died at Burbank's St. Joseph's Hospital.
Pauly Shore Actual Estate
A 4,500 square foot property in the Hollywood Hills cost Shore $1.5 million in 1996. In 2015, he refurbished the home and advertised it for sale for $13 million. When no one bought it, he decided to rent it out for $27,000 per month. He relisted the property in 2020, this time with a $9.5 million asking price.
Our website Poptopnews.com has more such articles and latest updates. You can always find it on google by writing pop top news and find it on the top.