Fans of hip-hop and reality TV shows have likely seen Sukihana before. She is a well-known member of the Love & Hip Hop: Miami cast on VH1. Sukihana first appeared in Season 3 and has continued to appear in subsequent seasons.
Since her first appearance on the show, Sukihana has gained a sizable fanbase. It may come as a surprise to some people, but Sukihana's first television appearance was on Love & Hip Hop: Miami.
She's been around for a while, and she's still quite active on social media, putting out new music, and doing the occasional interview.
In June 2023, after a video of YK Osiris, real name Osiris Jahkail Williams, kissing her without her permission went viral, her supporters took to the internet to defend her.
Many people, in light of this, have wondered about her family life, particularly in regard to her children.
Sukihana and Bill Still Together
AceShowbiz – Sukihana and Kill Bill's relationship has ended. A new interview revealed that the "Love & Hip Hop: Miami" star, who had dated the "Dream Eater" rapper on and off for a while, is reportedly "single now."
The 30-year-old opened her about her experience dating while in the spotlight. "Honestly, being in a public relationship as long as you love somebody, as a woman in this industry, can hinder your career," according to her.
Destiny Henderson, better known as Sukihana, reflected that "But at the end of the day life is about sacrifices." According to her, "I'm single now, but if I'm in one [relationship], I don't care, 'cause I know I love that person so Imma make a way to love that person and still chase my dreams."
When Did Sukihana Date Bill?
In March of 2020, Sukihana publicly acknowledged that she was dating Bill. The couple, who are now separated, were rumored to have been dating since late 2019. After Bill and Sukihana were engaged in September of that year, she dropped hints about a breakup four months later. It wasn't long until they reconciled.
Sukihana broke the news that she was breaking off the engagement in September of 2021. "It hurts me that I have to walk away from my engagement and the people I love but i have to do what's best for me and my happiness, kids and dreams. I really wish him the best I hope he doesn't get hurt go to jail or get killed but I can't stop it anymore," she stated on Instagram.
"I've been here for him but he's hurting my family my career and everything I've worked for. I'm not in competition with you I would never put you down to make myself look better something that you've done to me," the TV personality added. "I love you when you didn't have anything and told vh1 if you don't bring him you can't have me I don't care what y'all think about him he's a good person in my eyes and I love him."
"When no one would answer his phone calls when he was locked up I got him home not one of them put up a dollar," she went on recalling. "They came around stunting on him I told him you are amazing I taught him how to pray and talk to God I made him write his dreams down and we accomplished every one of them That is called a real friend and your supposed to cherish friendships like mines."
How Many Children Does Sukihana Have?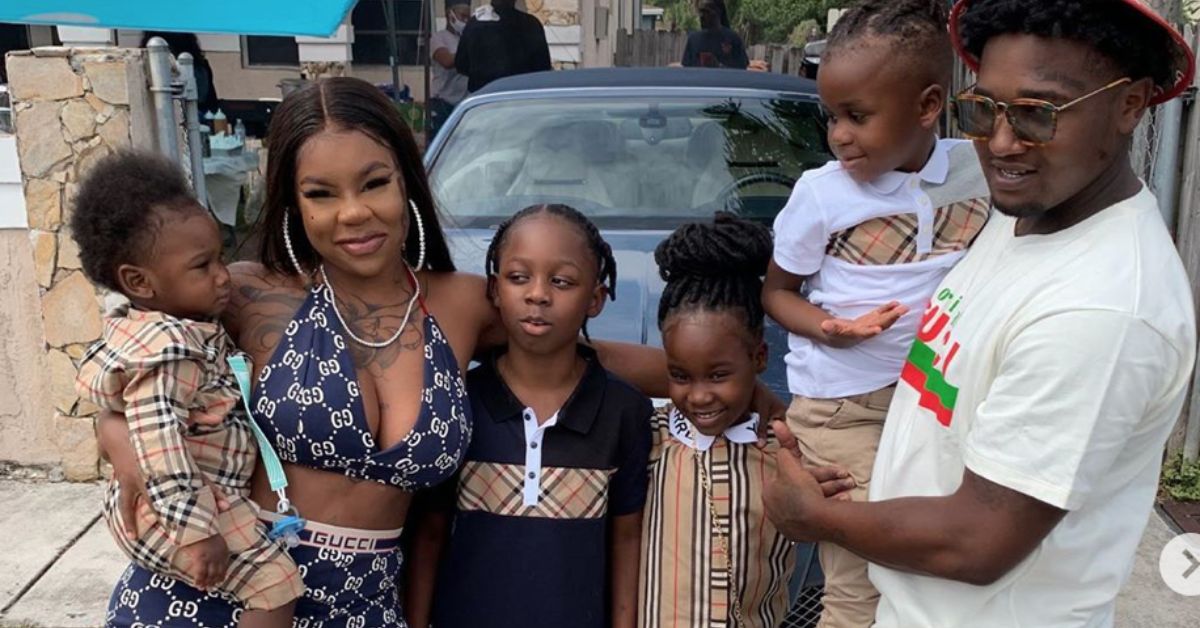 Fans of Sukihana know that the 29-year-old doesn't mess around when it comes to her children. Sukihana works outside the home and isn't able to spend as much time with her kids as she'd like, but she still makes an effort to do nice things for them.
Fans may have trouble counting Sukihana's children because she often publishes and deletes photos of them from social media. A mother of three, Sukihana has three sons and one daughter.
The majority of Sukihana's offspring currently call their grandma in Atlanta home. At 18, Sukihana gave birth to her first kid. Having a kid at an early age is challenging, but it shows that Sukihana is determined to succeed.
Sukihana posted a photo of her children and her ex-boyfriend, Kill Bill, to Instagram, but the image has since been removed (via AtlantaBlackStar). Taking a breath, she expressed her joy at seeing her goals realized.
With the below link, you may read about the relationships of other celebrities: