Susan Lucci is an American actress, host, businesswoman, and writer. Susan Lucci, who was labeled "Daytime's Leading Lady" by "TV Guide," amassed her fortune through appearing on "All My Children."
In the series, she appeared from 1970 until 2011. Susan received 21 Daytime Emmy nominations for her portrayal of Erica Kane. In 1999, she finally received the honor.
Susan Lucci Net Worth
Susan Lucci Net Worth is estimated to be around $80 Million as of this writing. On December 23, 1946, Susan Victoria Lucci was born in Scarsdale, New York. Along with her mother Jeanette, father Victor (a builder), and older brother James, she grew up in Garden City.
Susan attended Garden City High School, where she became a member of the cheering team, contributed to the student newspaper, and appeared in plays of "West Side Story" and "The King & I." She received her diploma in 1964, and in 1968 she graduated from Marymount College in Tarrytown with a Bachelor of Arts in theater.
Lucci moved to New York City after graduating from college, where she worked as a color girl for CBS, got understudy parts in off-Broadway shows, and started working as an extra in films.
You can also check about net worth of other famous celebrities:
Susan Lucci Career
The part of Erica Kane, dubbed "the most famous soap opera character in the history of daytime TV" by "TV Guide," was offered to Susan when she gave an audition for the brand-new ABC soap opera "All My Children" in 1969. Erica was a 15-year-old high school student when the show started, and by the time the series concluded in 2011, she had been married ten times and given birth to three children.
In 1978, Lucci received her first Daytime Emmy nomination for Outstanding Lead Actress in a Drama Series, but she didn't take home the trophy until after her 19th nomination. Susan's performance on the program earned her a hosting slot on "Saturday Night Live" in 1990, and Mattel created Erica Kane dolls in 1998 and 1999 as a result.
Erica Kane was a character that Lucci played for 41 years, and she received more than 30 nominations for the part.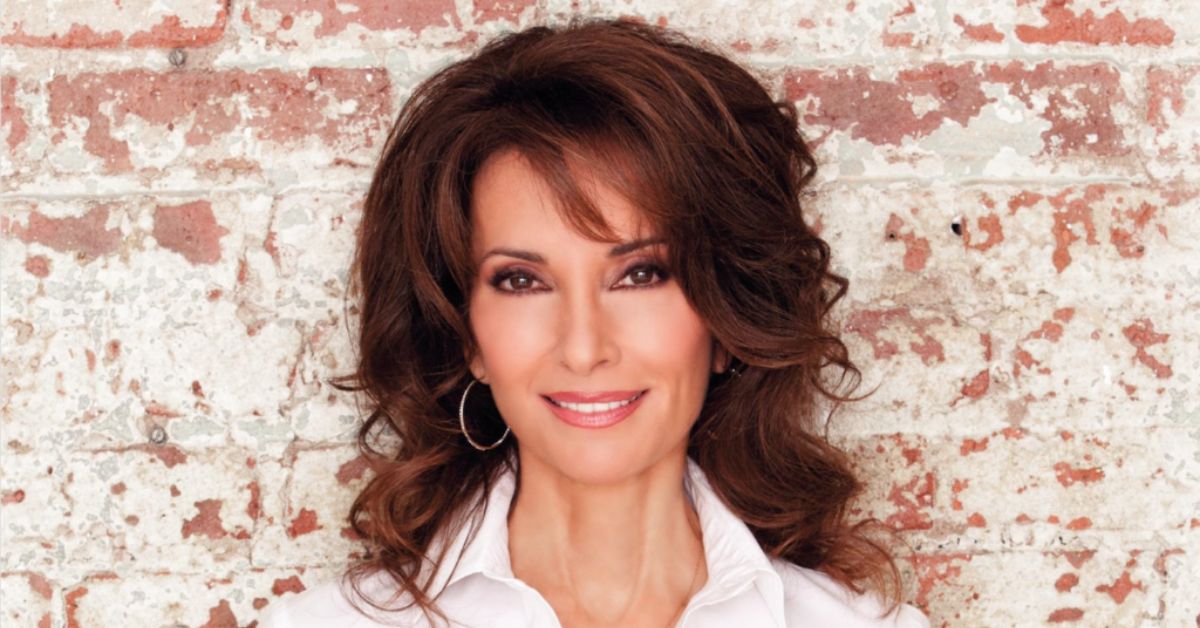 In 1969, Susan made her debut on the big screen in the uncredited roles of "Goodbye, Columbus" and "Love Is a Many Splendored Thing." She also had a cheerleader role in "Me, Natalie" that year. While Lucci was busy starring in "All My Children," she also worked on a number of other projects.
She made a cameo appearance in the comedy film "Young Doctors in Love," which was directed by Garry Marshall, and she appeared as a guest star on "The Love Boat" in 1982. After that, Susan appeared as a special guest on "Fantasy Island" (1983) and "The Fall Guy" (1984), as well as in Wes Craven's 1984 made-for-television film "Invitation to Hell" as the demonic director of a shadowy country club.
She portrayed Darya Romanoff in "Anastasia: The Mystery of Anna," which received nominations for many Primetime Emmys and Golden Globes, and Antoinette Giancana, the daughter of mob boss Salavatore Giancana, in the television film "Mafia Princess" in 1986. After that, Lucci made appearances in the 1987 films "Haunted by Her Past," "Lady Mobster," and "The Bride in Black."
Susan started making appearances in six episodes of the well-known CBS series "Dallas" as a guest star in 1990. The Woman Who Sinned (1991), French Silk (1994), and "Ebbie" (1995), a Lifetime network adaptation of "A Christmas Carol," are just a few of the television movies in which Lucci appeared during the 1990s.
She capped off the decade with receiving acclaim for her Broadway debut as Annie Oakley in "Annie Get Your Gun." Susan made two guest appearances on "Hope & Faith" with Kelly Ripa and Faith Ford in 2004.
She then made more guest appearances on "That's So Raven" in 2005, "Hot in Cleveland" (2010–2014), and "Army Wives" in 2012. After competing on ABC's "Dancing with the Stars" in 2008 and placing sixth, Lucci started anchoring the real crime program "Deadly Affairs" on Investigation Discovery in 2012.
She started as Genevieve Delatour on "Devious Maids" in 2013, then she starred in the acclaimed movie "Joy" in 2015. Susan appeared as a guest on the Hulu series "Difficult People" in 2017. She also appeared alongside Henry Winkler, Kristen Bell, and Dax Shepard in the music video for Sia's "Santa's Coming for Us."
Susan Lucci Personal Life
On September 13, 1969, Susan wed Austrian chef Helmut Huber; they had a daughter, Liza, in 1975, and a son, Andreas, in 1980. Liza, who was raised by her mother as a soap opera actress, joined the cast of NBC's "Passions" in 1999. Lucci, who is committed to advancing LGBT rights, took part in the 2019 Broadway Sings for Pride event.
The manager of the business drove Susan to the hospital when she had severe chest pressure while she was there in the fall of 2018. Lucci found that two of Susan's coronary arteries were obstructed. That evening, she underwent an urgent procedure in which two arterial stents were implanted in her heart.
You can also follow us on our Twitter handle to be in check with all the current happenings.