Taylor Swift's fashion journey has been nothing short of remarkable. From her country-singer days in sundresses and cowboy boots to her current status as a style icon, she's undergone a stunning transformation.
Swift has seamlessly transitioned from sweet and feminine to bold and edgy, embracing slim silhouettes, daring necklines, and thigh-high boots. She's incorporated sequins, metallics, and dramatic cuts into her wardrobe while always exuding charm and elegance.
Let's dive into her recent show-stopping appearance at the 2023 MTV Video Music Awards.
Taylor Swift Steals the Show in Versace:
Taylor Swift made a jaw-dropping entrance at the 2023 MTV VMAs, and all eyes were on her striking all-black ensemble. This look was a fashion sensation, boasting captivating details that left fashion enthusiasts buzzing. The black gown featured a captivating wrapped and ruched design, creating a visually stunning effect.
The neckline was a masterpiece, with a V-neck on one shoulder and a sweetheart neckline on the other, seamlessly merging thanks to the ruched accents. Golden buttons adorned the sweetheart neckline and the border of a high-leg slit, adding a touch of grandeur to the entire ensemble.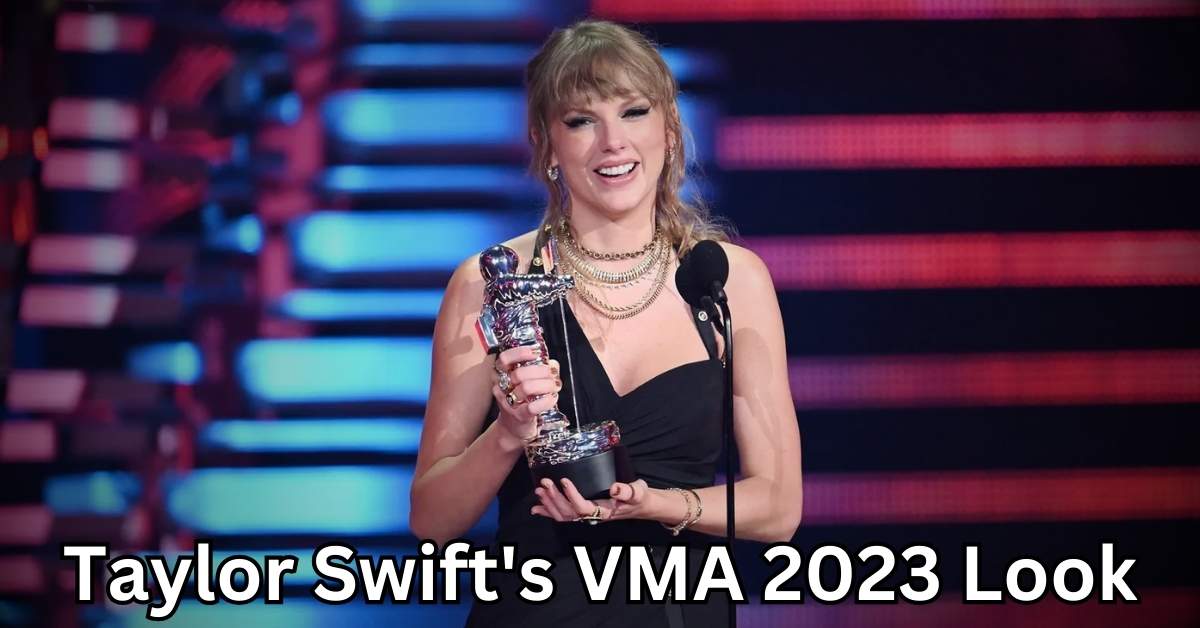 Do you know that the legendary frontman of Aerosmith, Steven Tyler, has run into some vocal difficulties? Following their recent performance in Chicago, Steven Tyler sustained "vocal cord damage," forcing the legendary rock band to halt their farewell tour:
Accessorizing with Elegance:
Taylor Swift's ensemble wouldn't have been complete without the perfect accessories. Her mesmerizing Versace black gown was elegantly paired with a dazzling array of diamond and gold chains, creating a magnificent layered look. Her left hand sparkled with a glittering bracelet, adding a subtle touch of glamour to her wrist. Taylor rounded off her look with strappy black shoes, lending a sharp and chic vibe to her outfit.
Attention to Detail:
Taylor Swift's attention to detail extended beyond her fashion choices and jewelry. Her makeup flawlessly complemented her all-black ensemble. She sported a dramatic cat-eye look, adding a striking emphasis to her eyelids. Her cheeks had a rosy blush, giving her a youthful and alluring radiance.
The look was sealed with a gorgeous pink lipstick that injected a burst of color into her overall appearance. Taylor continued the sparkle theme with a flawless manicure featuring a glimmering golden hue, harmonizing beautifully with the golden buttons on her dress. Her wavy hairstyle exuded casual coolness, completing the captivating look.
So, what do you think of Taylor Swift's stunning black outfit? Share your thoughts in the comments below!