The US may have some of its hottest days in August, but this year it will also see the return of a beloved Chicago-based drama with The Chi season 6.
Fans of the Lena Waithe series continue to enjoy it for its realistic drama, flawless ensemble cast acting, and, of course, its ability to respect the distinctive culture of the city of Chicago. What may fans so anticipate seeing in the upcoming episodes?
What is known about The Chi season 6 is shown below.
The Chi Season 6 Release Date
The Chi season 6 premieres on Showtime on Sunday, August 6, at 9 p.m. ET/PT. For Paramount Plus with Showtime customers, the episode will be available on Friday, August 4.
The 16-episode season will be split into two, which is interesting. The first eight episodes of the season start broadcasting in August, while the remaining eight episodes will premiere at a later, unspecified time.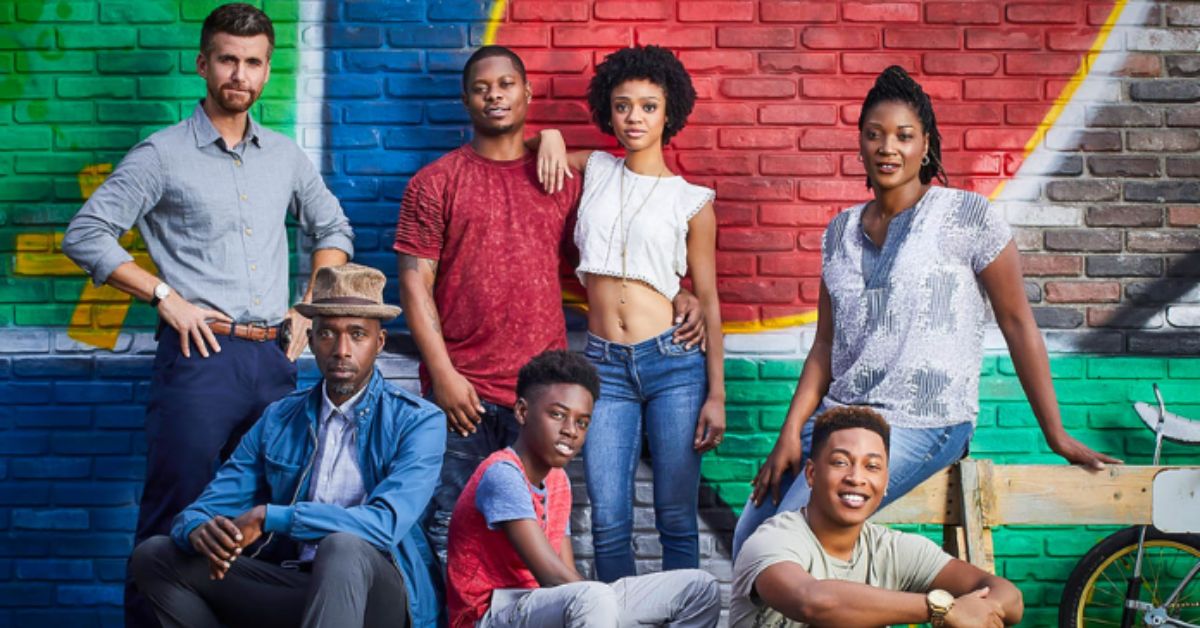 No plans have been made public about the distribution of season 6 in the UK. Disney Plus, however, has season 5 available for viewing.
You can also read about other upcoming seasons by visiting the links below:
The Chi Season 6 Trailer
There isn't yet a season 6 official trailer available. On June 22, though, a preview video for the next episodes surfaced. Watch the video down below.
The Chi Season 6 Plot
According to a press release from Paramount, the season's summary is as follows:
"In The Chi, life reverberates between the highest highs and the lowest lows this season. Big aspirations are finally realized, but at a price. As people weigh the benefits and hazards of their next big move, they will all be put to the test in ways they could never have imagined."
"Emmett's (Jacob Latimore) insatiable desire to grow Smokey's and a new risky alliance put their happy marriage to the test, as Kiesha finally makes headway toward a lucrative new job. The aftermath of Q's assassination and its impact on the waning devotion of his inner circle are dealt with by Douda (Curtiss Cook)."
His political aspirations will be impacted by Victor's (Luke James) audacious statement of love for both his cherished community and new girlfriend. The happily married Jada (Yolonda Ross) guides Emmett and her friends through dating situations.
While developing into a skilled master player, Kevin (Alex Hibbert) struggles with the young trappings of early independence. Michael V. Epps's Jake starts a new company, while Shamon Brown Jr.'s Papa develops feelings for an elderly woman while struggling with his beliefs. During the sixteen jaw-dropping episodes of this season, their quests' fates will be revealed.
Cast of The Chi season 6
The Chi has always been a drama with an ensemble cast, and season 6 is no exception. Jacob Latimore (House Party), Alex Hibbert (Moonlight), Yolonda Ross (American Gigolo), Michael V. Epps (Primary Position), Birgundi Baker (Praise This), Luke James (Star), Curtis Cook (Manifest), and Shamon Brown Jr. also contribute as series regulars to the new episodes.
As usual, a large cast of guest stars completes the series. This season's highlights are:
Kandi Burruss (The Real Housewives of Atlanta)
Vic Mensa (South Side)
Carolyn Michelle Smith (Russian Doll)
Jason Weaver (ATL)
Iman Shumpert (Twenties)
Nia Jervier (Dear White People)
L'lerrét Jazelle (9-1-1)
Hannaha Hall (Chicago Med)
Ahmad Ferguson (Power Book IV: Force)
Genesis Denise Hale (Candyman)
Joel Steingold (The Crossover)
Judae'a Brown (Our Father)
Miriam A. Hyman (Power Book IV: Force)
Tyla Abercrumbie (Utopia)
Tai Davis (Chicago Med)
Rolando Boyce (P-Valley)
Tory O. Davis (Shining Girls).
How to Watch The Chi Season 6
The Chi is a Showtime Original that airs in the US exclusively on the service. Anyone who wants to see brand-new episodes as soon as they air on TV must subscribe through their cable or satellite provider. However, live streaming services like FuboTV, Hulu with Live TV, and YouTube TV offer Showtime add-on memberships for an additional cost if you've given up traditional TV viewing.
Additionally, new episodes are streamable with a Paramount Plus and Showtime subscription.
Disney Plus streams new episodes in the UK, but there is presently no word on when season 6 episodes will be available there.
Our website Poptopnews.com has more such articles and latest updates. You can always find it on google by writing pop top news and find it on the top.