In 2009, just before Christmas, the world was startled by the tragic death of actress and singer Brittany Murphy, 32. On November 10, 2022, she would have become 45 years old.
The Atlanta-born actress was cast as the lead in the rom-com Little Black Book (2004) and Just Married (2003), where she starred alongside her real-life boyfriend, Ashton Kutcher. She is best known for her roles in Clueless (1995) and 8 Mile (2002) with Eminem.
Murphy and DJ Paul Oakenfold also rose to prominence thanks to their 2006 collaboration, "Faster Kill Pussycat," which topped the Billboard Hot Dance Club Play chart.
Brittany Murphy Cause of Death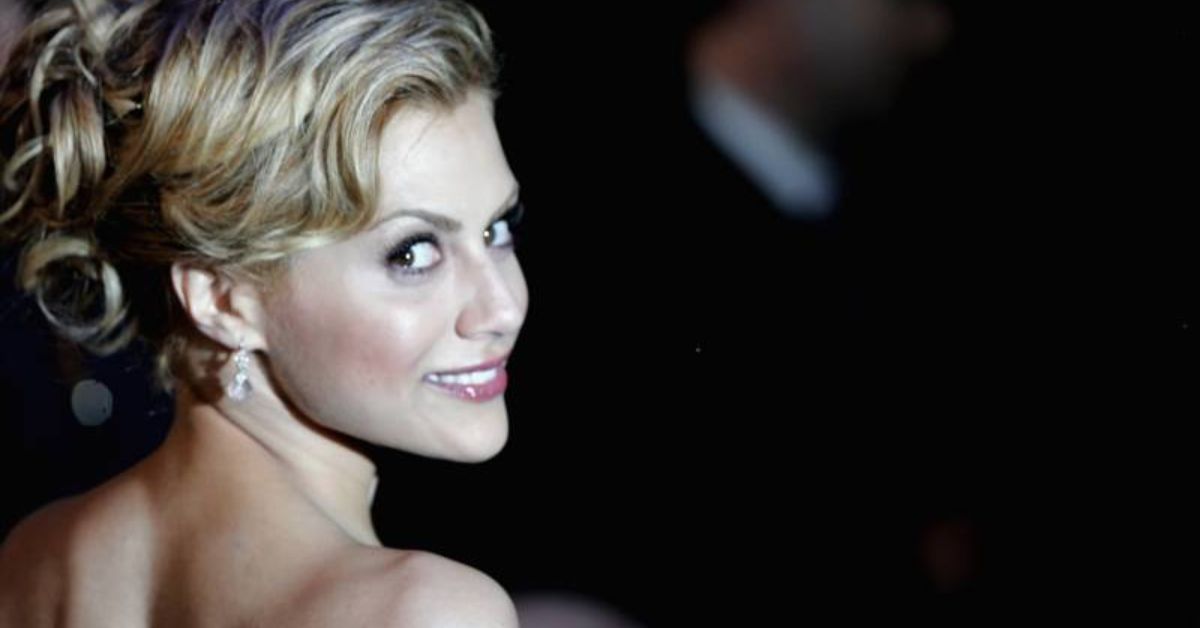 Simon Monjack, Murphy's (pictured) husband, passed away five months after she did, of the same causes.
Caller is a low-budget horror film that Brittany Murphy shot in Puerto Rico with the help of her mother and husband in November 2009.
But it didn't take long for issues to emerge. After he allegedly turned up to the set of the movie inebriated, the producers sought to keep Monjack off the film. Because of this, Murphy decided to leave the project on the very first day. Her husband subsequently told The Hollywood Reporter that Murphy was disappointed since she had been made to believe that the picture would be a thriller.
After eight more days on the island, Murphy and her family decided to treat their vacation like it was a work trip. Her husband and mother both had staph infections on the journey back home, which is caused by the bacterium Staphylococcus aureus. They apparently had to make an emergency landing while airborne so they could rush Monjack to the hospital.
After returning home, the pair allegedly continued to feel poorly and sought medical attention for pneumonia.
The next day, on December 20, 2009, Brittany Murphy was found unresponsive on the balcony of her Hollywood Hills residence.
"She was lying on the patio trying to catch her breath," her mom said. "I said, 'Baby, get up.' 'Mommy, I can't catch my breath,' she cried out. You must assist me. As the saying goes, "Help me."
Murphy's pleas were dismissed since she had been unwell for six weeks and, as her mother stated, she had a flair for the theatrical. The last thing Monjack recalled saying to her mother was, "I'm dying. This is the end for me. Mama, I adore you.
Murphy's second and last breakdown occurred some hours later in the restroom. She was just 32 years old when she passed away shortly after arriving at Cedars-Sinai Medical Center.
Murphy, according to her husband, would spend countless hours in the bathroom in front of the mirror, experimenting with different looks. There, she could relax with music and a good magazine. Her brutal murder had now taken place in the holy chamber.
After an investigation, the Los Angeles County Coroner decided Brittany Murphy's death was "accidental." They concluded that Murphy died from pneumonia, iron shortage, and "multiple drug intoxication," all of which she may have received from the staph infection her family got on their vacation. Meanwhile, her husband claimed that the actress's abuse in Hollywood led to her "heartbreak" and eventual death.
However, the fact that Monjack died a similar death five months later alerted many others. His death was blamed on pneumonia and anemia, and some speculated that deadly mold had somehow entered their home, while others suspected foul play.
Murphy's Death is Still Shrouded in Mystery
Brittany Murphy's father, Angelo Bertolotti, began his own investigation into his daughter's murder in November 2013. Murphy's father believed his daughter had been poisoned after a forensic pathologist studied a second toxicology result that revealed evidence of several heavy metals in her blood.
When asked by Good Morning America about the circumstances surrounding his daughter's death, Bertolotti said, "I have a feeling that there was definitely a murder situation here," hinting that "different family members" were involved. At first, he suspected that Monjack had murdered her because he had been controlling and deliberately undermining her professional reputation.
In contrast, Sharon Murphy sent an open letter refuting Bertolotti's accusations. The latest report's findings of metals, notably antimony and barium, have now been written off as accidental byproducts of Murphy's regular hair coloring.
There was also the outlandish claim that Brittany Murphy was a government target because of her association with a Hollywood director who was a whistleblower.
It was said that in the months before his wife's death, Monjack had become increasingly paranoid, lending credence to the idea. An excerpt from a book written by a longtime family friend of Murphy's was published in The Hollywood Reporter, claiming that Monjack had planted 56 cameras all around their property out of a paranoid fear that he and Murphy were being monitored.
According to reports, Monjack also put in place a scrambling device to ensure that their phone calls would not be eavesdropped upon.
A letter the purported whistleblower sent to Brittany Murphy's publicist pleading for public assistance in the case was the only link between the whistleblower and the circumstances of Murphy's death, but the publicist respectfully denied the request.
What Happened to Brittany Murphy, HBO Max's Streaming
The plot of What Happened, Brittany Murphy? is simple enough, however, the film's producers, the horror powerhouse Blumhouse, give the beginning and end of the film a sinister aspect. The film follows Murphy as she grows up in New Jersey with her single mother, Sharon Murphy, and her ambitions to become a great actress.
In 1995, Brittany made her cinematic debut as the awkward yet charming Tai in Clueless. Her mother and daughter had moved to Hollywood when she was a tween, and she rapidly began getting tiny roles in comedies like Sister, Sister, the spinoff of The Torkelsons called Almost Home, and Boy Meets World.
However, doubt quickly followed. After getting brutal criticism from producers and agents, Brittany underwent a drastic makeover, bleaching her hair and dramatically trimming her frame.
With the below link, you may read about the relationships of other celebrities: