In a heart-wrenching case that gripped the community, an Iowa man, Henry Earl Dinkins, aged 51, has been found guilty of first-degree murder and kidnapping in the tragic death of 10-year-old Breasia Terrell. Breasia had gone missing on July 10, 2020, and for eight agonizing months, her whereabouts remained a mystery until fishermen made a grim discovery in March 2021—a pond concealed her tiny remains in a rural area north of Davenport.
The verdict was delivered by Judge Henry Latham, who, after meticulously reviewing a wealth of evidence, declared Dinkins guilty. It was an emotional moment in the courtroom, with the judge struggling to hold back tears at times.
Judge Latham somberly stated –
"The court finds beyond a reasonable doubt the defendant was the last person seen with Breasia. He had taken custody of her, had no authority to do so and had removed her from the apartment from which he had authority to care for her with the specific intent to inflict a serious injury upon her."

"As a result of that removal, Breasia suffered death."
The sentencing for Dinkins has been scheduled for October 11, where he will face a mandatory life prison term for his heinous crimes. Breasia's disappearance in 2020 had prompted massive search efforts, involving numerous law enforcement agencies and dedicated volunteers.
The case had been shrouded in uncertainty until prosecutors charged Dinkins in May 2021, accusing him of kidnapping and fatally shooting the young girl. Tragically, Breasia had been spending the night with her half-brother and his father, who turned out to be Dinkins.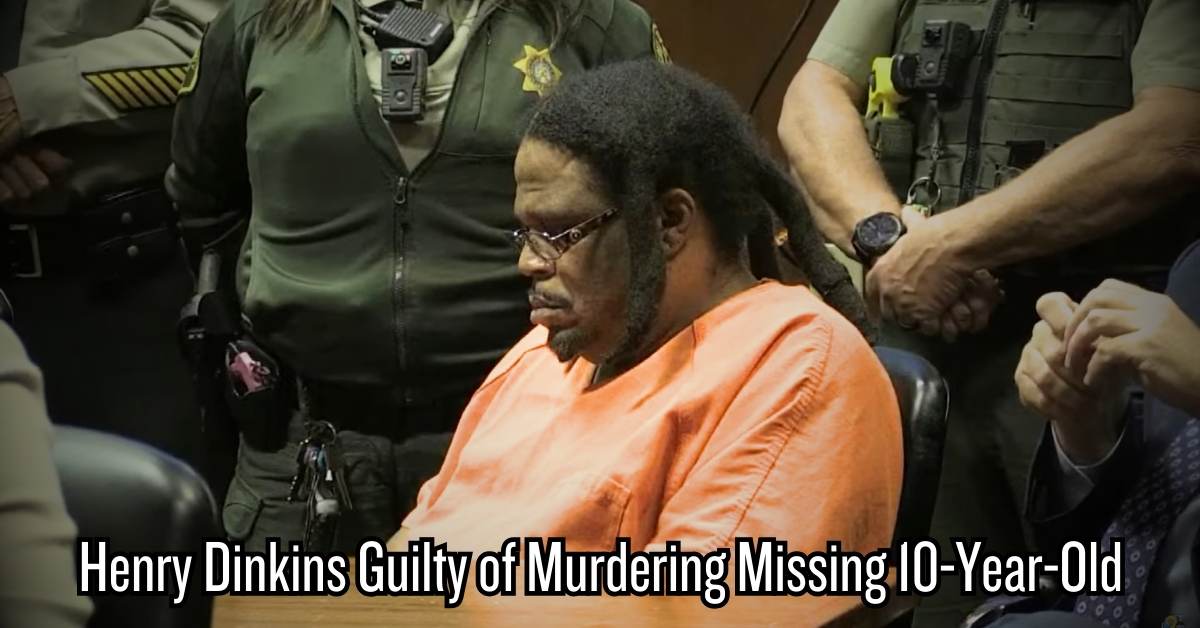 Do you know that on September 16, 2023, a business leader and influence named Jessie Lee Ward, who was also known as "Boss Lee," died? She said her goodbyes, and the void she left behind will never be replaced:
Adding a disturbing layer to this harrowing tale, Dinkins was a registered sex offender, previously convicted of third-degree sexual abuse in 1990 when he was just 17 years old.
Throughout the two-week trial, the defense emphasized the absence of physical evidence connecting Breasia and Dinkins. Notably, there was no blood or semen linking the two at the locations prosecutors claimed they were before Breasia's tragic demise.
Prosecutors, on the other hand, relied on compelling testimony. They presented evidence that Dinkins' roommate had awoken at 3 a.m. on July 10 and discovered that neither Breasia nor Dinkins were in the apartment. Prosecutors alleged that Dinkins had taken Breasia to a secluded spot where he committed unspeakable acts of violence against her before ending her life.
In a chilling twist, Dinkins' own son provided investigators with shocking details about accompanying his father to a Walmart to purchase bleach and traveling to a location that eerily matched the description of where Breasia's lifeless body was eventually found, months later.
The trial, originally relocated to Cedar Rapids due to the Iowa Supreme Court granting a change of venue, took another twist when Dinkins opted for a judge trial just before proceedings began. Consequently, the trial returned to the Scott County Courthouse in Davenport, marking a significant chapter in this tragic and deeply unsettling case.