Reacher Season 2 Release Date: Reacher has the potential to be the next great hit franchise for Amazon Prime Video, and we hope the same. The detective-themed series is one of Prime's most popular recent offerings and a pillar of the streaming service's well-defined strategy, which entails serving up for your dad adaptations of well-known book series that are frequently related to the military.
Lee Child's Jack Reacher books proved to be the ideal source material for the film adaptation and Alan Ritchson is poised to become one of the few actors who can accurately portray Reacher's enormous size.
Reacher Season 2 Plot
The first book in Lee Child's Jack Reacher series, Killing Floor, was covered in Reacher Season 1. On May 18, Season 2's star Alan Ritchson shared the title of the book it would be based on via Twitter.
"O'Donnell put his hand in his pocket and came out with his brass knuckles. Ceramic knuckles, technically."
That's right, season 2 of #ReacherOnPrime will be based on Bad Luck and Trouble (Jack Reacher, #11), written by the legendary Lee Child.
Filming will commence this fall. "
The eleventh novel in the series, Bad Luck and Trouble, finds Reacher looking into the slayings of his former military police team. Reacher won't follow the books chronologically, according to the show's creator Nick Santora, so anticipate more seasons that jump around.
The official season logline from Amazon is a little harsher: "When the members of Reacher's former military unit start turning up dead, Reacher has just one thing on his mind – retribution." Yes!
Reacher Season 2 Cast
Even though he's going to become a major movie star as a part of the upcoming Fast & Furious movie, it's apparent that Alan Ritchson will return as the big, ol' lug since Reacher wouldn't be Reacher without Jack Reacher.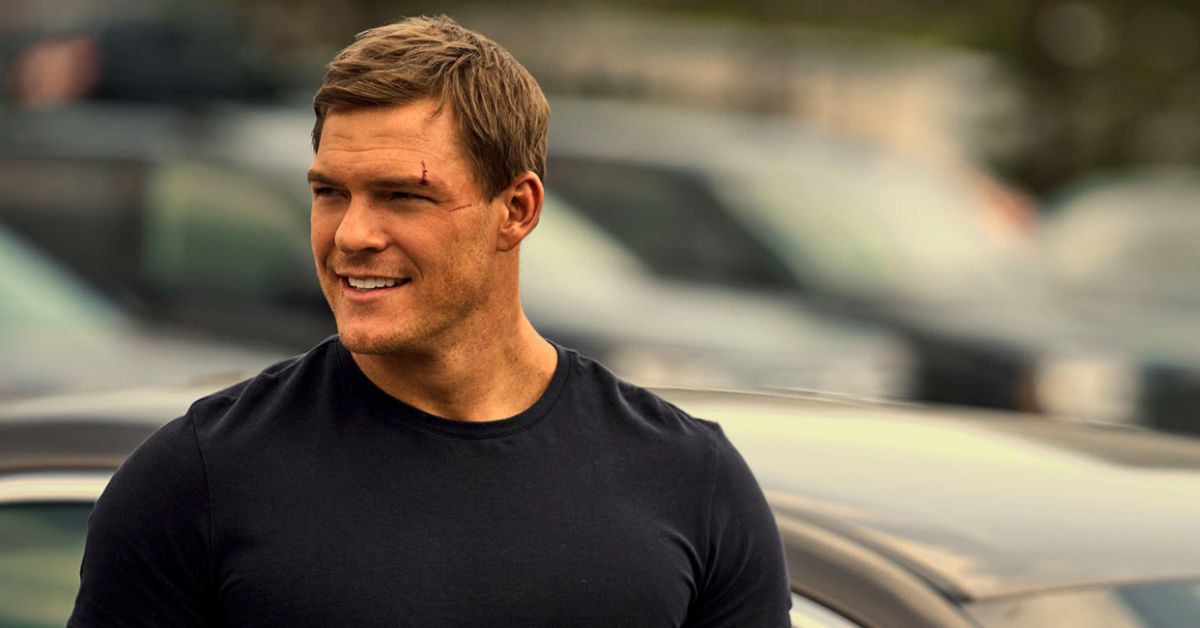 It's unlikely that we'll run see Oscar Finlay (Malcolm Goodwin), Roscoe Conklin (Willa Fitzgerald), or any other Margrave, Georgia, residents again because the Reacher TV series was always intended to stay true to Reacher's nomadic habits from the books. Fitzgerald, who claimed in an interview with Digital Spy that she always knew Roscoe would only appear in Season 1, has all but confirmed this.
But according to Deadline, Season 2 will feature Frances Neagley (Maria Sten), a veteran of Season 1, who was a former teammate of Jack Reacher's on his military police team. Frances frequently appears in the Reacher novels, so it stands to reason that she will also do so in the television series.
On September 14, Deadline reported that Shaun Sipos, who most recently appeared as Luke Tillerson in Prime Video's Outer Range, would be playing Reacher's friend David O'Donnell from the 110th Army unit of special investigators. The season's main lead opposing Ritchson will be him.
On September 21, Deadline listed additional cast members, including Rory Cochrane, Serinda Swan, Ferdinand Kingsley, and Marvel's Inhumans' Serinda Swan (CSI: Miami). Swan will play special investigator Karla Dixon, Kingsley will portray the covert mercenary A.M., and Cochrane will play the security chief for a private defense contractor, Shane Langston.
Read More: Enola Holmes 3 Release Date: Will There Be A 3rd Season Of Enola Homles?
In Season 2, diverse parts will also be played by Domenick Lombardozzi, Luke Bilyk, Dean McKenzie, Edsson Morales, Andres Collantes, Shannon Kook-Chun, Ty Victor Olsson, Josh Blacker, and Al Sapienza.
Reacher Season 2 Streaming
The only way to watch Reacher is to have an Amazon Prime Video subscription because it is an Amazon Prime Video exclusive. The streaming of Season 1 has begun.
Reacher Season 2 Release Date
On February 7, 2022, only a few days after the first season of Reacher debuted on Amazon, a second season was ordered. The launch date for Season 2 has not yet been disclosed by Amazon. Season 2 of the streaming series is likely to premiere in the first half of 2023, going by the pattern of returning around a year after the previous season. Now is the time for Season 2.
Read More: