Everyone's preferred webtoon runaway success is Solo Leveling. Jinwoo has surely come a long way from being the weakest hunter in human history to bursting into everyone's attention with its classic hero tale and eye-popping artwork to having upcoming negotiations with Netmarble for an RPG game and A-1 Pictures for a 2023 anime.
Nobody should be surprised that once the beloved webtoon ended, viewers are looking for alternatives. There are many mangas and manhwas available, therefore there must be some.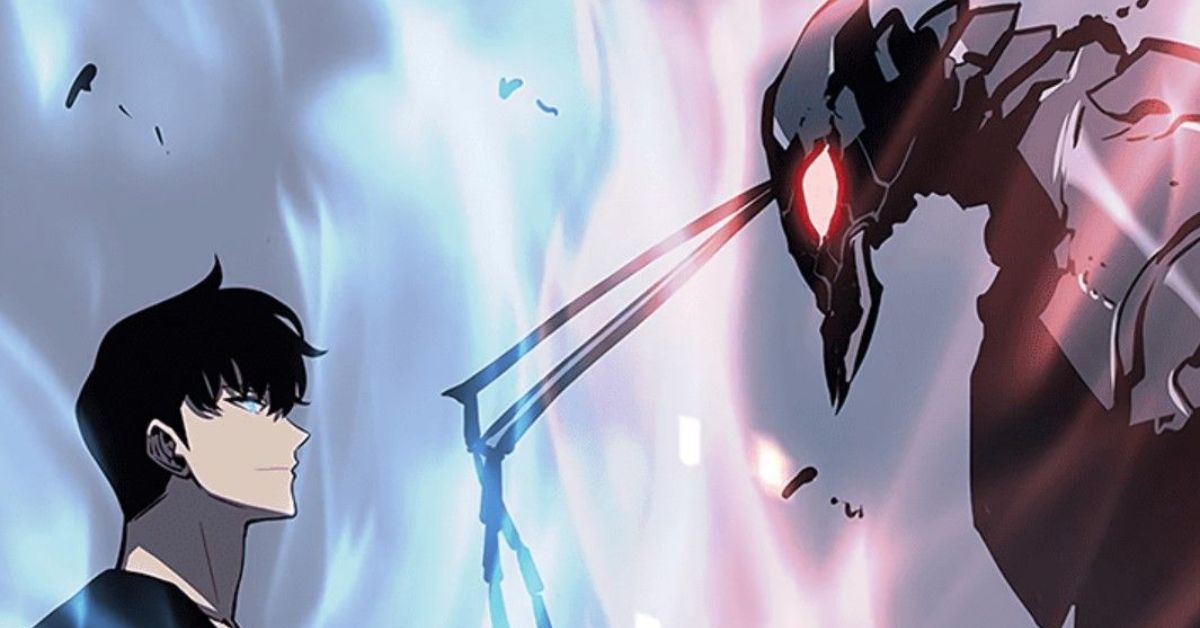 Get your dose as we showcase the top mangas and manhwas that are comparable to Solo Leveling's plot and visual aesthetic.
Nano Machine
A martial art (or murim) manhwa with a unique twist is called Nano Machine. Cheon Yeo-Woon is having a rough time until a strange future descendant appears out of nowhere and implants a nanomachine in his flesh. Yeo-Woon receives an inheritance that transforms his life and enables him to advance quickly.
It's a fantastic plot that brings to mind contemporary Chinese web novels, where renowned isekais incorporate martial arts systems.
Solo Leveling shares a zero-to-hero theme with the protagonist who has a lucky encounter. Following a dungeon incident, Jinwoo also receives his own "system."
Additionally, one must not sleep on the art. It has moments of brilliance, with the panels being highly detailed.
Being a lesser-known webcomic does not do Nano Machine's excellent art justice.
Sword Art Online
Whether you like it or not, Sword Art Online is the original isekai. It is the franchise that helped popularize the isekai subgenre in the early 2010s. Kirito, a swordsman in a death game, is the subject of SAO. On the first day of the contentious VRMMO game, Kirito and all the players were abruptly "imprisoned."
Kirito sets out on a quest to conquer the levels, take down dungeon bosses, and complete the ultimate goal of clearing the entire game.
Both games share gaming mechanics and lone MCs that handle business on their own, though Kirito subsequently makes close friends.
They successfully entered and exited dungeons until they achieved their goals because they set out to terminate the game or the status quo.
Solo Leveling did the same for webtoons that SAO did for isekai and anime in general by drawing large numbers of fans.
You can also read about other similar articles by visiting the links below:
The Gamer
Han Jihan is shown as being laid-back and carefree in The Gamer. When Jihan acquires a skill from a video game, his life starts to resemble a game. Han Jihan begins to level up his skills and acquires an absurd amount of skills. He frequently stumbles into the Abyss, a battleground where he encounters formidable foes and strange people.
In both The Gamer and Solo Leveling, the protagonists level up quickly in dedicated fighting zones, using game-like elements.
Jihan and Jinwoo both acquire servants through their abilities, though Jinwoo's Shadows are more remarkable because they have the capacity to develop and acquire sentience.
You can also follow us on our Twitter handle to be in check with all the current happenings.