Today marks the official release of The Beanie Bubble on Apple TV. The comedy-drama, which features well-known actors including Zach Galifianakis, Elizabeth Banks, and Sarah Snook, chronicles the birth of the Beanie Babies toy craze in the early 1990s. Similar to the 2015 book The Great Beanie Baby Bubble: Mass Delusion and the Dark Side of Cute, the film centers on Ty Warner, the man behind the enduring plush creatures.
When Beanie Babies were initially released in 1993, they instantly gained a cult following. Despite their quick success, other problems developed behind the scenes, which ultimately caused the toys to be discontinued in 1999. According to Parade, some Beanie Babies are currently valued far over $100,000.
Whether you've watched The Beanie Bubble on streaming or not, you might still be curious in who made the toy. Thus, everything you need to know about Ty Warner's whereabouts and life in 2023 is provided below:
Where Is Beanie Babies Creator Ty Warner Now?
Ty Warner rarely appears in front of the camera and spends most of his time alone. According to Forbes, the 78-year-old is reportedly single and lives in Oak Brook, Illinois.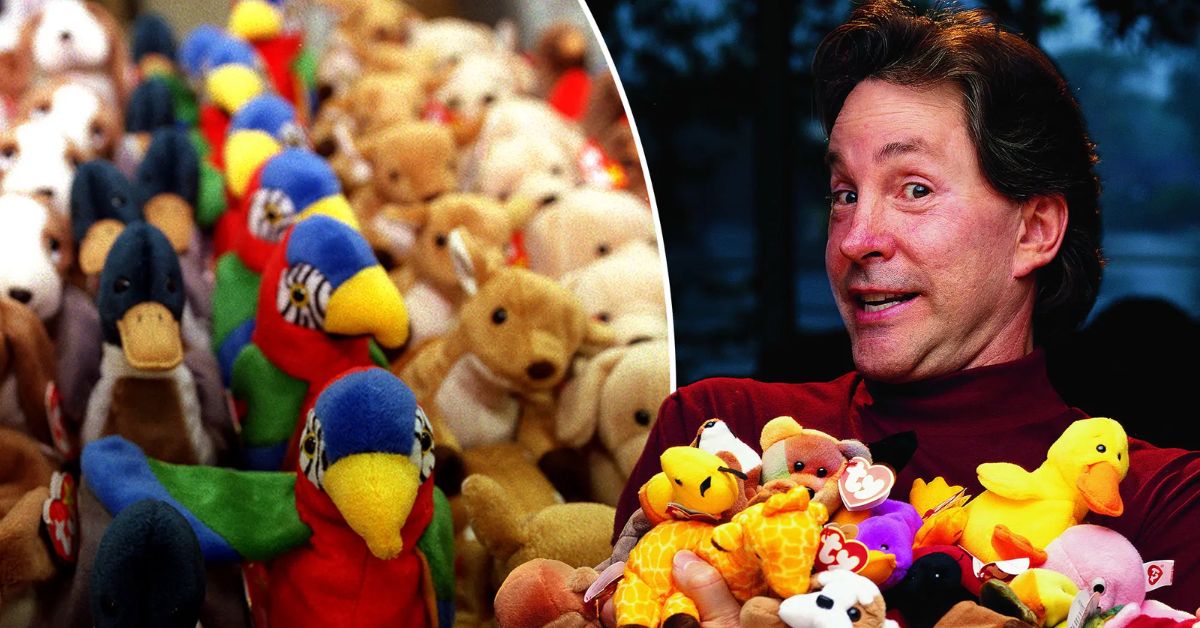 Before Beanie Babies, Ty Warner began to Make Toys
According to Business Insider, Warner founded Ty Inc. in 1986 and produced lifelike toy cats before getting his big break with Beanie Babies. How much money Warner made from the endeavor is unclear. The introduction of the first nine Beanie Babies, however, in 1993 would alter the course of his career.
You can also read about other similar articles by visiting the links below:
From 1993 through 1999, Ty Warner had success with Beanie Babies
Beanie Babies from Warner became popular, and that is an understatement. According to Business Insider, he frequently changed the designs of his $5 toy animals; earlier iterations of the toy quickly rose in value for resellers as collector's goods. That appeared to boost his products' overall demand.
As his company started to expand, Warner also made several significant agreements. According to Business Insider, Warner and McDonald's signed a $100 million contract in 1997 that included the brand-new Teenie Beanie Babies.
According to the same source, Warner had a net worth of nearly $5 billion by the time Beanie Babies reached their pinnacle in 1999. After that peak, the toys lost some of their appeal, and sales started to decline.
In 2008, Ty Warner released Beanie Babies 2.0
According to The New York Times, Warner introduced Beanie Babies 2.0 in 2008 in an effort to stay current and regain his footing with his plush creations. The toys were comparable to Webkinz, a popular stuffed animal toy of the period that included a code that allowed purchasers to access a virtual world on their computers. In Warner's version, the iconic heart-shaped tags on the toys had a scratch-off code.
Unfortunately, the trend of online stores selling fake plush animals was short-lived. According to Bustle, the Beanie Babies 2.0 brand was discontinued by 2009, and its accompanying website was eventually shut down.
I hope you liked our article. For more such articles, you can bookmark our website, Poptopnews.com.