The Philadelphia 76ers no longer have Doc Rivers as their head coach. The seasoned coach was fired by his squad after three seasons at the City of Brotherly Love. So, what caused Philadelphia 76ers to sack their coach? We shall find that out in the next paragraph.
Why Doc Rivers Got Fired?
Despite having a fantastic roster, the 76ers haven't had much success. They suffered three second-round exits in Doc's three years as coach, which was unacceptable for such a talented club.
Adrian Wojnarowski tweeted yesterday to confirm the sacking of Doc Rivers from Philadelphia 76ers.
BREAKING: The 76ers dismissed coach Doc Rivers on Tuesday, sources tell ESPN. Rivers led the Sixers to the Eastern Conference Semifinals in each of his three seasons on the job. pic.twitter.com/WM0t4LhrAz

— Adrian Wojnarowski (@wojespn) May 16, 2023
While Doc Rivers' dismissal was largely due to his team's lack of success, there were whispers that James Harden might not want to join the squad if the coach remained in place. In addition, a lot of supporters questioned the Boston Celtics' lack of modifications.
Also read about the following famous celebrities by clicking on the links provided below:
Doc Rivers' Tenure With The Philadelphia 76ers Was Unsatisfying
Doc Rivers had a fantastic shot to make it to the Eastern Conference Finals in two of the three years he spent in Philadelphia. It was tragic, though, when the Sixers, who were heavily favored, fell to the Atlanta Hawks in 2021.
They defeated the Boston Celtics 3-2 two years later, but they were unable to proceed to the conference finals. The 76ers were destroyed in Game 7 after losing Game 6 at home.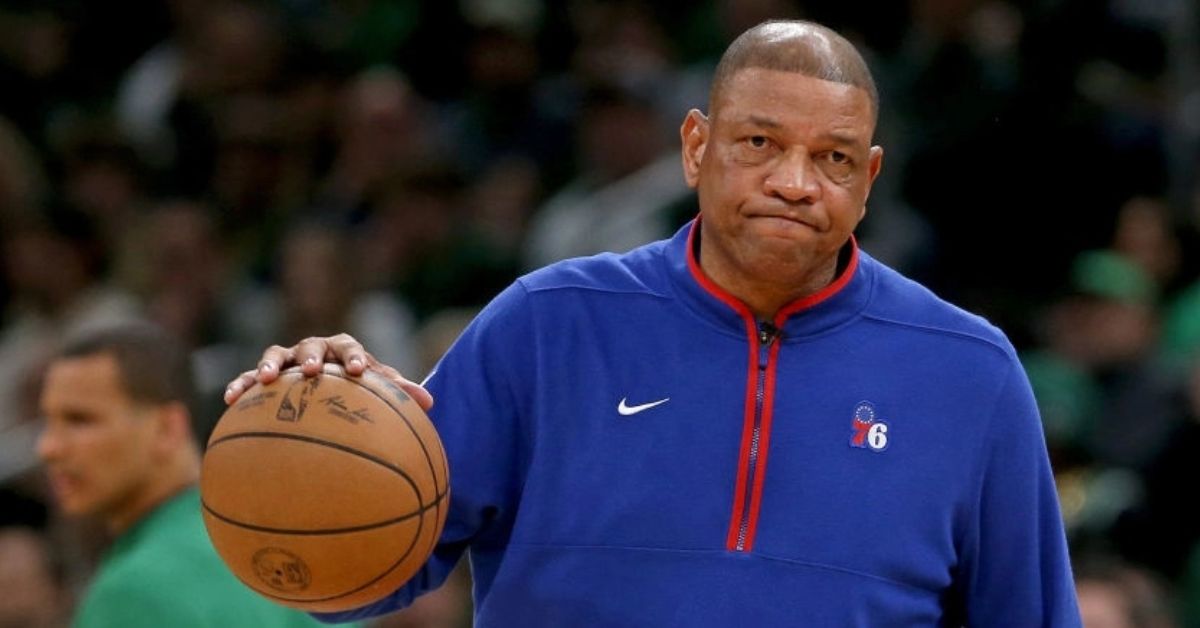 They have numerous outstanding players, including James Harden and Joel Embiid, the current MVP. However, it is clear that Rivers is the wrong coach for the group, which is why Daryl Morey made the decision to fire him.
It's likely that the loss in Game 7 had a big influence on Morey's choice to terminate Doc Rivers. The seasoned head coach has a reputation for dropping Game 7s. In actuality, Rivers has suffered more losses in these contests than any other coach in league history.
Not only did the 76ers lose to the Boston Celtics in Game 7, but Rivers' overall record dropped to 6-10. They were behind by 24 points as the final buzzer sounded.
You can also follow us on our Twitter handle to be in check with all the current happenings.