Country music sensation Zach Bryan found himself in an unexpected situation in rural Oklahoma, as he was arrested last Thursday. At just 27 years old, this rising star was taken into custody on an obstruction of investigation charge and briefly held at the Craig County Jail in Vinita, Oklahoma.
The reasons behind his arrest remain somewhat mysterious, leaving fans and the public in the dark about the circumstances. However, Zach Bryan took to social media to issue a heartfelt apology for his actions. He explained that an encounter with the Oklahoma Highway Patrol had gotten the better of his emotions, and he admitted to making a mistake. Bryan made it clear that he supports law enforcement and that such an interaction was out of character for him, describing it as a moment of frustration.
In his message, he expressed his hope that everyone could move past this incident, emphasizing that he's genuinely doing his best. Bryan wrapped up his apology by conveying his love for his fans and extending his sincere apologies to the officers involved.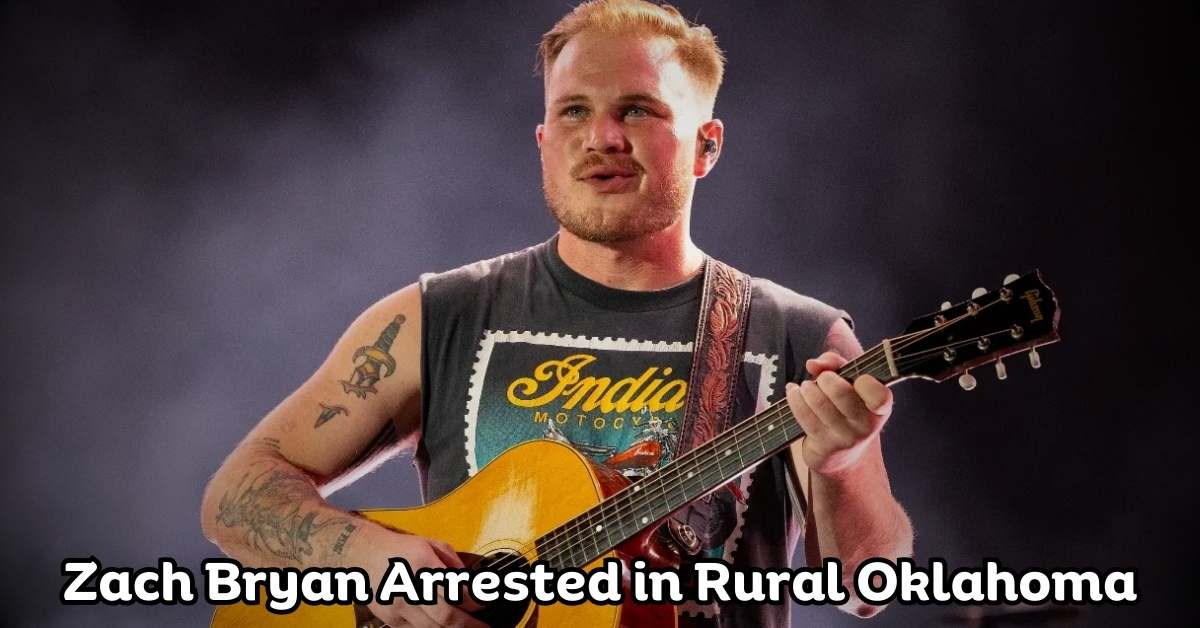 Do you know that Kourtney Kardashian Barker recently talked about a terrifying time when she was pregnant with her fourth child? The 44-year-old founder of Lemme and her 47-year-old husband Travis Barker, who is the drummer for the band Blink-182, posted on social media about a "medical emergency" they had recently, which has since been proven to be a complication from her pregnancy:
Before his unexpected run-in with the law, Zach Bryan had shared a picture of a canine companion in the passenger seat of his vehicle, captioning it, "On the road again, gonna go see the birds win." Concerns for his furry friend were alleviated when he confirmed on social media that the dog was "perfect," well-fed, peacefully snoozing, and enjoying the ride.
Zach Bryan's meteoric rise in the world of country music is impressive. The Oologah, Oklahoma native, and U.S. Navy veteran clinched the Academy of Country Music Award for "New Male Artist Of The Year" recently. His self-titled album, released on August 25th, shot straight to the number one spot on the Billboard 200 chart, showcasing his remarkable talent and resonance with music lovers.
Bryan's journey began with sharing his music on YouTube during his military service, and he rose to fame with his viral hit "Heading South." His first major-label album, "American Heartbreak," debuted in May, boasting a substantial 34-song tracklist and reaching the impressive number five spot on the Billboard 200 chart. Zach Bryan's story is one of talent, determination, and a deep connection with his audience, making him a beloved figure in the country music scene.