The world of entertainment is mourning the loss of a true talent and beloved personality. Arleen Sorkin, a name that might ring a bell if you're a fan of the animated DC Universe or daytime soap operas, has left us at the age of 67. This sad news was shared by DC co-head James Gunn, who took to Instagram to pay his respects and remember the remarkable legacy she leaves behind.
Arleen Sorkin's most iconic contribution to the world of entertainment was her unforgettable voice acting as Harley Quinn, the mischievous and endearing character we all know and love. Her portrayal of Harley Quinn wasn't just a job; it was a piece of art that helped shape the character into the beloved figure she is today. James Gunn's heartfelt message was a touching tribute to the immense talent and dedication Sorkin brought to her role, and it's a sentiment shared by many.
But Arleen Sorkin's journey in the entertainment world began even before her voice became synonymous with Harley Quinn's witty lines. Back in 1982, she took her first steps into television with a background role on Saturday Night Live. As time went on, her star continued to rise, and in 1987, she became part of the sitcom Duet's cast, charming audiences with her portrayal of Geneva. Her talents weren't limited to just one show, as she graced other series like Open House (1989), Dream On (1990), and Perry Mason: The Case of the Killer Kiss.
However, it was in 1992 that Sorkin's name became forever intertwined with the DC Universe. That was the year she started voicing the iconic character Harley Quinn in Batman: The Animated Series. This role marked a turning point in her career, and she went on to lend her voice to Harley Quinn in various other shows like Superman: The Animated Series, Batman Beyond: Return of the Joker, Gotham Girls, Justice League, and Static Shock. But her impact didn't stop at the small screen; Sorkin's incredible voice also graced DC video games, adding depth and personality to Harley Quinn in titles like Batman: Arkham Asylum, DC Universe Online, and DC Universe Online: The Last Laugh.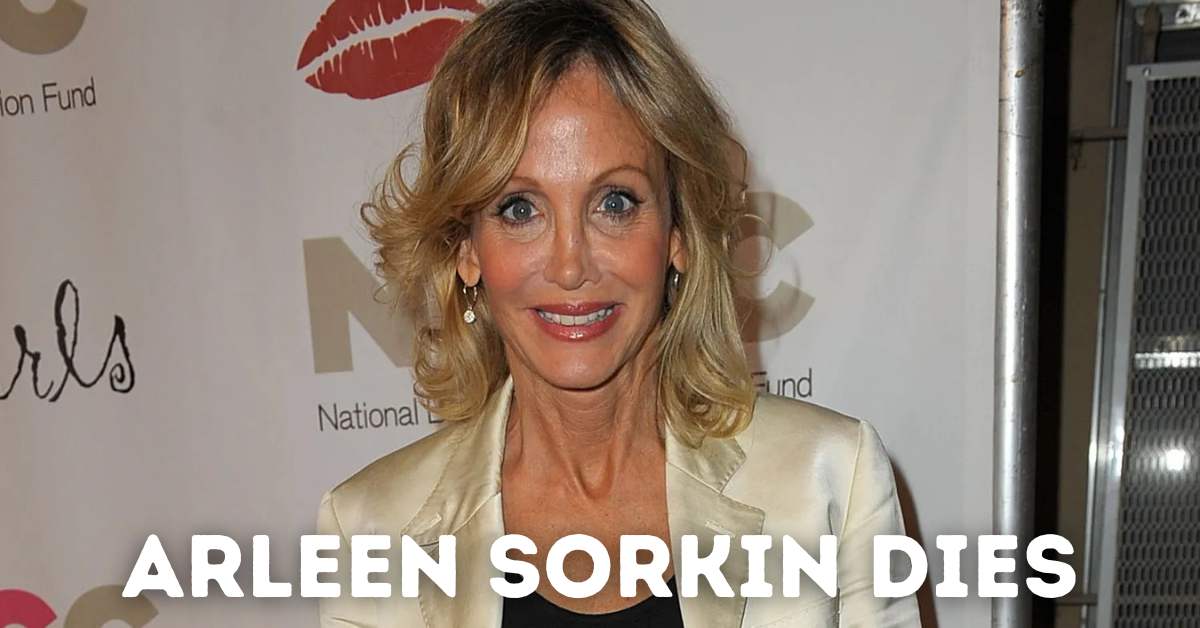 Do you know that, in an astonishing turn of events, R. Kelly's victims have emerged successful, obtaining a considerable sum of $10.5 million in compensation for the unpleasant threats they received during the airing of the "Surviving R. Kelly" docuseries? This legal victory is a significant step towards recognizing the pain and anguish endured by these courageous women:
Aside from her animated ventures, Arleen Sorkin showcased her acting prowess in the realm of soap operas, taking on the role of Calliope Jones Bradford in the NBC daytime soap Days of Our Lives. Her versatility shone through as she effortlessly transitioned from the world of animation to the drama of daytime TV.
Mark Hamill, another esteemed figure in the entertainment industry, shared his heartfelt condolences on social media. He spoke not only of her incredible talent but also of the genuine warmth and kindness she brought to her interactions. Their connection extended beyond work; they were friends, and Hamill's words showcased the deep bond they shared.
As we remember Arleen Sorkin, let's reflect on the mark she left on the world of entertainment. Her voice acting as Harley Quinn brought laughter and joy to countless fans, and her presence in various TV shows and soap operas displayed her versatile acting skills. The legacy she leaves behind is one of talent, dedication, and a heart that touched many. Rest in peace, Arleen Sorkin.